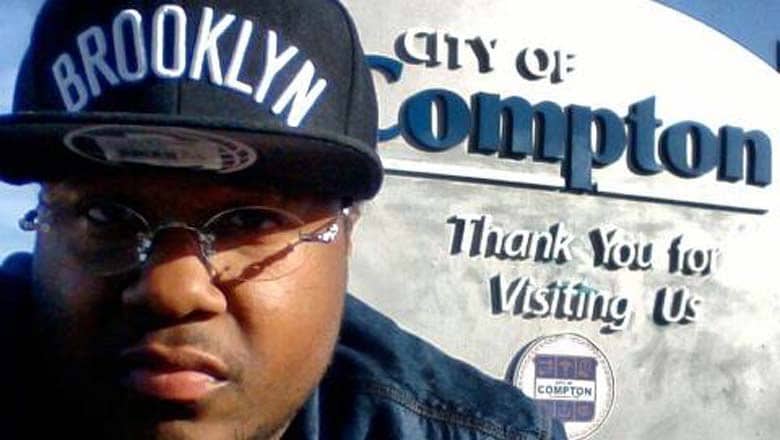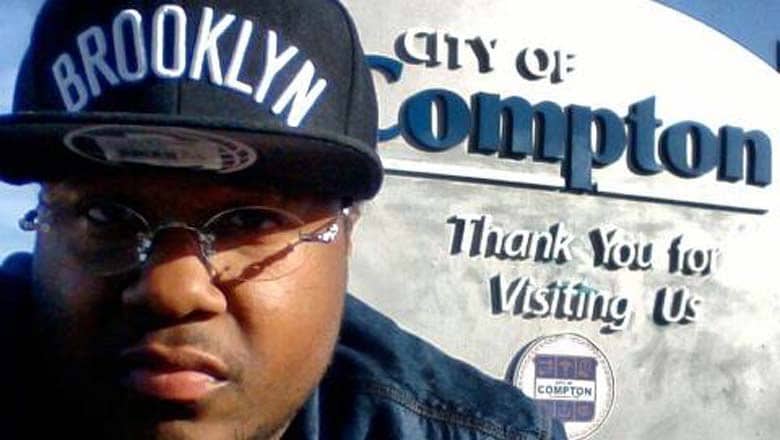 Ismaaiyl Brinsley an African American man, also known as Bleau Barracuda has this afternoon shot dead  two NYPD cops been as they sat in their marked police car near a Bedford Stuyvesant, Brooklyn street corner in what authorities describe an execution style murder to avenge Eric Garner and Michael Brown.
Shakwura Dabre, Ismaaiyl Brinsley mother: 'I'm deeply sorry to dead cop families.'
Wenjian Liu murdered cop was newly married. Rafael Ramos father of two.
Ismaaiyl Brinsley shooting: Does Mayor Bill de Blasio have blood on his hands?
Why did Ismaaiyl Brinsley shoot Shaneka Thompson his ex girlfriend?
Did Ismaaiyl Brinsley cop killer have a death wish? Attempted suicide before…
Did Ismaaiyl Brinsley kill on behalf of the Black Guerrilla Family?
The uniformed police men's murders near the intersection of Myrtle and Tompkins Avenues would come at 2.50 pm as the gunman walked up to the men's police car and proceeded to shoot them dead point blank from the passengers's side with one of the officers hit in the head.
Told Deputy Chief Kim Royster via the nytimes: 'It looks like they were shot in the upper body.'
'The perp came out of the houses, walked up behind the car and lit them up.'
The nypost would report that subsequent to the shooting the two police men were rushed to nearby Woodhull hospital where they would be confirmed dead.
The deceased officers would later be identified as Wenjian Liu and Raphael Ramos.
Witnesses would also tell seeing Ismaaiyl Brinsley fleeing into a nearby G subway station pursued by cops before inflicting a mortal gunshot wound to his head in front of horrified passengers.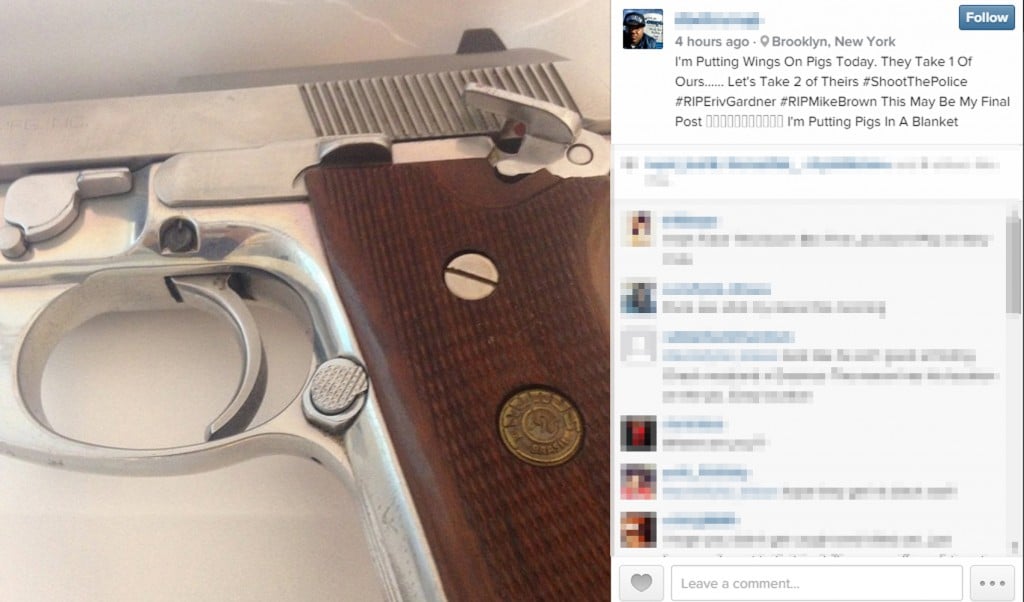 Ominously Ismaaiyl Brinsley would post the following message (see directly above) on instagram just three hours before the carnage: 'I'm Putting Wings on Pigs Today,' 
They take 1 of ours…Let's take 2 of theirs #ShootThePolice #RIPEricGarner #RIPMikeBrown This may be the final post I'm putting pigs in a blanket.
That post would included an image of silver automatic handgun with a wooden handle (see above).
Another post (see below) showed camouflage pants and blue sneakers which matched the clothing the dead gunman was wearing as his body was carried from the scene on a stretcher.
Told the man's cryptic post : Never had a hot gun on your waist and blood on your shoe …You ain't been through what i been through you not like and I'm not like you #BrooklynGoHard #ConeyIsland
Prior to the murders, the man would also post the following via facebook: 'I Always Wanted To Be Known For Doing Something Right……. But My Past Is Stalking Me And My Present Is Haunting Me.'
But it gets better.
Prior to this afternoon's shooting, the suspect had earlier that morning gone to the home of a former girlfriend in the Baltimore area shooting and wounding her.
Police there said they noticed Brinsley posting to the woman's Instagram account about a threat to New York officers. Baltimore-area officials sent a warning flier to New York City police, who received it around the time of the shooting.
A warning that would come too late as new tensions come to the fore in the continuing degenerative saga between police relations and the African American community/public at large….