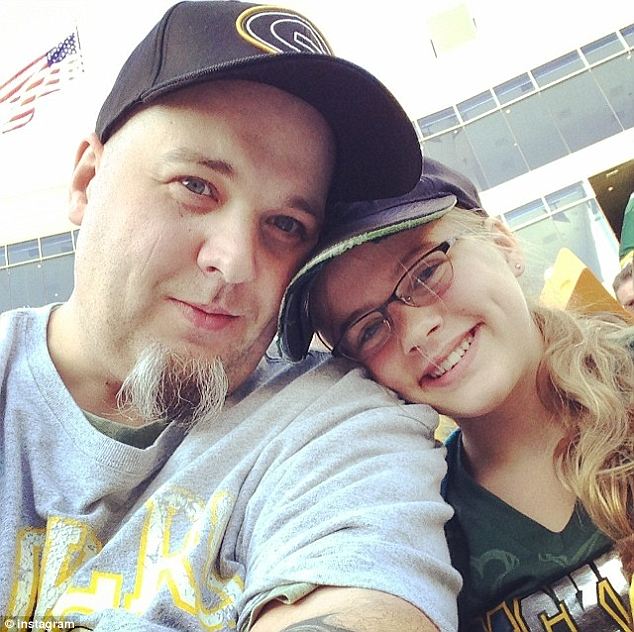 Morgan Geyser's obsession with gore and violence was encouraged by her father, this after the father, Matt Geyser often proudly showcased his daughter's absorption of dark, violent Gothic styled themes.
Did the internet turn Morgan Geyser and Anissa Weier into sociopaths? 
Creepypasta baffled by Anissa Weier and Morgan Geyser 
Anissa Weier's brother, William Weier: 'She couldn't tell the difference between dreams and reality.' 
Slender Man myth leads to 12 year olds stabbing classmate to prove it's real. 
In one instance the father took to proudly posting a sketch the 12-year-old drew of Slender man, a stylized ghoulish child like killer on Instagram.
Beneath his daughter's picture Matt Geyser wrote: 'Only Mogo (Morgan) draws Slenderman in crayon on a napkin when we are out to dinner.'
Perhaps not by coincidence, the UK's dailymail notes Matt Geyser is an avid death metal fan, who uses the Instagram name, Deadboy420.
Email addresses linked to Matt Geyser's name and address on public records include the words 'ILOVEEVIL' or variously 'ILOVEEVIL666'.
The father's account, since the attempted murder having now gone private reportedly shows a variety of images championing gore, the occult and fictional nefarious characters who perpetrate violence.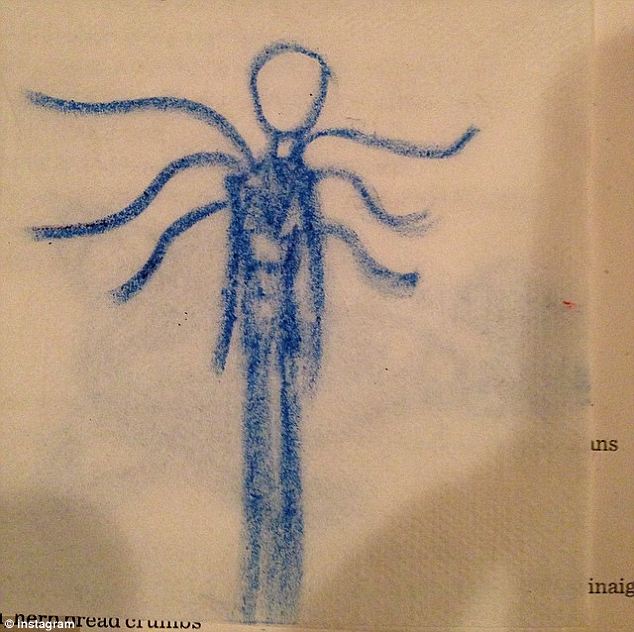 Perhaps unsurprisingly, Morgan Geyser's mother, Angie also took to posting images portending to gore, doom and evil, including that of skulls and grave yards.
Whether the family's fascination, or could we dare wonder, obsession (as it would turn out for Morgan Geyser) was a simple outlet or a more malevolent activity is open to interpretation.
What though gives clues as to the level of preoccupation with the dark themes as propagated by the Slender Man mythology and other Gothic like characters is the fact that both Morgan Geyser and her accomplice Anissa Weier had been plotting the crime for months.
Both suspects have since told police they tried to kill their friend because of their obsession with Slender Man, a character they discovered on a website called Creepypasta Wiki, which is devoted to horror stories and the perpetration of violence.
 Tellingly when talking with police, Geyser said she was sorry but would then told a detective, 'It was weird that I didn't feel remorse.'
Geyser would then tell what she did was 'probably wrong.'
A response which raises disturbing questions as to the girl's state of mind, her parental guidance and her inability to tell from right or wrong, reality from fiction or perhaps reluctance to even adhere to moral codes of what came under transgressive behavior, not that attempting to kill another human for the sake of a legend wouldn't strike most human beings wildly wrong, never mind probably wrong….