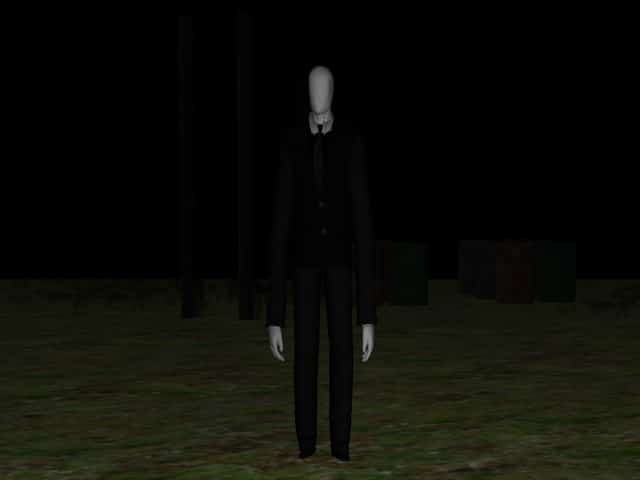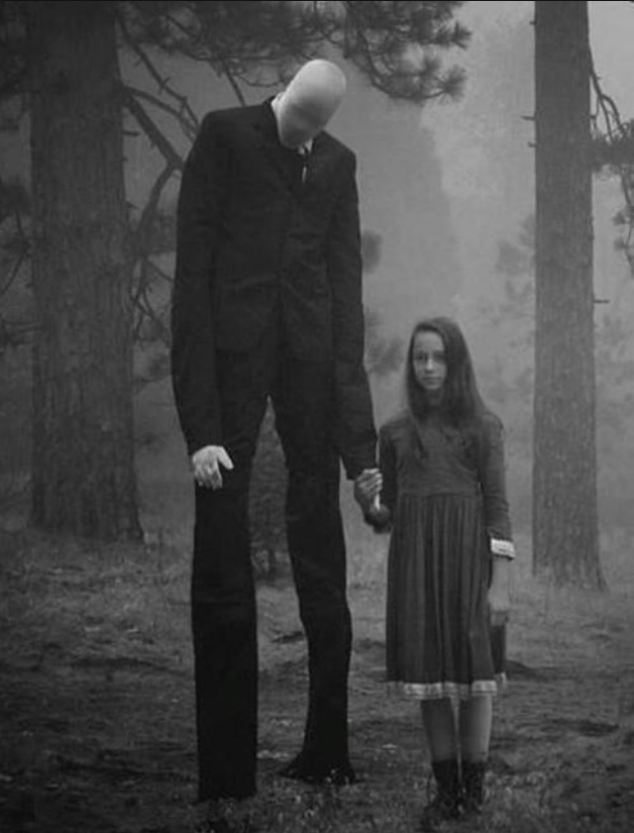 Morgan Geyser and Anissa Weier have been identified as the two 12 year old school girls who lured a fellow classmate into a cave over the weekend before brutally stabbing her 19 times. Stabbed her 19 times to prove that the Slender Man myth is true…
Morgan Geyser's father encouraged Slender Man obsession 
Creepypasta baffled by Anissa Weier and Morgan Geyser 
Anissa Weier's brother, William Weier: 'She couldn't tell the difference between dreams and reality.' 
The classmate would miraculously survive the onslaught whilst her attackers now face attempted murder charges.
Questioned by authorities, the two 12 year old girls told they attacked their classmate because they wanted to join the cult of the 'Slender Man' after reading about him online.
The girls told investigators they believed the Slender Man was real and they wanted to prove it by slaughtering their friend after inviting her for a sleepover in the Milwaukee suburb of Waukesha, Wisconsin.
All girls attended Waukesha Public Schools.
The 12 year olds told police first read about the fictional character on Creepypasta Wiki, where scary stories are submitted by users. They would eventually come to believe that Slender Man was indeed real and not just a myth.
According to the site, the paranormal creature stalks, abducts and traumatizes children for its own amusement. It can also supposedly control people and communicate telepathically.
The fictional Slenderman character has since become an Internet meme, often appearing in horror stories, videos and images.
The character of Slender Man was apparently developed on the web forum Something Awful by a user named Eric Knudsen (a.k.a "Victor Surge"). He's understood to be an unnaturally tall, slender, man. He doesn't have a face and wears a black suit. According to legend, he stalks and traumatizes people, especially children. Slender Man, according to his page on Creepy Pasta, also has long tentacles that protrude from his back.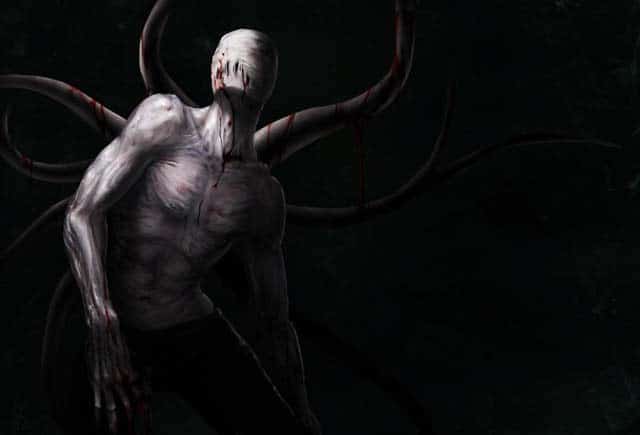 During questioning,  one of the girls would tell that how a believer was obliged to kill someone if they wished to climb into the Slender Man's realm. A pledge they had been planning since February.
The attack tell authorities came to happen on Saturday after the three girls spent two days sleeping over and playing hide-and-seek together.
When the girl escaped in the midst of the assault, her assailants grabbed her and pulled her into the woods, demanding that she lay down and be quiet, hoping she would bleed out and die.
Nevertheless the victim would come to eventually crawl out of the woods, covered in blood after being stabbed in the legs, arms and torso. Alerted to authorities after a  passing cyclist came across the beleagured girl.
Authorities now expect the girl to live, despite her horrific injuries.
Surgeons would also tell that the girl was a 'millimeter from death' – one of the stab wounds nearly sliced open a major artery.
One of the two assailants would later tell authorities, 'It was weird that I didn't feel remorse,' 
'The bad part of me wanted her to die, the good part of me wanted her to live,' the other girl told.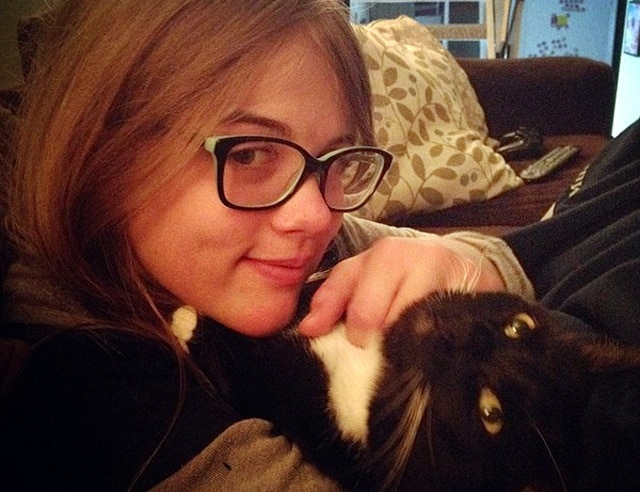 Both girls have since been charged as adults with attempted pre-meditated murder. If convicted, they face 65 years in prison and are being held on $500,000 bail each.
The criminal complaint spells out how the Geyser and Weier initially planned to put duct tape over their friend's mouth while she was sleeping and then stab her in the neck as she lay in bed, but then they thought that a bathroom would be a better scene for the crime because it would be easier to clean up after.
They opted against both of those theories, however, and chose to go for the attack during a game of hide and seek at a nearby park.
Told court documents: 'As they left for the park … (the victim) was walking in front of them and Geyser lifted up the left side of her white jacket and displayed the knife tucked in her waistband. Weier stated she gave Geyser a look with wide eyes and, when asked what that meant Weier stated, "I thought, dear god, this was really happening."'
Yet prior to the stabbing, both girls had grave fears as to actually carrying out the attack, with both parties experiencing trauma.
Upon actually stabbing the victim who then retorted, 'I trusted you, I hate,' the girls then offered to get her assistance, telling her to lie on the grass, so as to bleed less slowly. The girls would never come to look for assistance, instead they were discovered a few hours later walking near an interstate highway .
Authorities would discover them carrying a backpack full of snacks and a five-inch knife.
Questioned, they said they had planned to run away and join the Slender Man in his mansion in the woods outside of town. One girl even had a picture of her family with her. She said she packed it because she didn't want to forget what they looked like, having come of the opinion that they were now allowed to enter the realm of the Sleeping Man myth.
Told Court Commissioner Thomas Pieper during yesterday's court proceedings: 'I recognize their young ages but it's still unbelievable.'
Reiterated Waukesha Police Chief Russell Jack: 'It's extremely disturbing as a parent and as chief of police,' 
Both girls are due back in court on June 11 for a status conference.