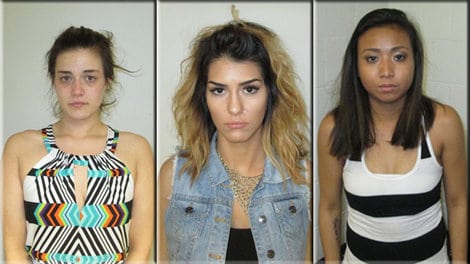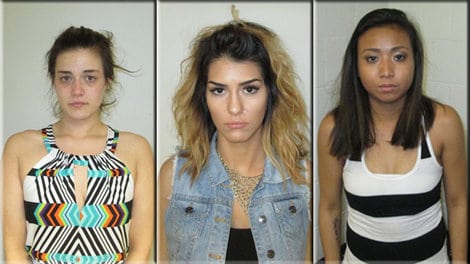 It should have been a simple exercise of paying off a city fine, but that shit would be too easy in the case of Christie Valazquez Coura, 20 and her two friends who accompanied her down to Beaverton, Oregon City Hall.
After paying off the fine, Coura and the two women proceeded to start twerking on site, including one of the girls, Brittany Medak, 20 who took to peeing between two parked cars, which she would later be charged for 'offensive littering.'
Observed filming all this was the third woman, 22-year-old Leokham Yothsombath.
Satisfied the three women then left City Hall only to be soon pulled over by cops who had witnessed their antics.
Naturally cops then decided to investigate the automobile that they were in traveling in only to find a bounty of delicious drugs including meth, coke, prescription pills and marijuana- which led to the arrest of all three women.
Along with illicit drug possession the trio were arrested for disorderly conduct. You think…?