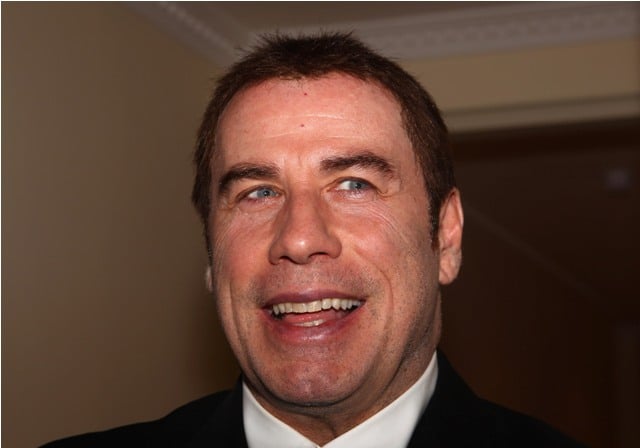 It may be an expose to most of us, but to many in the know, it was long understood that the actor John Travolta was deep in the throes of a 6 year gay relationship with his personal pilot Doug Gotterba (yes kids I've had to prong my eyeballs out cause of the sheer excitement of being woken up out of my afternoon stupor)
Asserts the smut of kitchen table manners the National Enquirer :
"I did everything for him, including taking care of his personal and professional schedules. Of course I knew he was gay. It never bothered me," said one-time secretary of the actor Joan Edwards.
And it goes on (yes if you must lube up now might be the time to do it…):
"That's how I met Doug. We both worked for John at the same time. Doug is a wonderful guy and we are still good friends. He told me that John was gay and they had a sexual relationship."
And the hot steam pouring out of the faucet continues (cause this is the party you finally get to attend):
Said Doug Gotterba's one time boyfriend, Robert Britz:
"Doug told me right at the beginning of our relationship that he'd had a homosexual relationship with John Travolta in the 1980s. Doug said John was constantly grabbing at his genital area, but he put up with John's sexual advances because working for him was 'lucrative.' "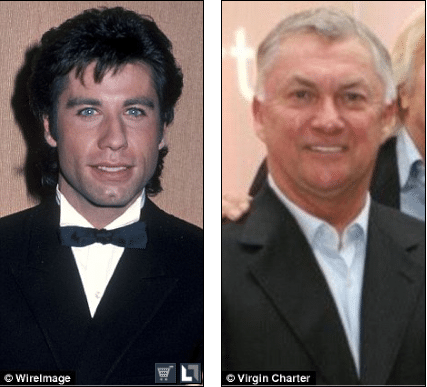 Kids are you foaming from the nozzles? I know I am. And that shit was lucrative too. Who needs a college education or a rich parent when you can apply to be John Boy's private dossier?
But alas the shit hit the fan when John Boy poured on the pounds and continued having a heavy case of BO. I know I've got tear drops flooding down my face too (to be dropped cause one stinks like a used up gas rag- the indignity!).
"Doug said he hated sleeping with John because his body was very hairy, and he didn't like the way John smelled. John became very heavy between movies. Doug recalled him 'huge' and said it turned him off."
Isn't it time your life became fodder for the tabloids too (unless it already is)? If only we could just accept our John Boy liking it bitter around the tether, or is it the other way around…?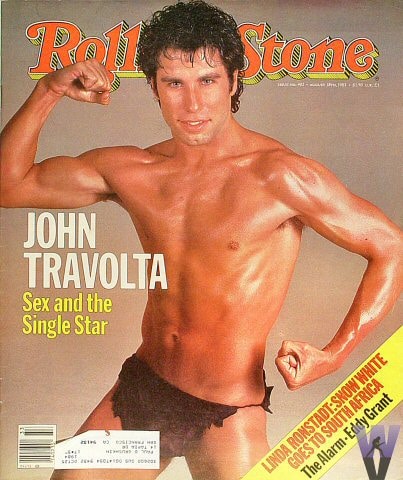 Welcome to the John Travolta National Enquirer cross dressing scandal.
OMG! Second male masseur now comes forward against John Travolta.
John Travolta threatens to counter sue masseur who claims Travolta tried to have gay sex with him.
QANTAS Airline staff said to be repulsed by new John Travolta in house video.
John Travolta gets caught without his hairpiece.
The secret gay life of John Travolta will soon be on your bookshelf.