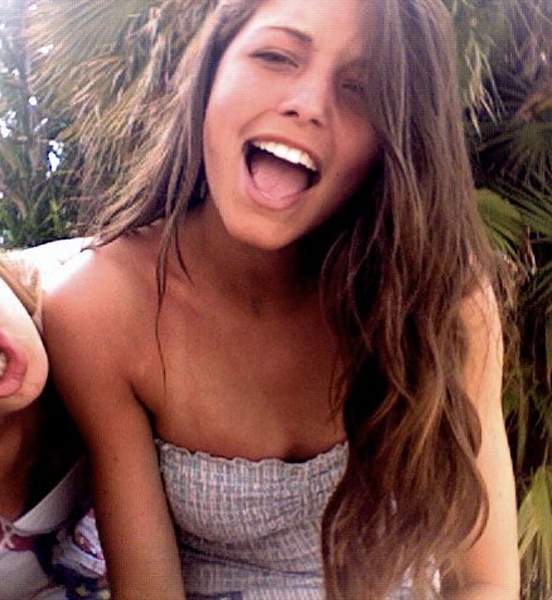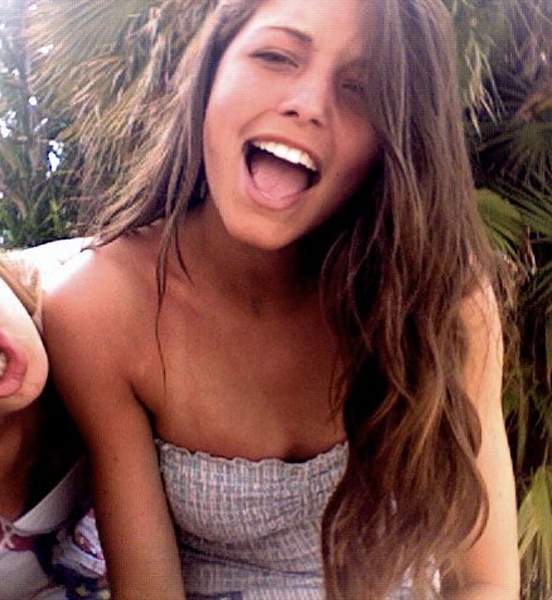 Since the death of  Madison Holleran, questions are being asked as to what may have prompted the 19 year old University of Penn freshman student to take her life. New revelations point to the fact that Holleran found herself under extreme duress at the school.
In fact so omnipresent was the duress that Madison Holleran felt that her father, James Holleran had suggested that she could either stay home or transfer over Christmas.
Of note was the strain of the workload Holleran found herself dealing with and the highly charged air of competitiveness the school mandated of its students.
Told Madison Holleran's beleaguered father, James: 'There was a lot more pressure in the classroom at Penn,'
 'She wasn't normal happy Madison. Now she had worries and stress.'
Over the Christmas holidays the tormented teen told she was experiencing suicidal thoughts and feeling bouts of conflict over her progress at the school. Until  University of Penn, Holleran had been an exemplary student as well as track and field athlete with state records.
Reiterated James Holleran: 'We knew she needed help,'
 'She knew she needed help. She had lost confidence in academics and she also lost confidence in her track abilities.'
On the day that Holleran jumped to her death, her father texted her that morning encouraging her to see a therapist for some anti-depressants, and she said she would.
Yet  just hours later, she took her life. She left her parents a note and gifts for her family on top of the parking garage before she jumped. Her family would not detail the contents of the note.
Despite the rigors of attending University of Penn, Madison's father has adamantly declined to blame the school for his daughter's suicide. Nevertheless one is inclined to wonder to what degree the culture of unrelenting excellence and the seeking of high standards may bring undue pressure to alumni?
Told family friend Bob Weckworth: 'People talked to her within hours of her act of suicide and there were no red flags, warning signs, nothing,' 
"This kid didn't have a boyfriend. There were no drug issues. There were no mental health issues in her background. It was just the last two, three weeks where they saw a change in her,'
'Something snapped.'
'She got a 3.5 her first semester, and I think just the high expectations that she put on herself was that that's just not acceptable.
'She was not happy at Penn, but the parents had told her then, 'Don't go back. We'll transfer. We'll look at other schools. There's no reason to go back, it's OK,''
Madison's funeral will be held today and her family have asked well-wishers to donate to the American Foundation for Suicide Prevention in lieu of flowers.
For confidential support in the U.S., call the National Suicide Prevention Line on 1-800-273-8255.
For confidential support call the Samaritans on 08457 90 90 90, visit a local Samaritans branch or see www.samaritans.org.
Madison Holleran suicide note: 'I was locked in.'
Why was Madison Holleran ashamed to admit mental illness?
Madison Holleran funeral. Was she on anti depressants?
Why did Madison Holleran kill herself? Too perfect?
Madison Holleran father: 'My daughter needed help.'
Why did Madison Holleran commit suicide?