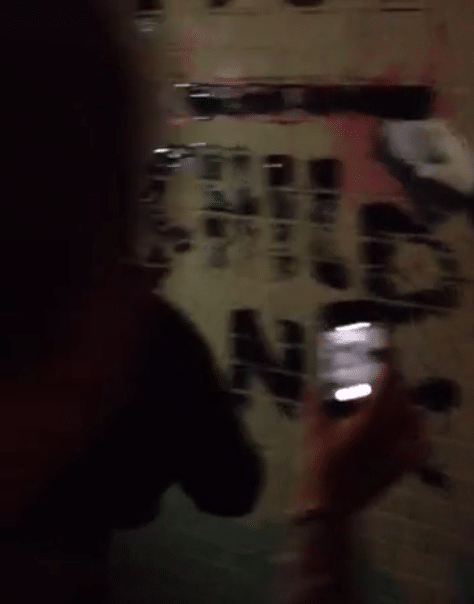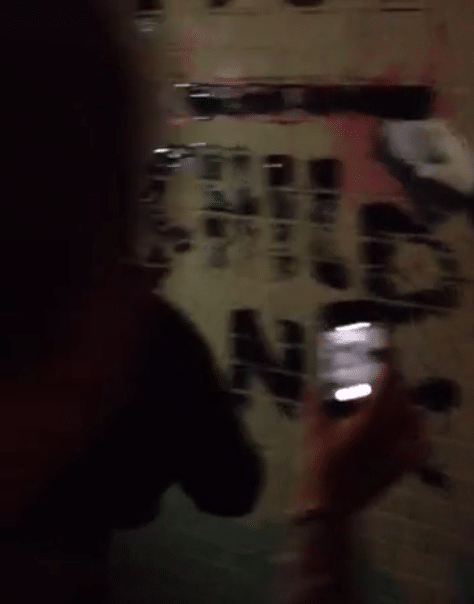 Did you buy a fake art work from Bansky at Central Park?
Is this Banksy? Picture taken might finally be him (at last).
Banksy's arrest was just a hoax. Life imitating art.
It's now time to meet Bansky's impersonator- Hanksy: 'Catch me if you can.'
Bansky has once again had new work vandalized in NYC and pundits are now pointing fingers at Banksy's fellow graffiti rivals.
The latest vandalized work is said to have involved a stencil on the site of a building in Woodside, Queens as a car that was part of an installation on Ludlow Street on the lower east side.
The Ludlow Street piece goes on to tell the UK's dailymail includes an actual car parked in front of a wall covered in horses wearing what appear to be night-vision goggles.
The installation first appeared five days ago, with the vehicle completely in-tact. As of Monday afternoon, locals went on to tell that the doors and gas cap had been removed from the car.
The piece in Queens was damaged about 9 p.m. Monday, just 13 hours after it had gone up. A fellow tagger who calls himself 'Problem Child' is reportedly responsible for defacing the Banksy's piece.
Told Kevin Mazeski, via thegothamist who witnessed 'Problem Child' defacing the piece:
'He kept saying about how this was his area. And the guy was pissed,' 
On Friday, a beaver stenciled on a wall in Brooklyn by Banksy also was damaged.
The piece, which depicted a beaver leaning up against a railing, was covered with spray paint that read 'we don't need no more rats!' in red capital letters.
The beaver's face was also said to have been chipped off.
The vandalism was signed 'Math,' likely the name of another graffiti artist.
The latest defacing comes after another Bansky piece went on to be vandalized earlier this month, purportedly at the hands of rival graffiti artist 'Omar NYC'  who spray-painted over the piece in Red Hook, Brooklyn.
Pundits have gone on to express little surprise that Banksy's work continues to be vandalized at the hands of other graffiti artists – often jealous of his notoriety, many in an attempt to make a name for themselves, others simply offended and appalled that Banksy has commercialized graffiti art, where it once used to be the domain of the rebel artist.
Some have even gone on to wonder if Banksy hired or brought on competing graffiti artists to purposefully vandalize his work as part of the performance spectacle that is becoming part of the mystery artist's milieu.
That said, it is thought that vandals have acted in search of profit, with even the acquisition of small bits of larger projects – like a car door, for example – being worth thousands of dollars on the Internet.
The latest vandalism comes off the heels of Banksy setting up a stall over the weekend where he went on to unsuspectingly sell legitimate work as fakes for $60. Although only 8 works went on to be sold, two at half price, for a total profit of $420 (the art work sold is valued in the hundreds and thousands) the act itself has forced a dialogue as to the merit of art and how one values it. What it has also done, like the current vandalism is give the unmasked artist further publicity and cache as he continues to throw the art world into a loop.In total, Banksy sold eight paintings on Sunday, for a total of $420.
Banksy's month-long, New York City 'residency' – entitled 'Better Out Than In' – is expected to continue until the end of October. So naturally are the antics and the art world's bemusement of how the art world has been put on its proverbial heels…