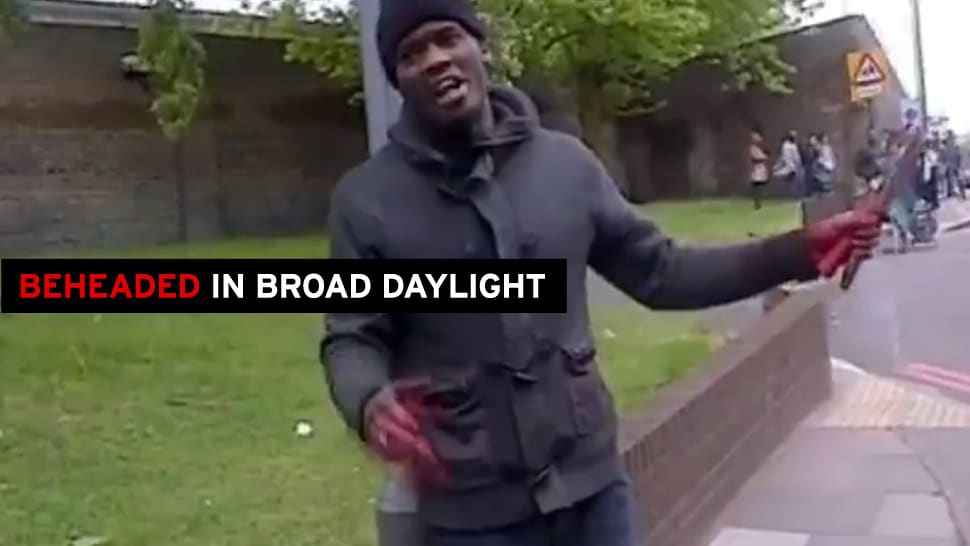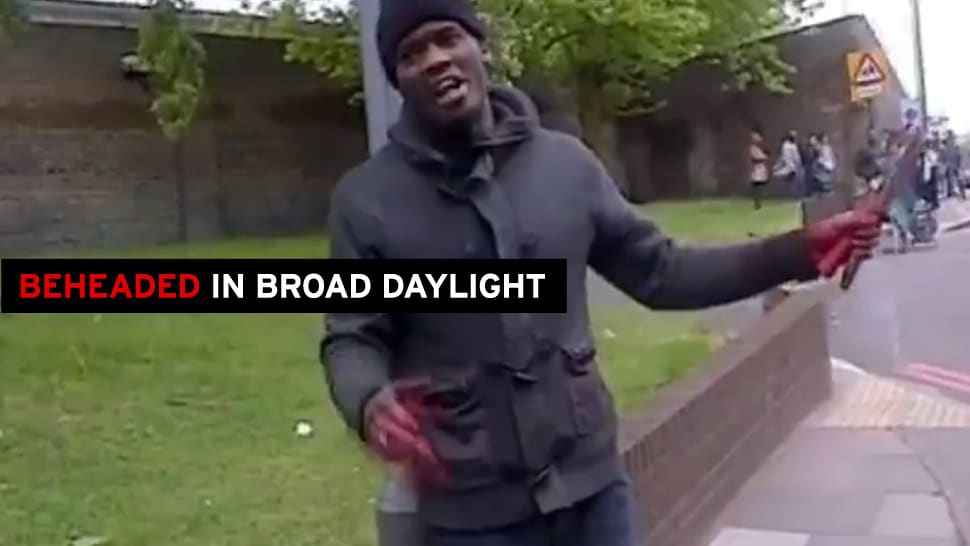 Here is a video of Michael Adebolajo dancing over Lee Rigby's dead body
London Soldier hacked: Is there more to come?
Michael Adebolajo: Why did the London Soldier hacker do it?
Ingrid Loyau-Kennett is the woman who calmed down the London soldier hackers.
Pursuant to yesterday's hacking of a British soldier in London's Woolwich, authorities are now debating whether to raise the nation's terrorism level as signs abound whether the attack was an isolated incident or part of an concerted effort to bring more terror to a nation that has seen it fair share of terror over these years.
At present police have taken in two suspects thought to be responsible for beheading a London soldier. The suspects at present are under surveillance after having been shot by armed police pursuant to the attack.
At the time of the attack the suspects were shouting pro Islamic taunts and had gone on to accuse the British government of being complicit in attacks against Islamic states and that they only sought to affect retribution.
It is understood that one of the alleged attackers was a British Christian who converted to Islam, according to Anjem Choudary, the former leader of the group Al Muhajiroun, a banned Islamist Organization.
Choudary has also gone on to tell ABC News that the killer's name is Michael Adebolajo, who converted to Islam in 2003 and changed his name to Mujahid, meaning one who wages jihad.
News reports indicate that after the attack, instead of fleeing the scene, Abedolajo and his alleged accomplice invited eyewitnesses to interview them on their camera phones. Abedolajo spoke to one eyewitness while holding two bloody knives and his hands stained deep red, used rhetoric similar to that used in martyrdom videos.
"We swear by almighty Allah, we will never stop fighting you until you leave us alone, your people will never be safe," Abedolajo said calmly, according to ITV News, which first obtained the video. "Tell them to bring our troops back so we — so you — can all live in peace."
A witness told The Guardian that one of the killers was waving a gun, and both appeared to be on drugs.
"I walked back up there and the tall black bloke had changed the gun to the other guy and he had two meat cleavers in his hand," Julia Wilders, 51, told the paper. "And the response police turned up and he's ran towards them with meat cleavers before I could even get out of the car … they shot him. And then the other one lifts the gun up and they shot him as well."
Another witness told LBC radio: "These two guys were crazed. They were just animals. They dragged him from the pavement and dumped his body in the middle of the road and left his body there."
Since yesterday's attack Prime Minister David Cameron called a meeting of Britain's civil emergency committee where measures were discussed to increase security at army bases around London amid fears that additional attacks could be possible. Also discussed was whether the attackers are part of a wider terror cell.
Went on to say Prime Minister David Cameron: "We will never buckle under these sorts of attacks. The terrorists will never win.
This was not just an attack on Britain and the British way of life. It was also a betrayal of Islam.There is nothing in Islam that justifies this truly barbaric act."
Police and community leaders have now gone on to express fear of backlashes following yesterday's attack, especially in Woolwich, which has had a past history of racial tensions.
It is said that a few hundred members of the anti-immigrant and right-wing party the English Defense League poured into the area Wednesday night, wearing masks and throwing rocks at police. And police reported two separate attacks on Muslim centers in southern and eastern England.
At present it is understood the victim was a serving soldier, told  London's Metropolitan Police. They are not releasing his name in line with his family's wishes.
London has not witnessed an alert of this kind since summer 2005.
Reflected one commentator on the web:
Can anyone deny that we've killed countless women and children in the Muslim world? What do you think happens when you kill people abroad. People want to get revenge. At least these guys had the decency to target an active duty soldier instead of a bunch of innocent civilians.