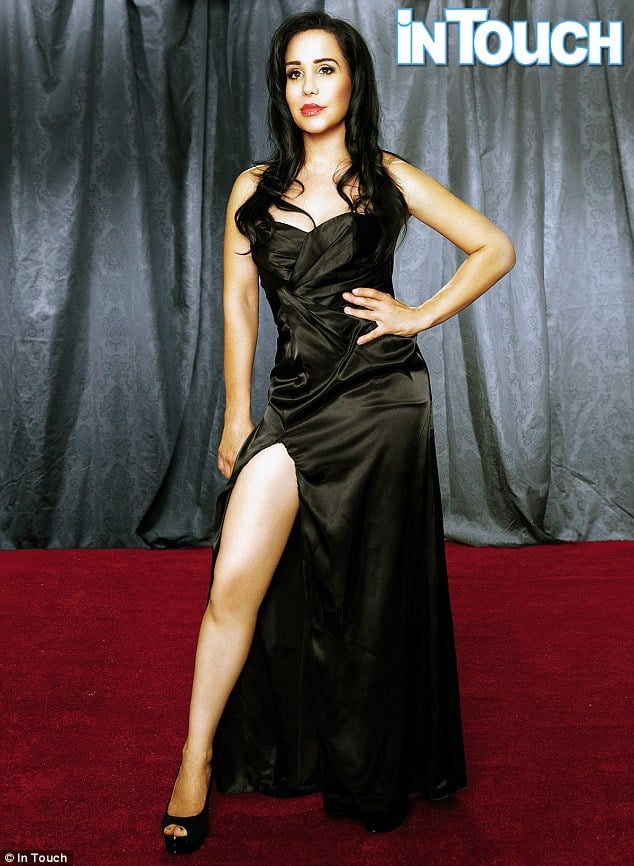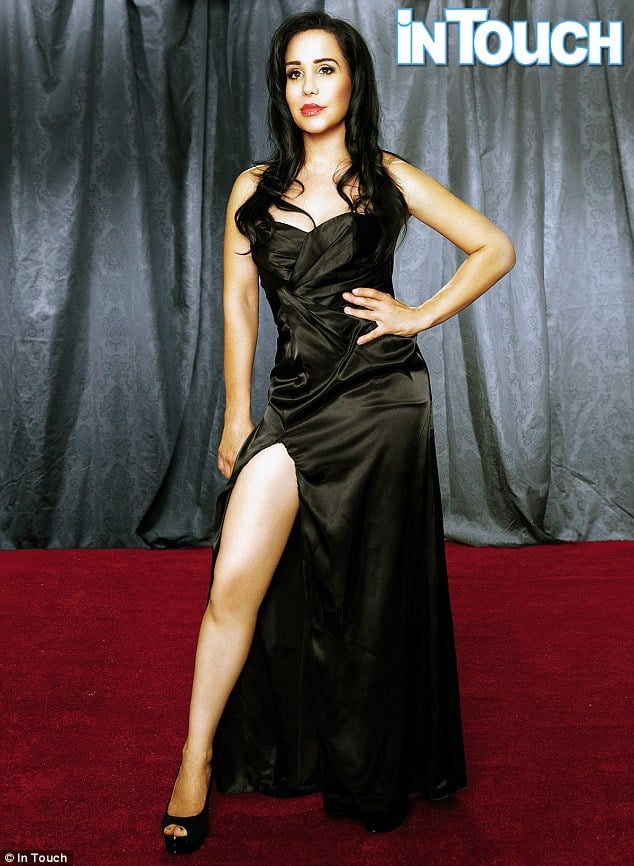 Octomom Nadya Suleman is convinced she is still the collective wet dream in her imagination.
In a new photo spread for InTouch magazine, Octomom Nadya Suleman has taken to the task of reminding us all mere mortals that every reason exists for her to be our collective hero.
Taking on Angelina Jolie's famous 2012 Oscar's pose which saw photographed by photographers in an open slit dress, the reality star (for a lack of a better description) has gone on to say how much more difficult she has it in life than actress Angelina Jolie.
Yet the latest pose comes with the accusation that our collective hero has a too unhealthy obsession with Jolie with one plastic surgeon, Dr Anthony Youn having gone  on to tell how 'The similarities between Nadya and Angelina are uncanny. Their brows are almost identical, and they both have nice smooth foreheads.'
Aside from their larger-than-average broods, Suleman says she doesn't see the similarities.
'I admire her. She saves children's lives,' she noted of Jolie's humanitarian efforts.
Reflects our collective hero:
"I do a lot!" Nadya tells In Touch of her hands-on parenting. "I'm a cook, a chauffeur and a nanny," she says, adding that she doesn't have the perks of fame like other famous moms — including her idol, mother of six Angelina.
Of course one is tempted to wonder how Jolie sees all the 'interesting' efforts at self comparison as well…