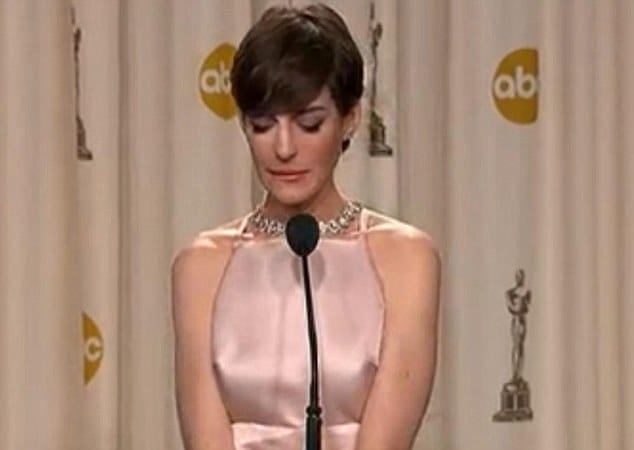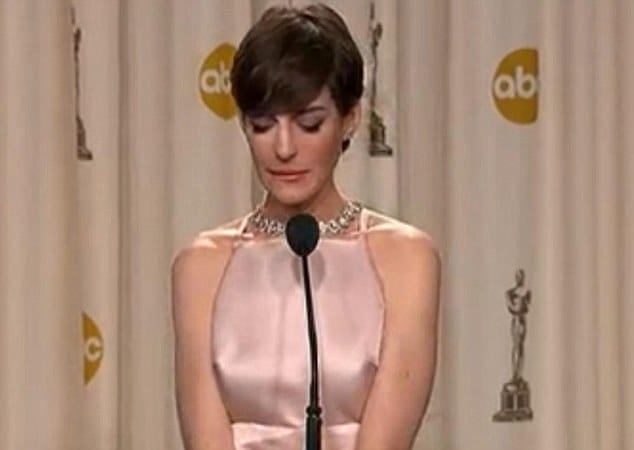 Anne Hathaway finally has permission to like herself.
It seems the Oscar's nod to actress Anne Hathaway for her depiction of tragic prostitute figure Fantine in the film Les Miserables as best supporting actress was all too much for the actress after all.
Despite keeping it together during her on stage acceptance speech, the actress is seen during post Oscars with the press losing her nerve.
Asked what she had meant by 'it came true' during her acceptance speech, a clearly emotional Anne struggled to continue as she clutched her Oscar and explained through sobs: 'I had a dream… and it came true.'
'And it can happen. And it's wonderful.'
Although the actress was further able to regain her composure some have speculated that part of the reason why the actress lost her nerve may have something to do with the notion that she feared being the butt of everyone's jokes and had pushed herself to give a perfect speech. Until she could no longer.
Told a source to UsMagazine.com: 'She was very aware that she had been the butt of everyone's jokes.'
And Anne herself revealed after her win that she has struggled with negative criticism over the past few months.
She said: 'It does get to me. But you have to remember in life that there's a positive to every negative and a negative to every positive.'
And then there was this overwhelming perception on the web as well: 'crocodile tears…'