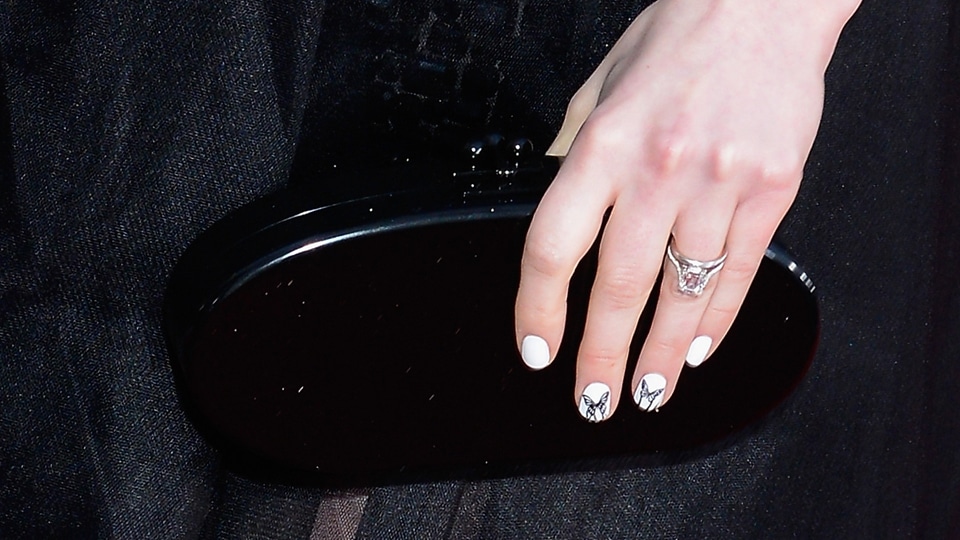 Anne Hathaway may have once again proven once and for all that she is one of America's formidable actresses, note her win yesterday as best female actor in a supporting role in Les Miserable but what is now having some wince in delight is her imagination when it comes to nail polish.
With butterflies or is it lace, the actress ensured that her imagination and ability to make us wonder and guffaw are eternal. At least this time there was no wardrobe slip up that led to this previous peek boo.
Actresses, you got to love them!
above image found here