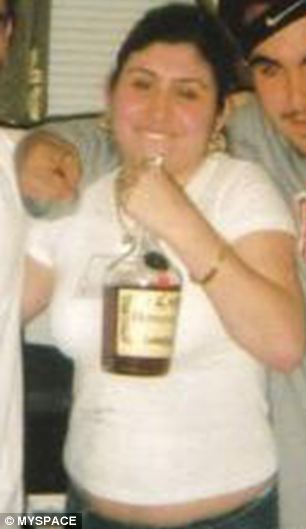 Erica Menendez. Judge demands that she stop laughing at her.
Busted! Queens subway murder pusher arrested. Homeless mad woman…
Sunando Sen identified as man pushed to his death on Queens subway. Had just opened his own business.
Video: Queens subway murder. Man pushed to his death by mystery woman.
Authorities this evening have charged 31 year old Erica Menendez, a homeless woman, thought to be bipolar, who on Thursday night pushed 46 year old Indian immigrant Sunando Sen to his death whilst waiting for a Queens bound number 7 train with murder. To boot they have also classified the murder as a hate crime which will ensure Menendez probably spending the rest of her life behind bars.
Said Menendez whose family tipped police after seeing surveillance of her running away which went viral:
'I've hated Hindus and Muslims since 2001 since they put down the Twin Towers. I have been beating them up since.'
Rounded up in Brooklyn early this morning, Menendez was questioned before finally confessing at the 112th Precinct House in Forest Hills, Queens that she did, indeed, push Sen, 46, a Calcutta native, into the 7 train's path.
Asked why she had targeted  Sunando Sen, Erica Menendez went on to offer that she suspected he was either Hindu or Muslim and thus fair game.
Offered Richard A. Brown, the Queens district attorney: "The defendant is accused of committing what is every subway commuter's nightmare: Being suddenly and senselessly pushed into the path of an oncoming train."
He went on to add the following:
Mr. Sen "was allegedly shoved from behind and had no chance to defend himself. Beyond that, the hateful remarks allegedly made by the defendant and which precipitated the defendant's actions should never be tolerated by a civilized society."
Noted the nytimes: On Saturday night, Ms. Menendez, wearing a dark blue hooded sweatshirt, was escorted from the 112th Precinct to a waiting car by three detectives. Greeted by camera flashes and dozens of reporters, she let out a loud, unintelligible moan. She did not respond to reporters' questions.
Mr. Brown said he had no information on the defendant's criminal or mental history.
"It will be up to the court to determine if she is fit to stand trial," he said.
As of Saturday evening, Menendez awaited formal arraignment, and could not be reached for comment. At present it is unclear if she  had an attorney.