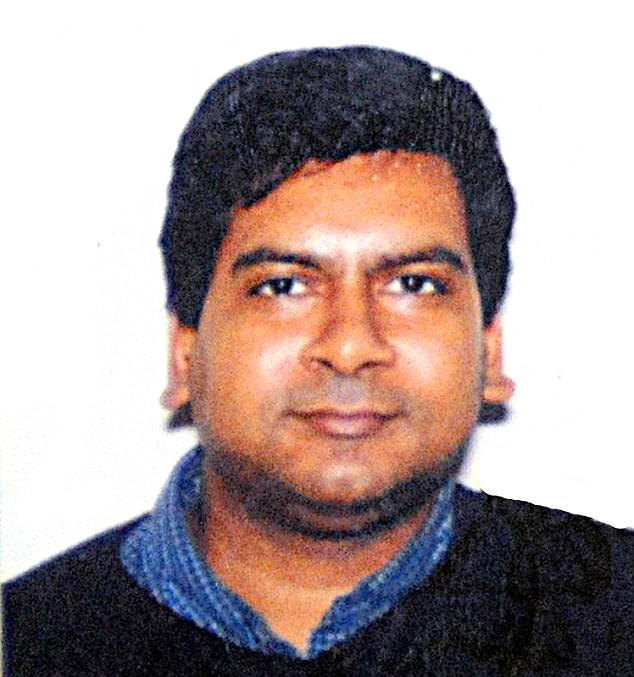 Erica Menendez. Judge demands that she stop laughing at her.
Erica Menendez, Queens subway murder pusher is charged with hate crime. Hates muslims!
Busted! Queens subway murder pusher arrested. Homeless mad woman…
Video: Queens subway murder. Man pushed to his death by mystery woman.
The identity of the individual who last night met with his untimely death at the hands of a mumbling madwoman at a Queens number 7 subway train here in NYC has been identified as 46 year old Sunando Sen.
Reports reveal the man was a recent hard working immigrant from Calcutta, India who had recently opened his own business. He had come to his death after a woman who had yet to be apprehended rose from her seat as the Queens bound train was just pulling into the station, pushing the man in at the last possible moment to his death.
The man is said to have lived in the US for the past 20 years and lived in an apartment with at least two roommates.
Said roommate Ar Suman: 'I think she's crazy. I can't believe this right now.'
Authorities were only able to identify the man after they came across his wallet and a laptop as he was severely disfigured after being caught under the train.
To date efforts have been made to reach the man's relatives in India to tell them of the grisly news. He was said to be single and childless and had only recently opened up a printing business with a partner on Manhattan's Upper West Side.
The assailant who managed to run away after pushing Sen has been described as Hispanic, in her 20s, heavyset and about 5-foot-5, wearing a blue, white and gray ski jacket and Nike sneakers with gray on top and red on the bottom.
Offered NYPD spokesman Paul Browne: 'We haven't determined whether it was random or if there was some connection yet. But there was nothing from what the witnesses could see to indicate that they knew each other and he did not, according to the witnesses, appear to realize that she was approaching.'
At present authorities are optimistic of an imminent arrest as surveillance video of the woman has been widely disseminated.
Contemplated one commentator:
It's impossible to read minds and know what everyone is up to. The best you can do is maintain situational awareness and for heaven's sakes: STAY AWAY FROM EDGE OF THE PLATFORM WHILE THE TRAIN COMES IN!
via New York Post