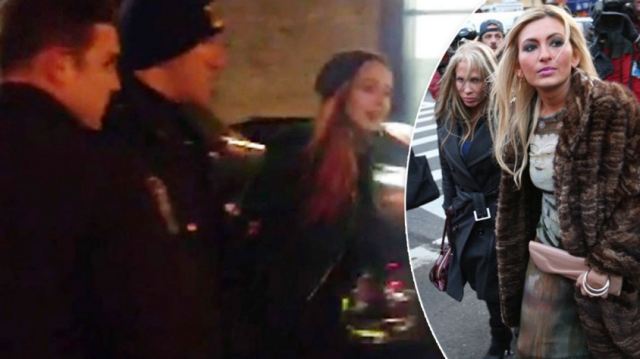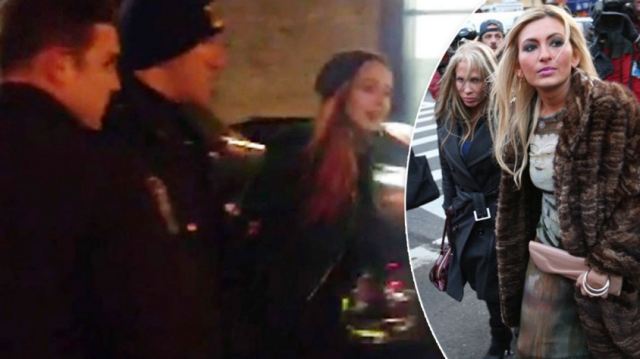 Lindsay Lohan has been drinking 2 litters of vodka a day and sniffing coke for months.
Lindsay Lohan said to have been drinking and binging for days after TV bomb.
And this is what Lindsay Lohan's mum, Dina Lohan said after she was arrested…
Oh really! Lindsay Lohan's victim, Tiffany Eve Mitchell just wanted to give her a free psychic reading.
Oh really! Lindsay Lohan kicks out her assistant from car after he collects her from jail.
Lindsay Lohan was doing mounds of cocaine before she punched and spat on Tiffany Eve Mitchell.
Lindsay Lohan would like to announce she always gives a better performance outside of your tv set.
It seems our collective heroine Lindsay Lohan is back where she belongs and aspires to be, the front headlines of the world's leading tabloids. How this time you wonder?
Put your vodka stoli to the side and follow the blood stains leaking from one very trendy Manhattan NYC nightclub…
dailymail.co.uk: Troubled starlet Lindsay Lohan has been arrested after allegedly punching a blonde psychic at a New York nightclub in the early hours of Thursday morning.
The 26-year-old actress was at celebrity haunt Avenue in Manhattan's trendy Meatpacking district, where she is believed to have punched Tiffany Eve Mitchell, 28, leaving her face bruised and swollen.
This morning, Lohan – still clad in her tight green minidress and black heels from her night out – left a Manhattan police station with a jacket over her head, while Mitchell, her husband and a friend were also seen leaving another precinct.
Kids, tell me Lilo isn't smirking in the background, doing high fives with her prison wardens, rejoicing in the fact that she at least got to put things straight, even if it meant having her ass hauled back one more time to that place where the words 'welcome back home sweet home,' are firmly etched above a prison cell always reserved for our collective hero when the need arises.
And how did the bixch fight start you wonder?
nypost: LiLo was at club Avenue in Manhattan — and after exchanging words with a fellow clubgoer, she punched Tiffany Eve Mitchell, 28, causing bruising and swelling to the victim's face, cops said.
Mitchell, her husband and another couple were sitting in a VIP section, separate from Lohan's group, when a fight broke out nearby — and both women stood up to watch, law enforcement sources said.
Mitchell, of West Palm Beach, Fla., and Lohan bumped into each other and words were exchanged but both returned to their seats, the source said.
Then Lohan allegedly got back up and punched Mitchell in the face, the source said.
Got up and punched Mitchell in the face cause Lilo always knows she has a point to prove, and if there's one thing Lilo doesn't approve of is being grandstanded by another hussy who doesn't have the fortitude to appreciate who's really the grand master of the legends sweepstakes.
And the made for your living room tabloid drama continues:
Mitchell's husband called police, and the woman pointed out Lohan as her attacker, police sources said. Lohan was later taken to the 10th Precinct Station House for processing, accused of misdemeanor assault. She received a desk appearance ticket, sources said.
But here's the part I like best, it involved Lilo sneaking out of the club as if she's just casually bored that she's being involved in another Thursday morning punch up when out of no where the cops come and force her out of a car she's attempting to maker a getaway in. Yet to be honest what makes it all so absurdly painful is when Lilo starts screaming at the top of her lungs "Are you kidding me? Are you kidding me?" as she was taken away in cuffs.
That shit is what I call tragic irony (see video below).
Of course the good news is that Lilo has now begun to collect so many desk appearance prize awards she intends to string them along a jaggered piece of wire and proudly show it off to the camera boy, the same way a newly engaged fiance shows off her diamond 400 pound Tiffany carrot ring.
But it gets worse. Much worse, after all this is Lilo's made for your living room 'let me pull at your heart string' tabloid drama…
tmz: Law enforcement sources tell TMZ … the Santa Monica City Attorney will charge Lindsay TODAY with 3 CRIMES in connection with her car accident last June on Pacific Coast Highway in Santa Monica.  After ramming her Porsche into a big rig, she lied to cops, telling them she was the passenger in the car when in fact she was the driver.
Lindsay will be charged with: 
— giving false information to a peace officer … punishable by up to 6 months in jail.
— obstructing or resisting a police officer in the performance of his duty … punishable by 1 year in jail.
— reckless driving … punishable by 90 days in jail.
One day whilst whistling 'sweet misery' from a shiny prison cell, Lilo will suddenly turn to gush at the feisty image of herself appearing in her imagination, the escalating applause careening in her eardrums, the tears of redemption and the unraveling of a precious envelope announcing her as this year's most stellar tabloid actress until the sudden wafting of a black cloak intended for her impending funeral march gently caresses her to oblivion….
View more videos at: http://nbcdfw.com.