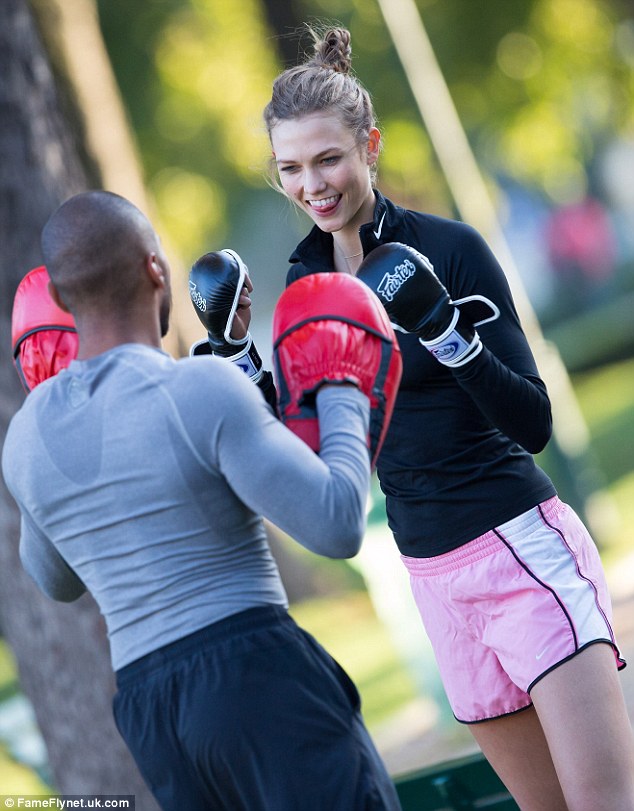 Karlie Kloss's rib cage may have caused some matter of controversy this past week after it was claimed the model is simply too thin but the following images below show that although she may be preternaturally on the lithe side she's not by any means unhealthy as some have openly wondered.
On the flip there are a lot of other women out there who may feel compelled that they too are required to approximate Karlie's vixen status which compels this thought from this author: eat right, exercise as often as possible (like Karlie) and don't you let your gorgeous self get too unsettled about what us magazine types have to say whether your beautiful or not. Especially all them photoshop tricks they like to play, that says more about them than you.
Remember, Karlie is a 20 year old full time model who relies on looking a certain way to earn her crust, all you have to rely on is that beauty is so often what happens from the inside out. Now that I have said that you can all go back to obsessing about your weight, secretly purging this morning's breakfast and running back to back marathons and of course secretly hating yourselves or maybe, just maybe you can accept you are all damn beautiful in your own indelible way…
Karlie Kloss airbrush for Japan's Numero magazine sets off thin image debate.
Why did Vogue Italia pull aside this picture of super model Karlie Kloss?
Seventeen Magazine capitulates and vows to show girls as they really are.
Vintage ads implored women to put on weight before hitting the beach.