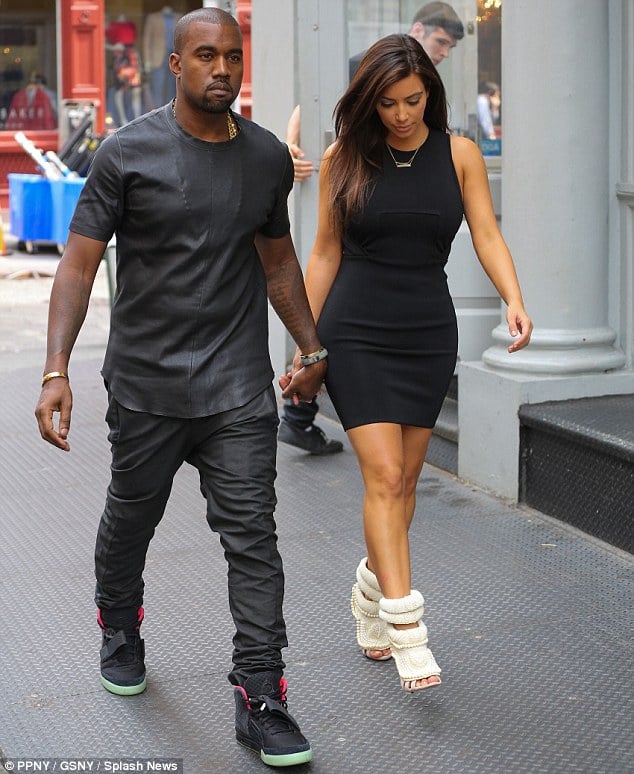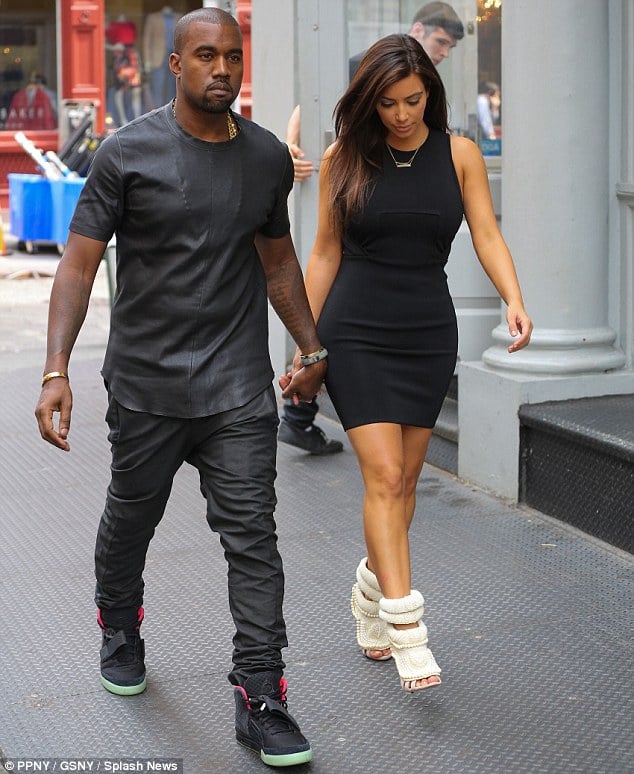 Kim Kardashian overboard?
At $6000 for a pair of shoes one would think they would get a real bang for their dollar (then again who has ever hear of shoes costing that much in the first place?)- not so in Kim Kardashian's case as she set out with her man Kanye West.
Donning a pair of Kanye West for Giuseppe Zanotti heels (so that's who designed these monstrosities) which are made of calf leather and embroidered pearls (really, why?) Kim Kardashian simply flunked, and not just casually flunked but big cahoota flunked.
The shoes if anything point to a lack of refinement and are ostensibly a nod to the gaudy, the ostentatious and a desperate attempt to show off how much money the owner has in their bank account, all the wrong reasons when it comes to fashion and style (and probably life in general). Then again this is Kim Kardashian, the Queen of ostentatious, tacky, hideousness and misplaced vanity (because she appears on a reality show that carelessly depicts the irresponsible privileges of a young woman and her equally fame hungry sisters?).
In theory the shoe should have worked, but then why are we even surprised that the whole enterprise is a delicately fabricated piece of hollow accoutrements that betray the subtlety and and quality of their being. In short a perfect metaphor for the capitulation of the entertainment industry in America, but then again perhaps you too will find $6000 so Kim and Wayne can remain rich at your expense too….?
Oh my! Kim Kardashian tweets new bikini pictures. A bit pudgy?
Oh my! Look at Kim Kardashian as she emerges after five hours at the hair salon.
Kim Kardashian's ass just keeps getting bigger.
Oh my! Look at Kim Kardashian as she heads off to nail salon with no make up!
Oh my! Look at Kim Kardashian as she tweets new racy bikini picture.
So how will Kim Kardashian and Kanye West look 20 years from now?
Oh my! Kim Kardashian teen sisters snag book deal. How did they do it?
Oh dear Kim Kardashian's leather pants just wont stay up.