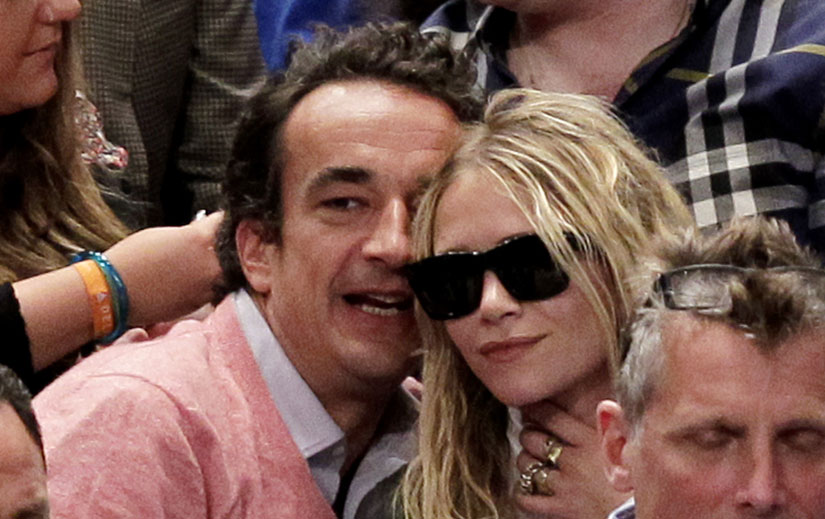 Kids it looks like things are really heating up between Olivier Sarkozy, a well to do financier and half brother to France's ex president Nicolas Sarkozy and his fashion designer hippie chick mogul former child star Mary Kate Olsen.
Tells a source to page 6:
"They are really, really happy. And Olivier is buying a townhouse below 14th Street, to be with Mary-Kate. We are told they're not officially moving in together — they both think it's too early for that. But he's telling friends that Mary-Kate is the best thing that has happened to him in a long time."
Best thing that's happened to him? Interesting. Then again should anyone be surprised? Kate has made her own fortune, can relate to what it takes to be a captain of industry, a mover and a shaker, has brand name pedigree to her and of course there's that part where she looks like a 16 year old nubile girl too that may have caught the aging financier's eye too…?
According to page 6 Sarkozy finally managed to offload his Upper East Side townhouse after reducing the asking price from $11.95 million to $8.4 million and has in the interim been renting in Chelsea for $15 000 a month. But that's all about to change as the love sick financier is now set to start looking for a house downtown so he can be closer to his squeeze and hawt bixch Mary-Kate.
And then there's too:
Shortly before they left town, Olsen was spotted shopping for clothing for the getaway at pricey lingerie boutique La Perla. The pint-size fashionista was wearing a large, man-size coat, despite the heat, over a black dress and oversize men's dress shoes, prompting speculation of a "walk of shame."
Walk of shame? If Olivier can help it the only walk of shame will be from the jacuzzi to the bedroom in his and hers new downtown home…
above image found here
Mary Kate Olsen and Olivier Sarkozy take a very interesting stroll with Olivier's daughter.
Oh my! Mary Kate Olsen's new boyfriend's ex disapproves of her.
Mary Kate Olsen a sleek brunette on account of new lover, Olivier Sarkozy?