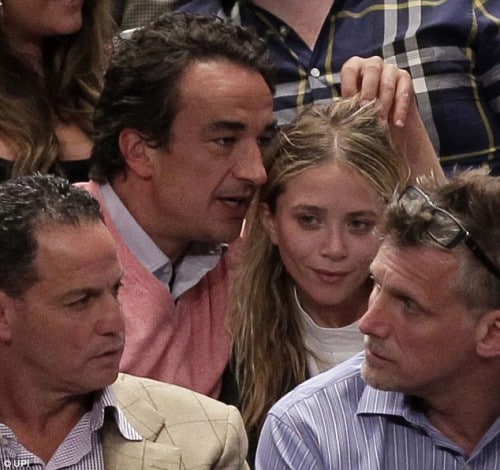 Take your hands off my ex man bixch!
The above might be the sentiments being exacted by Olivier Sarkozy, the 42 year old fund manager of the Carlyle group's ex wife Charlotte according to the Daily Telegraph after catching wind of her ex's affair with 25 year old Mary Kate Olsen.
fashion.telegraph: Following news last week that ex-child star turned fashion mogul Mary-Kate, 25, has started dating Olivier Sarkozy, the 42-year-old businessman brother of the former French President, Nicolas, Olivier's ex-wife Charlotte, has made her less than magnanimous feelings about the lovebirds known.
Read: Mary-Kate Olsen dating Nicolas Sarkozy's brother
"That's not right. It's grotesque," she reportedly told that bastion of hard-hitting news journalism, The National Enquirer.
Oh dear- seems like someone is a trifle displeased? The two were married for 13 years and have two children. Prior to dating Mary Kate, Olivier had his paws on 29 year old actress Stella Schnabel, the daughter of famed artist film maker Julian Schnabel.
Hopefully Charlotte will come across her own hawt bixch media whore to take her mind off her wounds.