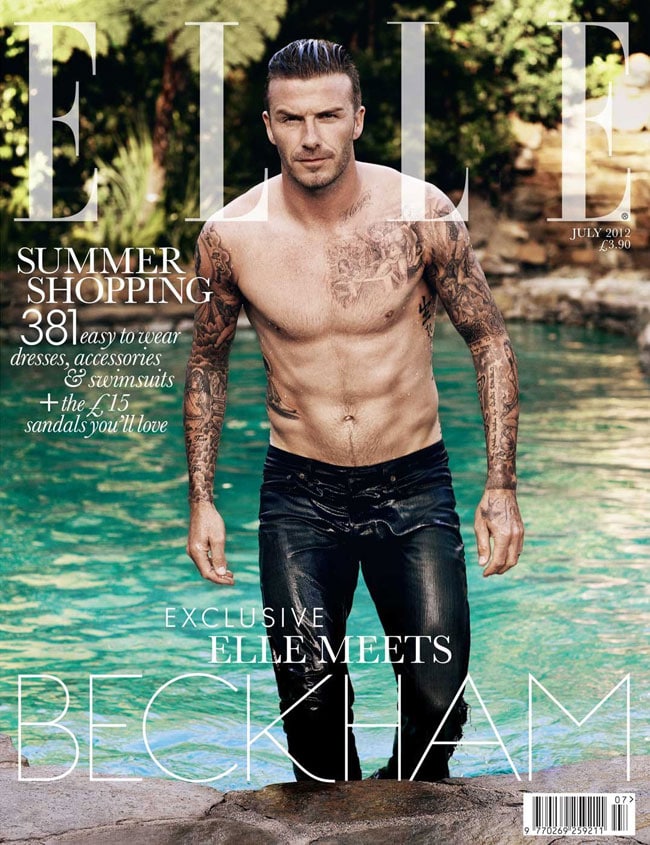 David Beckham is the hawt bixch that I always dreamed of being one day too…
Kids it's time to collectively salivate and look for a screwdriver to smash against one's eyeballs in disbelief. Then again this is usual shit for our hero, David I will always look happier, better and wealthier than you any day of the week Beckham.
In lieu of the bixch's upcoming July Elle cover, British Elle has begun tempting us with David's rebel rebel wholesome image and got us thinking about prancing around in soft wet and sufficiently toned pecs ourselves.
Of course Elle goes to great pains to tell us that Becks is the first male hawt bixch to ever grace its covers. Of course I'm betting it wont be the last either…
Isn't it time you became a tabloid hawt bixch that can set peens alight?
David Beckham for H&M. Would you hit it?
Beckham Sues Tabloids Who Reported Sex Scandal, for Fear of 'Becoming the Next Tiger Woods'
Victoria and David Beckham- Is it a very good idea to make lots of money when you are exceptionally photogenic?