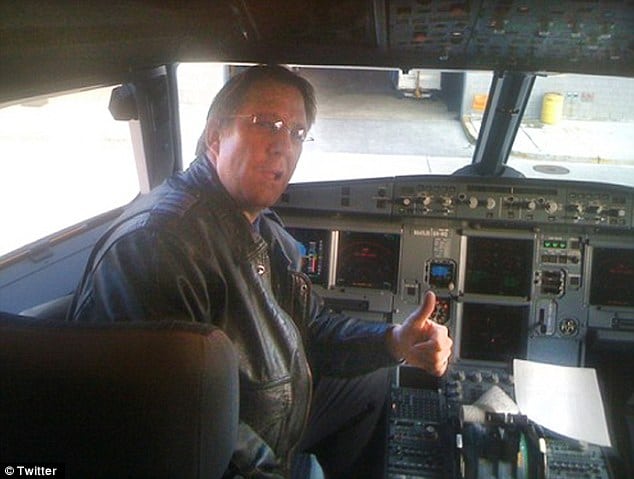 Jet Blue's Clayton Osbon said to be ranting religious sermons freaking co pilot out.
Clayton Osbon said to be the pride of JetBlue's fleet. No kidding.
Now woman arrested after punching and spitting at air steward for not serving her booze.
Thank your lucky ass that today this was not the plane you were on or you'd have pee stains all over yourself right now…
It was suppose to be a routine flight for JetBlue FLIGHT 191's trip from NYC's JFK to Las Vegas but as it turned out sometime late morning it turned out to be anything but that as the flight's captain, Clayton Osbon had a midair mental breakdown and began charging down the aisle screaming at the top of his lungs that he was going to bring the plane down.
Heard to be screaming "Iraq, Al Qaeda, terrorism, we're all going down, ' after alighting from one of the lavatories and charging at full throttle towards the cock pit whom the pilot suspecting peculiar behavior had closed the cock pit door behind the captain as he alighted to use the bathroom after take off.
Said one passenger who witnessed the encounter up close: "We all knew in the front rows if he got back in the cockpit, we were going down."
Heard to be battering violently the cockpit door to be let back in the captain then proceeded running up and down the aisle screaming about bombs and Al Qaeda, and telling passengers  to 'Say your prayers! Say your prayers!' before a retired prison guard, David Gonzalez grabbed the captain and began choking him until he collapsed (who knew prison guards had it in them….?) before being mobbed by burly passengers who sat on the man until the flight was diverted.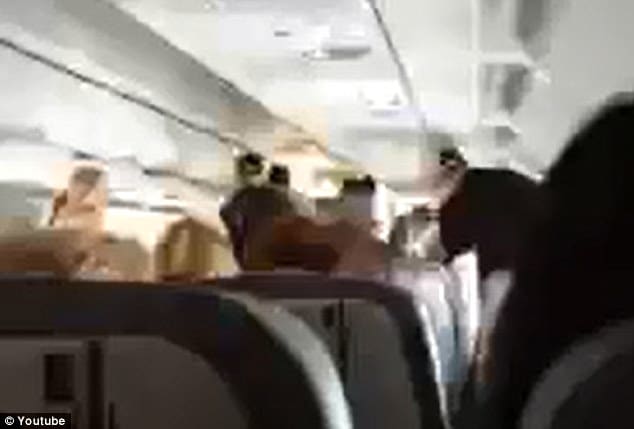 Commentated one reader from the nydailynews: I remember flying as a child in the 1960s: Meals served on china plates with real silverware, including knives, cloth napkins, flight attendants all dressed up and sweet as could be. They gave me a pair of silver wings and let my little brother and me into the cockpit.Passengers dressed up and polite to each other. And this was economy class. All you had to worry about was being hijacked to Cuba. 
It is also reported the captain was taken off in a stretcher, at the time when flight 191 took off it is said to have had 135 passengers and 4 5 crew members.
One is compelled sometimes in the machinations of life to wonder whether to laugh or cry, not that anyone was laughing at the time when one had to come to a quick understanding of whether in the next 7 minutes they were about to meet their maker.
Welcome to flying over the safe skies of America….