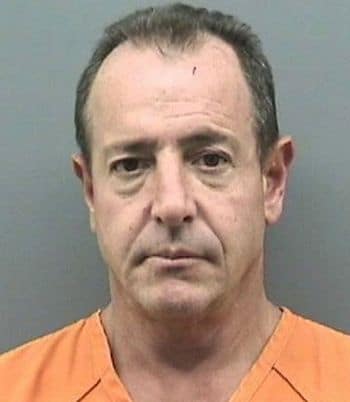 Kids, let's take a deep meaningful longing look into those eyes and understand that it's all part of Milo's desperate cry for compassion, understanding, dollar signs and the resigned fate he will be our preferred collective Hollywood miscreant media whore. In other words it's just another Tuesday morning for our boy who is doing what he knows best- getting his mug in front of the cameras any which way the wind blows.
Milo's latest foray into 'here I am again, let's try to figure me out shit,' comes courtesy of an episode that involved him having another 'let me see if I can beat my on and off 28 year old girlfriend, Kate Major and get away with it shit.' As you can see, our boy Milo didn't manage to get away with anything, but me thinks, it was always going to be a win win situation- a feel good slap to the old gal for not listening to Papa Lohan, or another widely circulated mug shot that's bound to up the ante when Hugh Hefner drops by and asks Milo to drop his shorts and show us his peen now that daughter Lilo has taken the mullah offered to her courtesy of Uncle Hugh who is resigned to floating the Lohan legacy at any cost. Such is the good nature of soft porn periodicals that know a good deal when they see one.
But just in case you want to find out how the shit went down this time, here's what nydailynews has to say:
The 51-year-old allegedly grabbed Major's arms and pushed her down multiple times during a daylong argument that apparently stemmed from a scheduled Tuesday court date on a previous domestic violence case, reports The Associated Press.
According to a Tampa Police Department report, officers responded to a domestic violence call early Tuesday at Major's condo, where they could hear a woman yelling "stop" and "leave me alone."
Lohan opened the door after officers knocked and was visibly out of breath and sweating, the report said.
Nothing like being out of breath when it comes to slapping the bixch. It builds character and the love lust drama that will have Milo and Kate searching for each other's undress button later on the evening.
Police spokeswoman Andrea Davis said Major had "some redness on her arms, some minor bruising and it was determined that [Lohan] grabbed her arm and threw her to the ground a couple of times."
Kids, don't be misled, that's just Milo's way of letting bixch know which way is up.
But here's the part that's got me in tears, talk about the pot calling the kettle black shit:
"She has done this many times before," Lohan told the Daily News at the time. "She has no money and no job, so this is how she makes money — creating stories and selling them to tabloids."
One day when Milo is serving hard labor he will hear the pitter patter of his daughter Lilo scooting past in the jail cell across the street and he will suddenly think to himself this is the America that I always aspired to. At least there'll be a bucket of dollars when my sorry ass gets out of here.
Such it seems are the tasteful fateful destinies of preferred Hollywood idols that will use any means necessary to bring clarity to our collective existence. If only we could just let Milo cry in our collective arms, the tears would never stop trickling down…
Michael Lohan avoids jail for the time being
Is Michael Lohan trying to sell nude photos of his ex fiancee Kate Major?
Michael Lohan Just Got Creepier
MICHAEL LOHAN DISAPPOINTS THE WORLD BY FAILING TO ACT ON HIS SUICIDE PROMISE.
MICHAEL LOHAN: 'I THINK MY LITTLE GIRL IS A CRACKHEAD.'