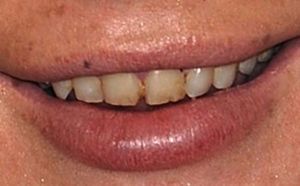 The oh so sudden realization that Michael's little girl is a drug addict.
Kids while Lilo's world was capsizing yesterday afternoon, her daddy's world, Michael Lohan was on the upswing. How and why you wonder? Because Milo was on TV as his daughter was getting shafted explaining to HNL's viewers how he recently put two and two together and has come up with the conclusion that Lilo is either a crack head or meth head. Both very wonderful options and afflictions to be saddled with.
But that's neither here or there, because when Milo needs to get his mug out there and score some gravy points and 'public remember me, I am that dingbat's daddy' headpoints he makes sure to put on his alarm bell a little bit earlier than usual, say around 1.30pm and rush down to the studio to wisely wonder what it is about his children that just isn't adding up. Could it possibly be the parenting? Not on your life! But drugs? Well, let's read what Milo who's probably chomping away at his own big giant crack pipe has to say on the matter:
'She's smoking either crack or meth, one or the other. I'm not going to shade it.'
'If you're talking about prescription medication it would affect all your teeth, not just your two front teeth,' Michael said about his daughter's dental issues.'
You can't dance with the devil and expect to go home with Jesus.'
You can't dance with the devil and expect to come home with Jesus, but then again you can expect to act like the devil and come out looking like Jesus. Isn't it good to know Milo's payday is just around the corner? Don't you wish you too could exploit your children for a free ride on the merry go round too?
Oh no! Lindsay Lohan scores herself a 5th mugshot picture.
Lindsay Lohan would like to explain how she ended up looking like a fashion faux pas in overdrive in court today.
My favorite hero's probation is revoked. Lindsay Lohan bail set at $100 000.
IT'S TIME TO FIND OUT WHICH A GRADE CELEBRITY WHORE THESE TEETH BELONG TO.
LINDSAY LOHAN, MY FAVORITE HAWT MESS IS BEING SUED AGAIN…
LINDSAY LOHAN TRIES TO BUY $5000 WORTH OF CLOTHES WITH NO MONEY OR CREDIT. SECURITY CAMERAS WATCHED HER CAREFULLY.
Lindsay Lohan is now living the life of a haute couture fashion model courtesy of designer Philip Plein.»
LINDSAY LOHAN CAUSES A SCENE AS SHE TELLS OFF HER MILLIONAIRE BOYFRIEND'S MODEL WIFE.
Did Lindsay Lohan slice up a fellow reveler at V magazine's party at the Boom Boom room last night?
Gawd no! Don't let this be Moma Lohan making out with the wicked wench of Crack-ville!!
Marc Jacobs has Lindsay Lohan kicked out of his after party.»
LINDSAY LOHAN HAS PAPARAZZO THROWN OUT OF FASHION TENTS.
LINDSAY LOHAN TO JUDGE; " I CAN'T AFFORD COUNSELING BUT I SURE CAN AFFORD $1200 LOUBOUTINS."
LINDSAY LOHAN WANTS TO SHOW YOU HER POOLSIDE POT BELLY.
LINDSAY LOHAN- A PERFECT BELLIGERENT MESS(AGAIN).
LINDSAY LOHAN GOES FOR THE SHEER LOOK.
GUESS WHICH DRUNK BITCH THIS IS?
PAYOLA: STARRING LINDSAY LOHAN AND CO.
LINDSAY LOHAN JUST WANTS TO PARTY ALL THE TIME.
IS THIS ONE READY TO COME OUT OF THE OVEN YET?
Say goodbye to Lindsay Lohan. Oh the tears…
IS LINDSAY LOHAN GETTING READY TO RETURN TO JAIL?
THE PAPARAZZI PHOTO THAT SET POLICE ON LILO