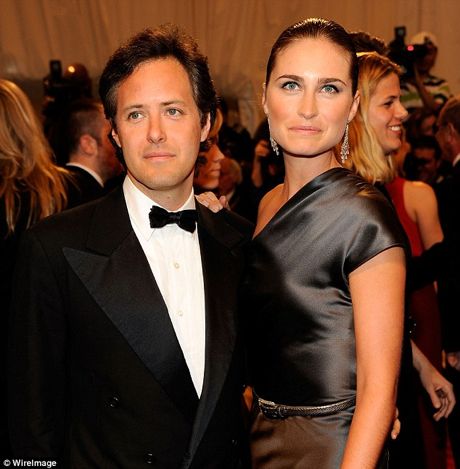 In the UK they have legitimate royalty, but here in the US we have faux royalty– either way it's tantamount to a cluster fuxk of obsequious media attention and the illusion that these people matter. Truth be known though, they do matter, to a certain cache of society folk who like to spend their time trolling similar minded individual pursuit's and their tingly thing called gossip which keep media whores like us rosy cheeked as we set about pandering to denouncing glamorous but admittedly very photogenic primadonnas. That said, let's take stock of the latest parade around tinsel town, but woe to be careful not to drop that champagne on the RL ranch styled doormats….
nypost: In what some say is America's answer to the royal wedding, David Lauren married Lauren Bush last night in a stunning ceremony overlooking the Rocky Mountains.
Lauren Bush, from now on known as Lauren Bush Lauren, wore an intricately embroidered Victorian-style gown designed by father of the groom Ralph Lauren that one guest described as "one of Ralph's most iconic designs." David wore a vintage Lincoln era-inspired tuxedo, while guests dressed in Western-themed black tie, featuring cowboy boots, denim and turquoise jewelry.
Kids, I'd have to be honest if I didn't let on that somewhere in all this existential angst trinkets of tears were spilling across my tattered lapel. To be sure I'm not sure if it's the early evening pomegranate martini that's doing the trick or the sly grin of David Lauren who probably had to be dragged out of some coke tainted bathroom whilst texting one of those Times Square dance for dollars whores that he had to postpone their trek to some Chinatown outpost for sing for dollars on the account this weekend he got married to some hawt bixch who comes from some serious pedigree.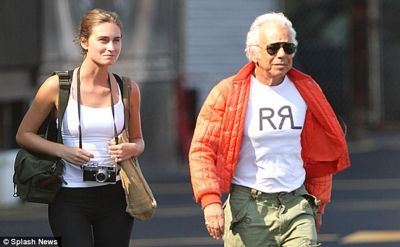 Guests at the sprawling Double RL ranch in Ridgeway, Colo., named after its owners Ralph and Ricky Lauren, included Lauren's uncle, former president George W. Bush, wife Laura and daughters Jenna and Barbara, former Florida Gov. Jeb Bush and the Lauren family, including David's sister Dylan.
Woah. That's some serious wattage cascading over there in Colorado I reckon. Not that you or I were invited. Seriously though the bixches could have had the decency to televise that shit on HBO or something.
But just in case you have the idea rich people in America today were busy doing cartwheels in Ralph Lauren's getaway porch, one rich couple who sure weren't were cranky ass George HW Bush and his equally if not more cranky rigid ass wife Barbara I've hidden the looted billions under the mattress Bush (you can tell the pomegranate is kicking in can't you…?)
Missing were her grandparents George HW and Barbara Bush, who were unable to attend because of the altitude at the ranch. Sources tell us they sent a video message played at the Saturday night rehearsal dinner, in which they said they were sad not to be able to make it, but they were thrilled that Lauren is marrying David.
Attitude of the ranch? Hmm- is that something to do with the fact that Lauren's husband's family is not Souther Baptist shit Jewish or is that me reading too much into things? Or is it more to do with