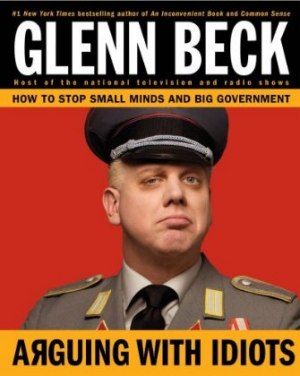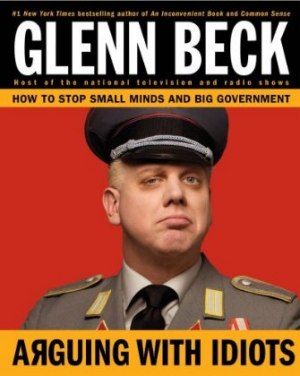 Yesterday on his radio show, Glenn Beck very earnestly recounted his experience watching Hitchcock's 39 Steps in Bryant Park.  Apparently, it was quite a "hostile situation" wherein angry, drunken New Yorkers threatened and harassed him and his family.
Someone "intentionally" threw wine all down his wife's back; another yelled, "We hate conservatives here" while his daughter and her mother were on their way to the bathroom.
All this prompted Beck to ask, "Wow, does anybody have a rope?  Because there's a tree here.  You could just lynch me.  And I bet there would have been a couple in the crowd that would have."  But as he told his daughter after the event, who still finds it so difficult to love people "so lost… so arrogant," Beck extols acceptance for those who will inevitably wake up from the rich, powerful, global situations that are "pulling [their] strings" and fueling their hate.
Beck, never one to miss a chance at hyperbole, may have been a little overzealous himself in his rhetoric, though.  One of the supposed culprits who spilled wine on Mrs. Beck wrote into New York Magazine's blog, admitting that though "the crowd was certainly not 'thrilled' that [Beck] had shown up, his family was left completely alone, and for the most part he was too. Conversely, it was his security detail (two body guards) that seemed to be unnecessarily prickly with the crowd, scolding myself and my friends for acrobatics and other harmless activities taking place well before the movie started, and contributing to a considerably less relaxed atmosphere than is typically experienced during BPMN."
Can we doubt the veracity of Beck's claims?  Wouldn't be the first time.  But can we at least admire the sobriety of his rhetoric, the way he starts his tale with a lengthy preamble about courage not coming from mob mentality, ending with a nice nod toward sympathy for these bullies, "some of the most hateful people [he's] ever seen"?  Sure.  The man is committed.  He knows his audience, and knows how to pull their strings.
As one conservative blogger put it in his reaction to the tale, Beck's storytelling will "certainly drum up several emotions."  Even if those emotions include a wry sense of indignation, mock sympathy, and aversion.
Glenn Beck to leave FOX, alienating the progressive right and media folk that feed off him
FRANCES FOX PIVEN CAN NOW TELL YOU SHE'S RECEIVING DEATH THREATS COURTESY OF GLENN BECK'S FANS.
BRYON WILLIAMS, THE CALIFORNIA HIGHWAY GUNMAN, WANTS YOU TO KNOW HE IDOLIZES HIS OWN GOD, AND HIS GOD IS GLENN BECK.
GLENN BECK COMPARES BARACK OBAMA'S AMERICA TO PLANET OF THE APES.