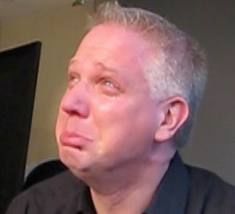 A shockwave has rippled through the newswire in the form of a termination order to the widely popular—and highly controversial—Glenn Beck Show, leaving America's most impressionable without their fearless leader—for now at least.
Washington Post– Beck will "transition" away from Fox, with no specific end date for his 5 p.m. program, the news channel and Mercury Radio Arts, Beck's company, said in a joint statement.
Let's hope this "transition" is of the smooth, "wean me off the narcotics with daily methadone" variety. After 27 months of blind devotion to our forward-thinking, conspiracy unearthing Pied Piper, what are we rats to do once the rug is abruptly yanked from below?
Fox and Mercury said that they will "work together to develop and produce a variety of television projects for air on the Fox News Channel" and on Fox News's digital properties.
Ahh, now breathe with me everyone—a deep, everything-is-going-to-be-okay sigh of relief. Our fearless leader will return better than ever in no time. In the meantime, sharpen up your pitchforks and find a happy place.
And of course, if you've prepared such as I, you have at least a year's worth of food securely stored in your basement, just in case Mr. Beck's apocalyptic visions take form.
Now is the time to band together, and if anyone is in need, I mistakenly doubled up on my squash supply so don't be a stranger.