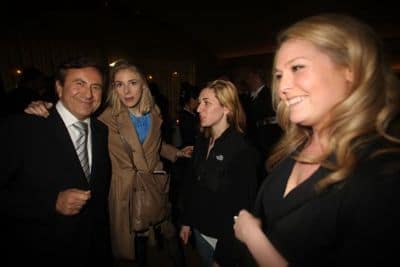 By the time we left the James Beard Awards and headed over to Daniel Boulud's nearby Epicirie Boulud, the action was in full fore. With a sophisticated crowd milling and enjoying the house of Boulud (and there certainly was a lot to enjoy- the boysenberry parfait was too good), the energy level was high.
Running into Mr Boulud I asked him what kept it all together?
His response?- We are all family- from the clients, the staff, to the people who supply us.
And with that I was pushed out of the way as well wishers came by shrouding Mr Boulud with salutations.