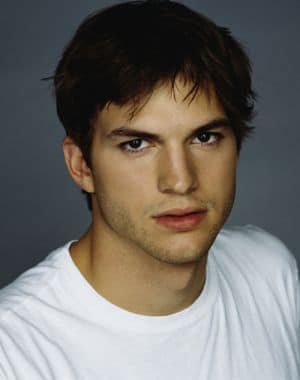 The world now knows that George Dubya "isn't very happy" with Ashton Kutcher. Well, at least according to Ashton Kutcher.
Ashton told BBC Radio 1 DJ Scott Mills on Thursday:
HuffPo: "I don't think he's very happy with me. He was just not very nice to me. He just kind of snubbed me a little bit."
Ashton, who was sitting directly behind George and Laura Bush at the Superbowl, believes his remark that his vote in the 2004 election was "making up" for his vote for George W. Bush in 2000, must have angered the president; which caused the "bit of snubbing."
We can't help but think that Ashton is taking himself far too seriously these days. Out of all the critics Dubya has had over the years that he never given a second thought to, why do you think your remarks would be so memorable and hurtful to the ex-pres?
And, really, what would they have to talk about?  Is he going to pull him aside at the beer tap and whisper:
"Ah-ha! Ashton! I've been hoping I'd run into you so I could let you know, I just love Demi's Twitpics. Cheat on her one more time, maybe we'll get some more, please…" 
SECOND ROUND OF ASHTON KUTCHER CHEATING ACCUSATIONS, AMERICA PREPARES FOR DEMI'S NEXT ROUND OF TWITPICS.
ISN'T IT TIME YOU BITCHES TWEETED A PICTURE OF YOURSELF WEARING A BIKINI TOO?
DEMI MOORE POSTS BIKINI PICS ON TWITTER AS RUMORS FLY THAT ASHTON IS A CHEATER