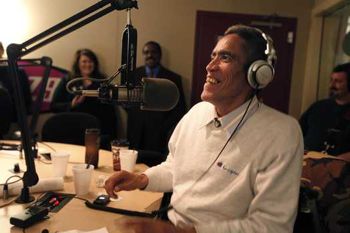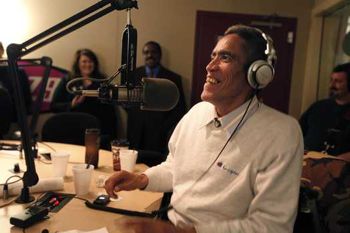 Latest update
Jan 12 2011
Ted Williams wants to show you exactly where his daughter punched him.
Ted William
The internet has spoken, and it wants you to know, The Golden Voice of Radio is better than the Gold Goose of reality show competitions. Sorry, Susan Boyle.
For homeless voice actor Ted Williams, all it took was a sad story and a chance opportunity on camera— Williams, a Brooklyn-born, former deejay, was begging for change when his life changed with a freak encounter that  gave him the opportunity to tell his story, in his signature voice, a voice that even landed him on the TODAY show.
New York Daily News : Ted Williams' silky smooth voice and story of redemption has made him the first Internet sensation of 2011.
So popular, say spokespeople from search engines Google, Yahoo! and AOL, that interest in the homeless man has surpassed almost every other overnight web sensation who has experienced 15 minutes of viral fame.
Ah, America. The only place that you never have to give up on your dreams. One day you're a penniless Panhandler from Columbus, Ohio and before you know it, you're sitting next to Matt Lauer on the set of the "Today" show and have people wearing t-shirts with your face printed on the front.
And in true feel-good form:
New York Daily News: After his moment on national television this morning, he reunited with his 90-year-old mother after 20 years apart. Exploring his native New York, he is simply enjoying the ride while the seconds click off his 15 minutes of fame.
And when his fame has faded, we can only hope that Ted finds what he's looking for— and doesn't ultimately face the ugly side of the 15 minutes, the long, dangerous fall from the top.
If only there were more good feel stories about panhandlers making it….
Is Ted Williams a homeless bum, the new radio voice of America?