The peculiar tweet of Amanda.
What are we to make of the following tweet?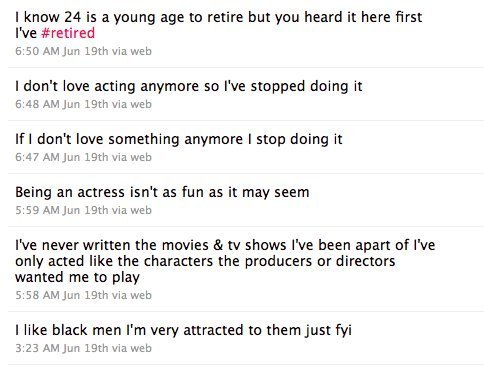 Is she trying to express her disillusionment with the industry, that Hollywood after all means very little to her and that the profession itself has very little to offer in the first place? And how about the declaration she is into black men? Is that her affirming her love for someone, her availability or just a behind the scenes affirmation that now she's gone black she's never coming back?


Amanda stripped down for Maxim earlier this year. She has not done a major movie since 'Hairspray' in 2007 but has a supporting role in 'Easy A,' starring Emma Stone and in post-production, due out in the fall.

Hopefully the world will move on without Amanda…
Source: Huffington Post.