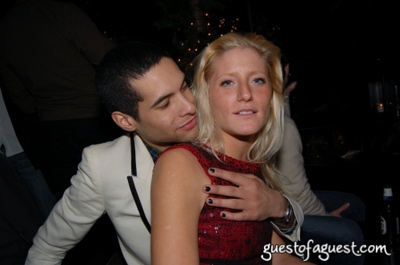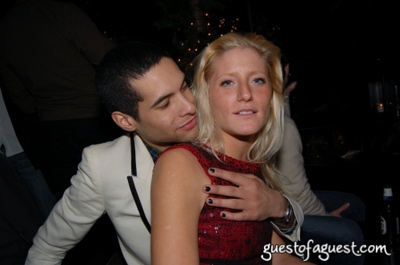 For images of Jules Kirby's latest fashion shoot go here.
Children will be children until one of them lights a firecracker in your face…
For those of you who are still following the off stage drama of a vague TV show called 'High Society' this little gem is for you. Why? Well let's just call it back stabbing of the greatest proportions. Just the way we like it.
To be honest, this author has no idea about what is going on in the show that CW is bothering to show the masses, that's just a yawn and a big hustle and frankly we don't like to be hustled. You can ask Rachelle from over at Guest of a Guest and she'll tell you what I mean exactly. The following leaked dialogue between Jules Kirby and her supposed best friend Julie Wallack off set appears below courtesy of once best friend (coke buddy) to Jules Kirby, Paul Calderon Jones who assures me hates Jules with a passion (oh dear…) which is probably why Julie leaked this lovely memo to Paul in the first place.
That said enjoy this lovely tattle tale, it was originally addressed to myself and the Editor in chief of Guest of  a Guest, Rachelle Hruska (because apparently we're supposed to be the only two people in the world who care about the plight of privileged 30 somethings), and it may well be that Rachelle disregarded it or even published it. I'm not sure, frankly having to deal with grown up juvenile delinquents bent on sabotaging each other has left me exhausted, but having said that, locking eyes with the neighbor's young son's moist eyes in the hallway once again reminded me of the reason why I became a society writer in the first place- to leak nasty things that most members of said society would rather keep secret. Blah!
Oh well, enjoy this little gem and remember Jules at least I had the decency to keep your phone number concealed because I suspect even you being in Millbrook in hiding may not be enough…but then again I suspect Jules has a nice big surprise waiting for everyone too. Right Jules? But that's tomorrow's leak.
The hot mess between Guest of a Guest and Jules Kirby continues…
The inside email exchanges that CW's 'High Society' doesn't want you to see. Jules Kirby and Malik so Chic confidential.
The trouble with Jules Kirby and 'Pest of a Guest.'
The pathetic fixtures of New York High Society.
I have something that might be interesting to you both
Reply
|
Paul Johnson-Calderon

to me, Rachelle

show details Mar 15 (2 days ago)
from
Paul Johnson-Calderon <johnsoncalderon@gmail.com>
to
christopher@scallywagandvagabond.com,
"Rachelle J. Hruska" <rachelle@guestofaguest.com>
date
Mon, Mar 15, 2010 at 4:41 PM
subject
I have something that might be interesting to you both
mailed-by
gmail.com
signed-by
gmail.com

hide details Mar 15 (2 days ago)
This is from facebook.  I do not know how to take a photo of the
screen.  I have a mac if either one of you wants to tell me how, and
that way you can know that I haven't altered these AT ALL.  Jules is a
total racist, homophobe, phony loser and I KNOW she's sent in lies
about me to you guys, so I'm considering this Karma. She needs to be
stopped.  But more importantly, she NEEDS A NOSE JOB!!!!
Julie Wallack March 12 at 7:30pm Reply
sorry again about that guest of the guest thing. so crazy! I emailed
the editor and they didn't even respond or delete it! I am so furious!
j
March 12 at 7:33pm
Its ok they are in cohorts with tinsley mortimer and the producers of
the show. Its illegal and I can't sue them because of
contract…gross! My boyfriends parents don't want him seeing me, my
dad won't talk to me all cuz of their editing jobs. Pretty painful. U
should write the editor of scallywagandvagabond online he's amassing
evidence against guestofaguest
Sent via Facebook Mobile
Julie Wallack March 12 at 7:35pm Reply
oh wow! thats a good idea.. Are they making you look bad or something?
Doesn't it premier tonight?
March 12 at 7:37pm
It premiered weds SO bad and they did illegal transactions w guest of
a guest so if u can email scallywag and tell him about this that would
be great. Maybe copy + paste the URL of the page that someone signed
in as u as? Or even comment under his pieces on that site there's
something about the guestofaguest lady on it saying just this with
URL. It will help my case a ton!
Sent via Facebook Mobile
Julie Wallack March 12 at 7:39pm Reply
I am going to do that!! I have your bag hunny. I just read the thing
on scallywagandvagabond – anyone who knows you, knows its bull shit.
ur a sweet heart.
Are you going out tonight? I just asked cleo to meet me for a drink-
join us – 917 57x xxxx i lost ur #
j
Julie Wallack March 12 at 7:40pm Reply
ooh I also read that thing about you in Life and Style-
Julie Wallack March 12 at 7:48pm Reply
I emailed scallywagandvagabond with all the details ab you and Paul –
its so fkd up
Julie Wallack March 12 at 8:41pm Reply
oh NM cleo is w her bf tonight
March 12 at 8:48pm
what thing in life and style?!
i cant go out til after mar 28 and til this shit boils down. Cant be
caught out drunk. Yea C and D are always hanging
mine is 917 8xx xxxx  x
March 12 at 8:49pm
also btw paul and i are not friends at all. so he is blocked from my
facebook and cannot read these messages. Please do not tell him what i
tell you. thanks.