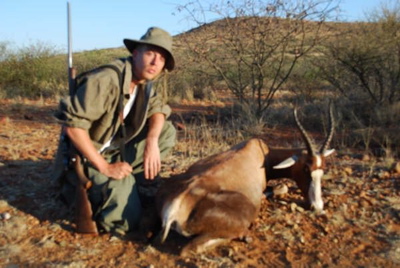 If one is to begin to understand the happenstance of a society one is obliged to peruse the deluge offered and acted upon in one of the greatest mediator of all times- Craigslist. That said we too at Scallywag and Vagabond decided to see what would happen if we used this medium in trying to beef up our writing talent. What follows is a sobering and yet admittedly very funny account of a publication (ours) in it's upward ascent and that of a solitary writer looking to catch a break.
First piece of evidence– the ad we initially put out in Craigslist (and yes if you are interested we are still looking for some exceptional writers):
Hot Media Company looking for writers.
Date: 2010-01-05, 12:18PM EST
Reply to: chris_koulouris@hotmail.com [Errors when replying to ads?]
Scallywag and Vagabond is currently on the look out for exceptional writers to join us.
If you come to write for us expect to turn up to charity functions on our behalf, art parties, salons, the BRYANT Park fashion collections, the most happening and exclusive parties, restaurants, affairs in NYC, and the occasional jaunt to the French consulate or punk rock venue.
You should also within time expect to interview celebrated auteurs and members of society, famous and accomplished/ or underground actors, directors, designers, diplomats, musicians, socialites, models, chefs, cocaine dealers, strippers, and the occasional nihilist.
We also hope you are clever enough to write provocative articles that go a long way in engaging our readers- as is our policy we are always open to editorial ideas as long as they are well executed.
We also have a section of our journal called 'savage predator' for the most clever writer who can perceive irony and faux pas in society, media and the world known as 'celebrity.' An ability to write cunning text will see you very well with us.
Outside of their work for S&V, our current crop of contributing writers are known for their published pieces in Vanity Fair, Rolling Stone, The Huffington Post, True Slant and New York Magazine – to name but a few.. . as well as having been invited to participate in our new video channel where we will be doing video interviews and special 'columns.'
You should know from the outset we are a very distinguished media outlet with wide respect and world wide readership as well as having close knit relationships with many entities and other media/art entities.
You should also be aware that we do not offer our new writers any pay. Please when applying also offer samples of published written work, your interests, passions, favorite sites, and what you believe the role of an artist/writer is.
That said our most consistent and admired writers can expect to be financially rewarded at Scallywag and Vagabond.
• Location: NYC
• it's NOT ok to contact this poster with services or other commercial interests
• Compensation: no pay
PostingID: 1538424159
Evidence article #2.
The respondent we whom we shall call JOHN DOE in order to preserve sincerity and his continued ability to hold his head high in the world…
Date: Tue, 5 Jan 2010 17:51:13 +0000
From: JOHN DOE.
To: chris_koulouris@hotmail.com (Scallywag's hotmail address)
Subject: You want people to work for NO PAY?!
GO FUCK YOURSELF, YOU GODDAMNED AMERICAN TRAITOR!!!!!!! WHY THE FUCK DON'T YOU WORK FOR NOTHING?  BECAUSE YOU WANT TO SCAM OTHER AMERICANS. PEOPLE LIKE YOU AND YOUR COMPANY SHOULD BE IMPRISONED AND DEPORTED! GET THE FUCK OFF OF THE JOB PAGES UNLESS YOU HAVE REAL PAYING WORK TO OFFER!