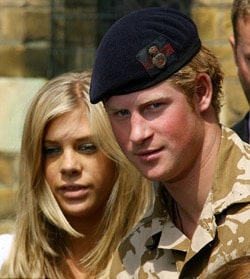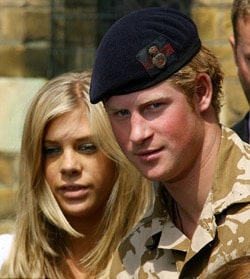 When bad boys cry to be forgiven…
UK's Daily News (more like Daily Vomit) comes out with the story that Prince Harry is re initiating his 5 year relationship with Chelsy Davy, a budding socialite and lawyer after she dumped him on Facebook 8 months ago. The bad boy was said to have been mortified and has gone to great lengths to prove that he's changed (never mind the high profile flings), the public embarrassments and the ever lecherous Playboy grin on his face.
Claims a friend of Chelsy's "She would love things to work out with Harry but she has told him he has to prove his love and commitment before it's serious.'
In any event we're giving this relationship 5 weeks before it's on the rocks again, not that we really care one way or another.
What Prince Harry gets is what he wants until he fucks it up…