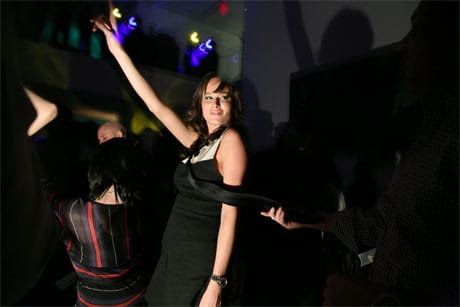 The Armory Show 2009 preview party held at MoMA proved to be a New York borough mixology of sorts. From Williamsburg hipsters adorned in regal mustaches, lumberjack plaid, and Lee cords, Chelsea Gallerists, Downtown cool kids, to the Upper East Siders in classic Jackie-o
Channel and gleaming pearls bouncing off their polished collarbones, the evening was most certainly an affair for the books or at least the checkbooks.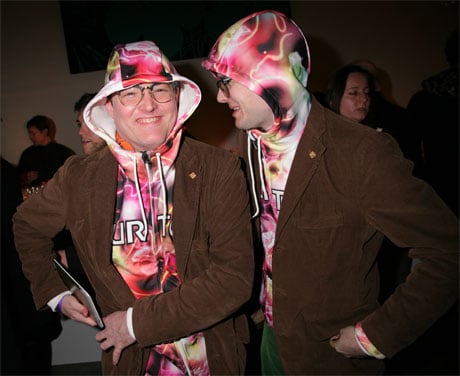 Andrew Andrew (Scallywag loves you guys by the way…) held post at the receiving line, tipping us on the best parties still to come for the art weekend festivities. Four kisses on the cheek later, we b-lined through the dance floor to the absinthe table. Booze certainly ran aplenty, oozing from the parameters.
As blue and green lights bounced from the ceiling and glass and iron backdrop, the Gang Gang Dance experimental sensations pulsated through us. Even the hips of polished pearls and taught ties couldn't help but gyrate a bit.