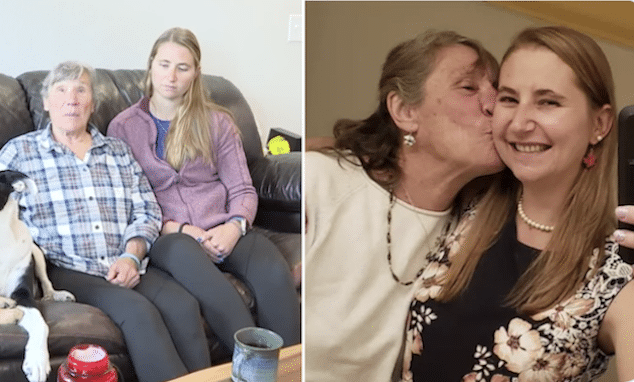 Vicki Ragle, retired

Colorado teacher scammed out of $200K life savings closing home deal in Lakewood after scammers hacked their email conversations with real dealers. 
A retired teacher and her daughter were scammed out of nearly $200,000 in their life savings while buying a house in Colorado after hackers intercepted their email conversation with the real dealers.
Vicki Ragle, 69, was in the process of buying a townhouse in Lakewood for herself and daughter Sarah with her life savings when the scammers tricked her into handing over her the huge sum.
The single mom and middle school teacher of 42 years had been exchanging emails with the lender, realtor and title company, although it's unclear how the hackers were able to intercept these. 
Two days before they were supposed to close, Vicki received an email which purported to be from the title company requesting the $196,662.81 due to close, FOX31 reported. 
She duly paid the sum in full – and only learned about the scam two days later when they when to the title company's office to complete the purchase, where staff told them they hadn't received the cash. 
'All I could think is now I'm homeless and broke'
The FBI have now launched an investigation into the incident in February along with the Colorado Bureau of Investigation and Lakewood Police.
'We went to closing on Friday, everyone was laughing and excited. We signed acres of papers, then the title lady said, 'Let me check your funds," Vicki told KDVR.
'The title lady said, 'Where did you send the funds to?' And I said, 'I sent them to you,' and she said, 'We don't have them."
Told the mom: 'All I could think is now I'm homeless and broke. I'm 69 years old and now I'm broke and homeless.'
In an email to the Ragles two days before the deal was due to close, the scammer posed as the title company and said they'd 'prepared the closing documents'.
'The amount due to close is $198,662.81. Polite reminder, as we require funds to be remitted 48 hours to closing,' the scammers wrote. The Ragles were unperturbed by the messages because of the earlier conversation with the actual staff.
Vicki added: 'We were supposed to close on a Friday, then on Wednesday they told me they needed the funds in 48 hours or it won't happen. I said, 'OK, I will call in an hour and we can do that. They emailed back stating, 'Don't call 'cause I'll be in a closing, but here's the information.
GoFundme page initiated
'At some point the chain of email got hacked. I started getting fraud emails and I didn't realize they were fraud emails.'
After the money was paid, the Ragles even received a reply to 'confirm receipt of the funds'.
Vicki spent 42 years as a middle school teacher and only retired in July. The money for the house was her entire life savings. She had also purchased furniture for the home.
A GoFundMe page has now been started for the Ragles and had raised $25,335 of its $200,000 target to recoup the money by Wednesday evening.
Victoria Detlefs, the friend who launched the page, wrote: 'Recently, Sarah and her retired mother attempted to buy a house where they could reside for the long-term future but were conned out of all of their savings.
'When Sarah and her mother realized what had happened, it was too late to recover their money. Sarah and her mother were heartbroken and additionally lost the house they were hoping to purchase.
Cybercriminals ripping off Americans 
'Despite all of this, Sarah has continued to show up in times of need for others, providing a helping and caring hand.
'I am raising funds in the hopes that Sarah and her mother can 'recover' some of what was lost and in the hopes of showing support for someone who has only supported and cared for others. Anything helps. Thank you for your kindness.'
The Colorado Bureau of Investigation said billions of dollars are lost to such 'business email compromise' scams every year.
Scammers 'take advantage and spoof or fake an email account from interested party in order to get the true bank account changed to one they can control', the CBI said.
The FBI said it received 504 complaints of business email compromise in Colorado last year, costing victims nearly $54 million.