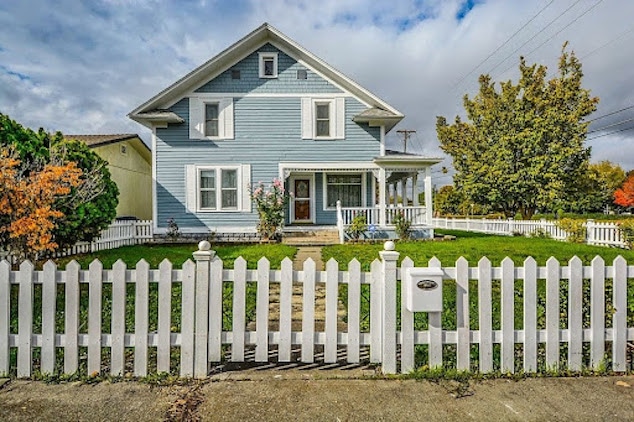 What you need consider when it comes time to finding the perfect first home: Budget, space, location, knowing where to look and whether you can imagine your family living there.
The process of buying your first home is an exciting one and a daunting one. You want to make sure you're making the right decision, and you also want to get into that home as quickly as possible. That's even more important when you have a young family to think about. Maybe you've been renting or living with family before now. Here are the things to consider when the time comes to finally find your perfect first home that's 100% yours.
Stay Within a Predetermined Budget
It's vital that you don't spread yourself too thin when it comes to your finances. You should make sure that you have a budget in place before you start looking for a home. You don't want to end up finding a home that you fall in love with before realizing that you can't really afford to buy it. And don't be tempted to spend more than you can afford to as you'll probably regret that later.
Bigger Doesn't Always Mean Better
One trap you don't want to fall into when finding the right home is thinking that bigger always means better. Sure, you need to make sure that you have the space you need, but big homes can be more costly to manage and heat, and they don't necessarily offer everything you need. If you overlook smaller homes and everything they offer, you might end up overlooking the home that's perfect for you.
Identify the Ideal Location
The thing that often matters more than anything else is the location. Your location will dictate your lifestyle. The neighborhood matters, the local amenities matter and your environment and surroundings matter. So don't become so focused on finding the right home that you overlook the importance of finding the right location in which the home is based.
Know Where to Look
It's important to know where to look as well. You can miss out on all kinds of great deals and ideal homes if you're not searching in the right places. There are lots of great real estate websites that show listings fast and allow you to get in and snap up bargains before anyone else has the chance to even find out about them. So make the most of those resources.
See if You Can Picture Your Family Living There
Before you settle on the home that's right for you, you should ask yourself whether you can really picture your family living there and living a happy life in the home. If you can see what it will look like when you live there, that should tell you that you've found the place that's right for you and your family.
Finding the ideal first home for yourself and your young family can be a challenge. It's also one of the biggest decisions you've probably ever had to make. That's why it's so important to consider the options carefully and come to an informed decision. And don't forget to take into account the ideas above.