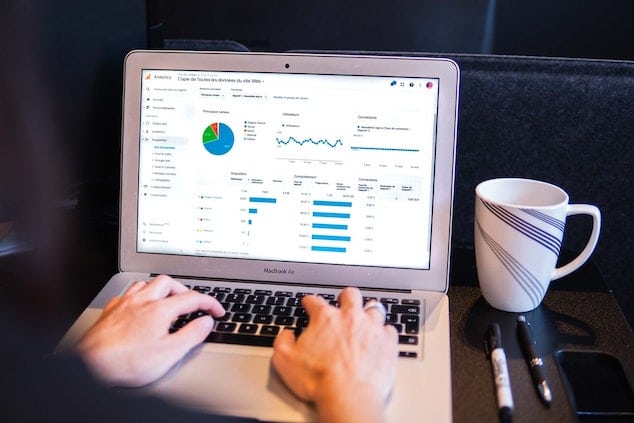 Benefits to taking paid surveys online: extra cash, gift rewards, help shape future products, new knowledge, new friends & connections online. 
Are you searching for a way to earn side money? You might want to consider taking paid surveys. It might not necessarily make you rich, but there are surprising benefits that often make it worthwhile for new users. 
Paid surveys can help users make extra money, learn about new products, and even get free stuff! They are a great way to make some extra cash on the side, and they are convenient.
There are many benefits to taking paid surveys online. This blog post will discuss the unique way how taking online surveys may benefit users. 
Get paid for your opinion – who doesn't love it?
You are free to select surveys you want to take. Taking surveys is a trusted way to influence brands by sharing what you think and do.
The more surveys you complete, the more points you earn – and the more chances you have to receive great rewards. 
Survey Junkie one of the largest and most popular platform for example is a user-friendly platform that makes it fun for anyone to make money by taking trusted surveys.
You choose what, when, and how you share, providing your value to suit your schedule and earning expectations.
Get rewarded with gift cards and cash!
Taking surveys and sharing online browsing activities are ways members participate and earn rewards. 
By taking surveys, you get points. The amount of points depends on the survey. Whenever you have 500 points, you can redeem them for cash or gift cards. Members can cash out at $5, which is the industry's lowest redemption threshold.
You can also get eGift cards for Amazon, Target, Starbucks, etc.
Influence the products and services of the future –your opinion matters!
As a member, you have the opportunity to influence the products and services of tomorrow. Brands want to hear from real people like you about what you think and do every day. They use this information to improve their products and services.
Survey Junkie, which is one of the largest outlets has over 20 million members. According to its website, over 100,000 surveys are completed each day – giving new members opportunities to find programs that best reflect their interests and preferences. 
New members are required to complete their profile in various item categories, to assess matching opportunities. 
It's completely free to join – no hidden fees!
Joining online surveys is often is sign up free. Any outlet that ask for upfront fees is one you need to run away from.
To get started, you need an email address and password. Once you're signed up, users can begin to receive surveys directly to their inbox according to their profile!
It makes it more interesting for you to complete the surveys as you receive what suits you best. It also takes you less time to complete the surveys as the platform has already recognized your interests and suggests only matching surveys.
Meet new people and make friends online!
You can also make friends online while taking paid surveys. Online surveys often share a vibrant participatory community of like-minded people who want to share their experiences and learnings with you.
You can find many survey takers just like yourself, and you can even connect with them outside of the platform. It is an excellent way to get advice and tips from others doing the same thing as you.
Many groups on social media are dedicated to taking surveys.
New users can easily chat with other members and ask questions about taking surveys. The community is friendly and willing to help each other out.
Online Surveys as a trusted platform
The approach of online surveys is transparent, safe, and fair. Brands already make decisions using data about consumers when creating or improving products and services; they make participating well worth your while.
Besides, it is safe and secure to get registered as sensitive information — such as passwords, payment methods, and social security numbers are never collected.
Discover and learn something new
By taking paid surveys one can discover new brands and learn about various topics.
You can use this information in many aspects of your life, such as making purchasing decisions, voting, or even just in casual conversation.
It will be a good benefit for you as you can use this platform to learn more about the products and services available in the market. You will also enlarge your knowledge to be eligible for taking more surveys and earning more money.
Ready to join?
Paid surveys are a great way to make some extra money, but they offer many other benefits. They can help you learn more about your favorite products and services, give you insights into how consumers think, and even help improve your skills, but don't necessarily expect to become rich overnight. 
If you're looking for a fun, comfortable way to make extra cash or learn more about the latest trends, paid surveys are definitely worth considering.