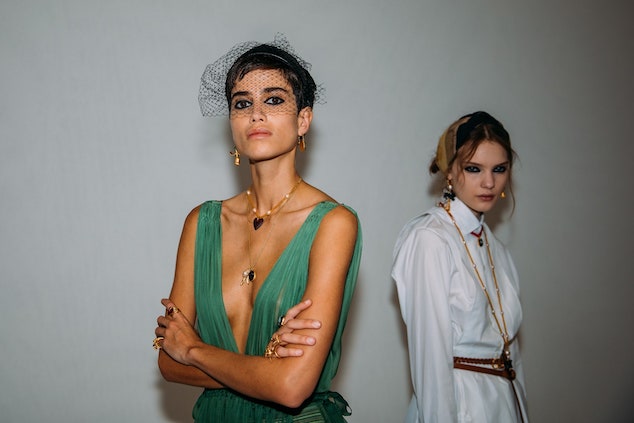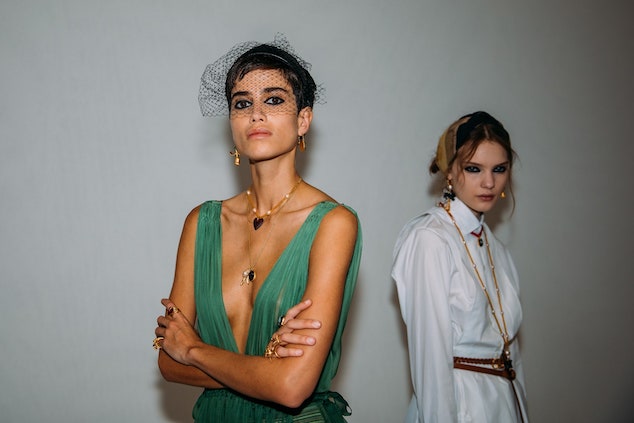 10 Jewelry Trends That Might Interest You: Whether simple, classy, chunky, sophisticated or peppy, here are fun & elegant designs for 2021.
Clothing trends come and go, but when it comes to jewelry, the trend is usually evergreen – but only if you invest in the right kind of jewels!
No matter what your fashion style is – whether you like to keep it simple, classy, chunky, or peppy – there are endless options for jewelry to satisfy all your needs. Even a simple outfit can look glamorous and trendy with the right placement of elegant jewels. You can find more from the promise rings collection.
The popular jewelry trends of 2021 bring along sophisticated and elegant designs. To explore this latest range of tempting jewels, scroll down the page!
Trend 1: Statement Neck Pieces
We all know how graceful and charming those big and chunky necklaces look. They are a great piece of jewelry because they add an edge to your personality with attractive, abstract yet elegant designs. Moreover, they are the weapon of choice for revealing your bold side.
While the length, thickness, and overall style will depend on your preference and unique style, statement necklaces are bright and appealing to nearly every fashionista! These eye-grabbing pieces come adorned with pieces of shimmery stones to glam up your look.
You can wear such jewels with solid dresses, plain collared shirts, and even workwear to make a head-turning statement.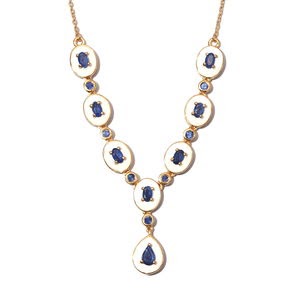 Trend 2: Tanzanite Jewelry
Sparkly, shiny, and attractive tanzanite jewelry featuring fancy beads and lustrous zircon makes for an effortless fashion trend! 
Whether you like a sleek and delicate piece of jewel fitted in the form of a pendant or prefer to maintain a versatile look with stunning pieces of substantial jewels, you have it all here! Tanzanite jewelry is a must-have, especially for those who like to carry a cultured and urbane style.
You can find hypoallergenic earrings or a simple dainty ring that features tanzanite and pair it with other silver pieces to take your ensemble to another level almost instantly. Perfect for every occasion and outfit, the tanzanite trend is here to stay!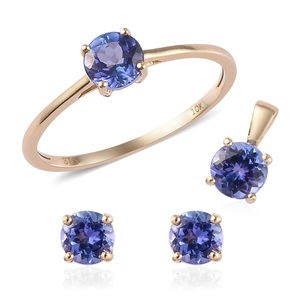 Trend 3: Shungite Jewelry
What could be better than jewelry that not just takes your style to another level but also surrounds you with a positive aura of energy and purification? Well, shungite is a modern-looking blackish rock that is associated with clearing your mind and protecting your body to induce productivity and banish negativity.
Beaded shungite jewelry comes in various shapes as well, which gives you ample choices to mix and match with your outfits throughout 2021. A lovely shungite bracelet can complement a contemporary look and can be layered with a dress watch, too.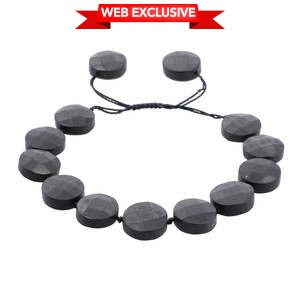 Trend 4: High-End Chokers
Gone are the days when chokers were plain and bland; with the new trends coming up, the chokers have turned their ways to metals like silver, copper, and gold that overpowers any other jewelry trends.
Neck chokers these days are carved with a delicate and humble design that highlights the soft and smooth angles of your neck. Team up a choker charm necklace with some sterling silver chains and your favorite plunging tee to make a definitive yet minimal fashion statement.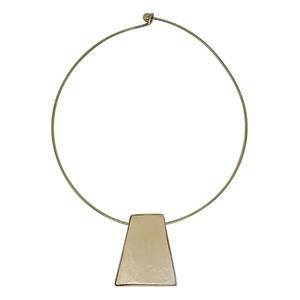 Trend 5. Delightful Pendants
If you prefer something effortless and feminine, a single-string studded pendant makes for an excellent choice! Pick a stylish and lightweight pendant attached to a long, gleaming chain to enhance your neckline and collar bone with a hint of distinction and grace.
The best part about pendants is that you can wear a new one each day and customize your chains to match your vibe for the day. Opt for a timeless and versatile design so you can club it with any look you like.
Trend 6. Beaded Layers
Beaded jewelry has always been fun to experiment with, and why not? It never lets you down, after all!
No matter what look you want to adorn, with the rightly selected beaded jewels, you can accomplish any look you want! Colorful single, double, or triple-layered necklaces with matching bracelets can offer an unforgettable touch to your getup.
Trend 7: Twinkling Earrings
Sparkling, glassy, and twinkling earrings are back again to win over the hearts of fashion divas! Replacing the bland oxidized silver and patterned gold plated earrings, these fresh, sophisticated, and impactful bright, bold pieces of hoops, danglers, and studs are ready to steal the limelight. Pair them with anything you like, from a dress to a gown or a pair of denim!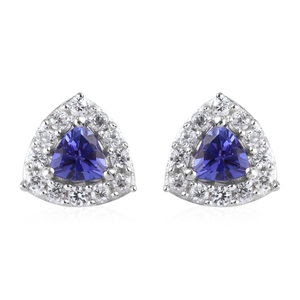 Trend 8: Cocktail Rings
You don't always need to drown yourself in necklaces, bracelets, rings, and earrings; at the same time, sometimes even a single yet striking piece of a single jewel is enough to elevate your entire look.
Cocktail rings are extravagant; they are prominent and eye-catching. A staple piece in your jewelry haul, they come in bold colors and add some vibrancy to a classic black dress or a formal suit.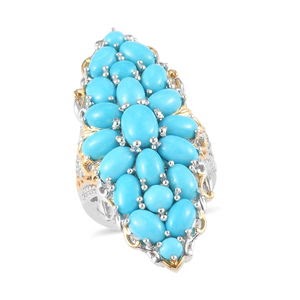 Trend 9: Asymmetric Earrings
Symmetry is always embraced, but at times asymmetry can turn the table around. If you have always worn an aesthetic pair of matching earrings, try out asymmetric or single earrings to add a touch of the modern trend to your style. These trendy asymmetric earrings are available in a vast range, starting from a string of pearls to galactic designs.
Trend 10: Timeless Pearls
Pearls are the true example of class and poise; they are refreshing, modern, and time-defying. That's why every woman should include an impressive range of rings, earrings, and pearly stings in her astounding collection of jewels.
Jewelry pieces like pearl drop pendants, earrings, and pearly white bracelets are commonly seen on popular jewelry shows on TV.
A pearl choker can add some glamour to your eveningwear, especially an off-shoulder black dress that flaunts your collar bone. On the other hand, a chunky pearl bracelet with a matching charm is a luxe piece of jewelry that can be worn with almost anything!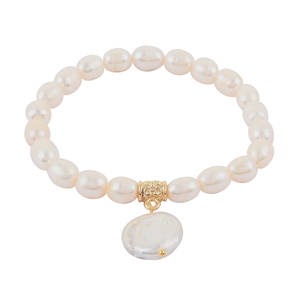 To Conclude
Now that you know which are the latest jewelry trends to check out for, it's time to begin your hunt for persuasive and wishful jewelry. Remember that everyone's taste in jewelry is different, so no matter what the trend is, keep your personal preferences at the forefront.