Indian Clothes: The Appeal of Fashion Designs that Work on any outfit. Matching tradition, culture, style, versatility, color and mixing for a versatile look. 
A trip to India or the Indian community will give you a lifetime opportunity to experience a civilization that has been existing for centuries to date. With over 1 billion people, every city, state, and region have their own distinct culture, tradition, food, and religion, making India one of the most diverse countries on the Earth. 
Despite the apparent cultural and social diversity, Indians tend to have a common ground regarding dressing style and fashion. 
Now, let's consider some factors that make Indian clothes a perfect match for any outfit of your choice.
    *

Style



When it comes to style, India is home to different fashion designs. From the material to the design, Indian outfits remain remarkable. Indian clothing styles are flexible, which makes their attires unique. You can rock Indian wear from Nihal fashions on any outfit of your choice, whether it is Caribbean, American, Europe, or Africa, Indian style easily blends with other cultural outfits. You can adopt Indian style to traditional African material such as Ankara and Linen clothes and still maintain an excellent outlook.
    *

Colorful 



Irrespective of the fabric color, Indian clothes always have a stunning colorful look that makes them irresistible. Imagine yourself wearing a red or dark blue Bandhgala suit on a blue pants trouser with black brooks cover shoe or Turban made from cloth winding with a western suit? Magical, isn't it?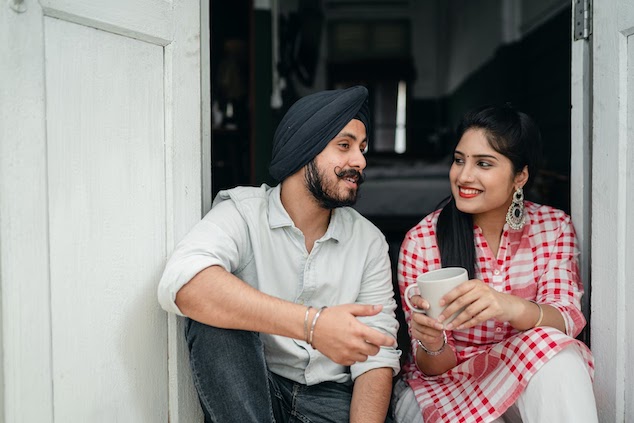 *

Versatility



Indian women have been wearing a sari for generations as far back as 600 B.C to date, and no doubt it has remained the focal point when it comes to Indian female wear. The Unique thing about the sari is the versatility as it comes in different costumes like chiffon, georgette, and satin brass. 
Moreso, there has been a paradigm shift on how to drape sari with other outfits among the younger generation. Unlike the traditional pattern, it is common to see young Indian ladies mix sari with jeans or with pant material for formal and informal occasions.
    *

It blends easily with anyone's fashion taste



Irrespective of your fashion taste, tall or short, slim or chubby, you will find an Indian outfit that can suit your taste. Indian wears are diverse to the extent of meeting anyone's fashion taste and dressing pattern. For instance, if your fashion taste as a lady is to dress corporate due to your job requirements, you can still put on your black pant trousers, blazers suit with a touch of free-flowing sari to add more glamour. 
Despite the encroachment of western civilization on the Indian way of life, especially the mode of dressing, Indian clothes have continued to blend with time. 
India clothes are versatile, colorful, come in beautiful styles and blend easily with other culture it comes in contact with. So, if you have been thinking of wearing a full-blown Indian outfit or mix it with your indigenous wears, the floor is open. Mixing Indian clothes with any other cultural attire for any occasion, either formal or informal, does not diminish your fashion standards. Instead, it enhances your outlook anytime, any day.