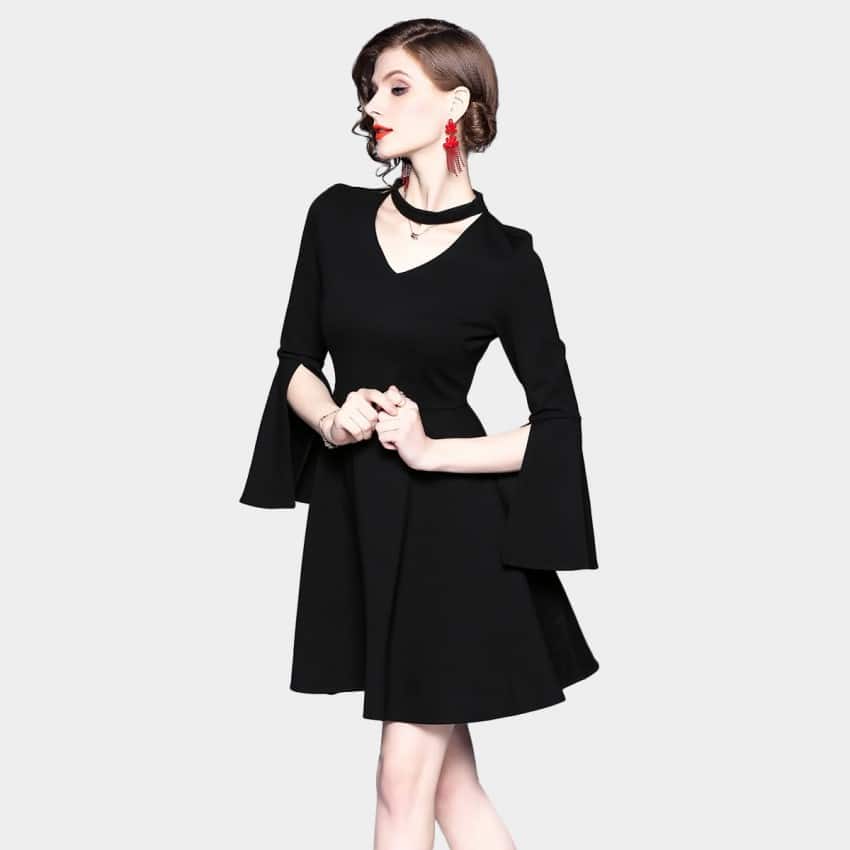 Looking great in a little black dress: How to accessorize for the right look, from the right pair of heels, necklace and jewelry and other must have's. 
Coco Chanel created a fashion revolution when she first introduced the Little Black Dress. Now, it's a popular garment worn by women of all ages, races, and social backgrounds. Once labeled a classy and elegant piece of clothing, a little black dress can now suit all lifestyles and fashion trends.
You'll often see the Royal Family members wearing black dresses down to their knees, paired with tasteful accessories. At the same time, you'll easily find a young girl wearing a little black dress to a party or even a skater park! There are no limits to how one can style and accessorize a little black dress. Here are some tricks you can use to look great in yours!
Find a dress with fun details.
If you're not a big fan of accessories, but you still want to spice up your look, find a little black dress with fun details. Designers are making dresses with fringe and sequin details, long sleeves, and open backs. It's up to you if you want to make your outfit business casual or not. Have some fun with it!
Wear a pair of heels.
An elegant pair of black heels will elongate your legs and look good with anything. If you opted for a classic little black dress and find the overall look boring, add some spice to it with an interesting pair of stilettos. Choose a color other than black to match your accessories. Go for a pointed toe to make your legs even longer.
Add statement jewelry.
Jewelry provides a fantastic way to add some bling to your outfit. If you want to draw attention to your face, wear some long dangling earrings and an elegant necklace. A little black dress is a statement on its own! Add some pearls for a classy and feminine look. There's really no limit to what you can do with jewelry. But then, remember: less is more!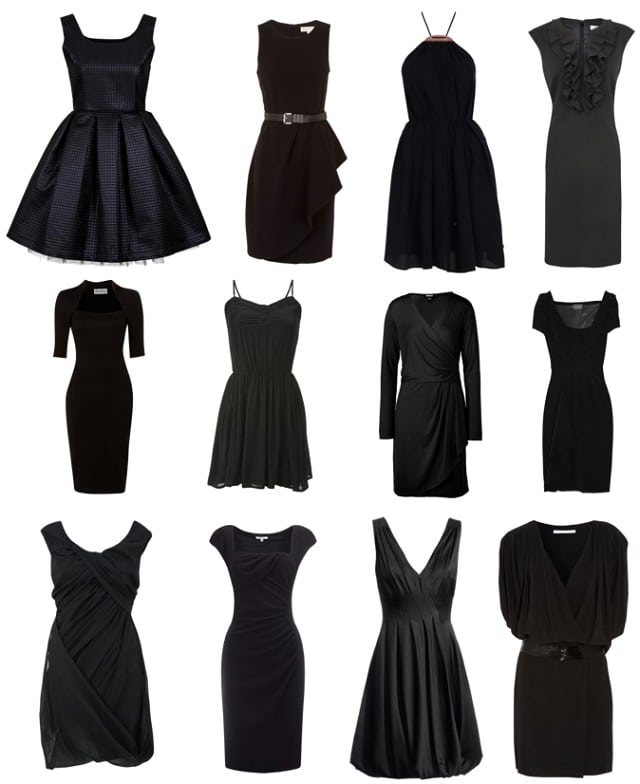 Wear shapewear to synch your waist.
This tip is especially useful if you're wearing a slim-fit dress. Shapewear will give you a slimmer figure and synch your waist. What's more feminine than that? The best part is, you don't have to worry about getting bloated from eating or drinking; the shapewear will take care of that! If the length of your dress allows for it, you can find slimming underwear with shorts, which will also make your thighs look thinner. Finally, wear a pair of slimming tights to elongate your legs further and pull the look together. Check out Confidence Body Wear.
Wear black tights in winter.
Don't worry about freezing in your little black dress in winter. Just wear a pair of black tights! Black looks great with black, and this case is no exception. Just remember to wear black shoes, too, as light colors might look a little awkward and make the wrong statement.