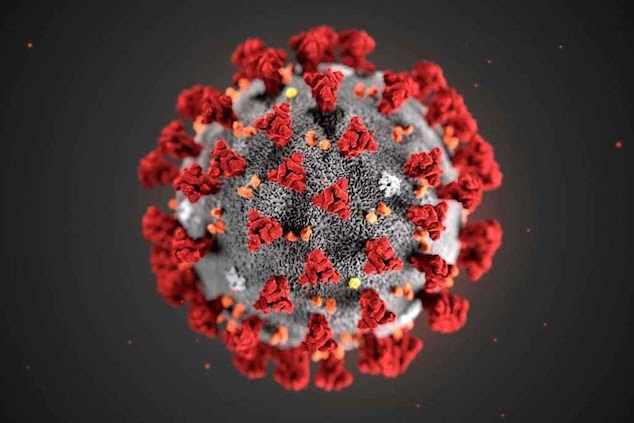 Pingpong? Table sports & boards games surge as favorite pastime during coronavirus spread. Bonding and getting through a world pandemic.
In case you have somehow missed it, we are in the middle of a global pandemic. The disease known as Covid-19 has taken over the media and indeed, our lives. Many of us find ourselves in lock down. Unable to travel the world or in some cases even leave our homes. Many of us are working from home and it seems like this issue may be an ongoing concern for the next few months.
Due to all this time at home, many of us find ourselves with extra time on our hands. We aren't commuting to work, attending events and most businesses are closed until further notice. Meaning that our time must be spent indoors. Sure we can watch TV and play video games. Though sooner or later, this grows stale. Eventually, we need to look away from our respective screens and seek activities with more substance.
Well, it seems that many others across the globe share this view and are opting for an active way to invest their new found time. Through google trends, it has become clear that many are purchasing game tables to help pass the time. This includes ping pong tables, pool tables and Foosball tables. Along with other indoor games such as board games and dart boards have seen a massive spike in popularity.
Demand Spikes up
Google trends show that Ping pong tables have seen a 350% increase in searches on the platform with a 220% increase for miniature versions. Whilst Foosball tables have seen a 150% increase. Air hockey tables have seen a slight increase of 20%. 
Dart boards have seen a 110% rise with a 250% rise for electronic versions. Though board games have seen the most drastic rise in popularity. Board game searches have soared by a staggering 1950% with a 650% rise specifically for drinking board games.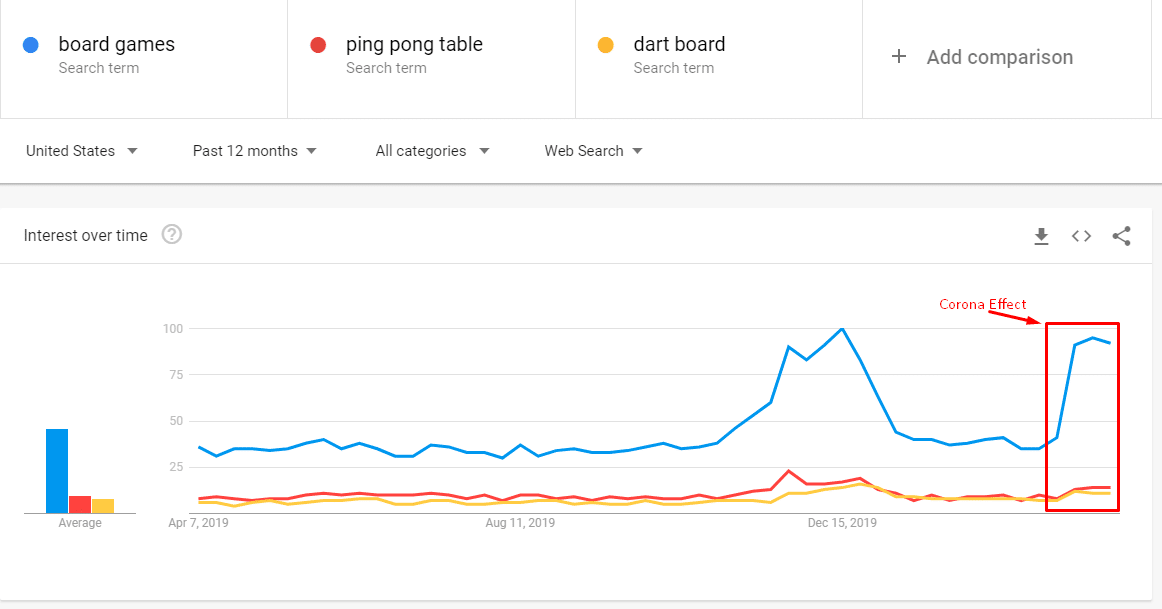 Reasons
Through this information, it seems that table based games are more important than ever. These games are allowing individuals who are spending most of their time at home to remain focused mentally. Plus giving people a way of staying fit and active aside from the one daily form of exercise that most governments are allowing.
Plus, through these games, it is allowing families, couples and roommates to keep relationships strong in testing times. Through the ability to play fun games and have a competitive outlet. Many households are ensuring through table top games that there is no tension within homes. It can be difficult experiencing the same company for an extended period of time. Though through fun activities to break up this time. It's easing the stress of the situation.
Another person that believes that tabletop games are changing the general outlook on the current pandemic is Kevin James from Pingpongbros.com. He runs a popular website dedicated to indoor games and board game reviews.
We had a chance to talk to him and get their thoughts on the new found popularity of tabletop games. Here's what he had to say:
'Since Feb end, we are experiencing a huge influx of orders, especially for Ping Pong tables, Electronic Dart Boards, and Board games. It has come to the point that we have over 500 backlog orders, and we're struggling to keep up with the deliveries. On an average day, we used to sell 2 to 3 ping pong tables typically, but over the past couple of weeks, we're averaging over 10. The same goes for board games with the most in-demand game being – Codenames.'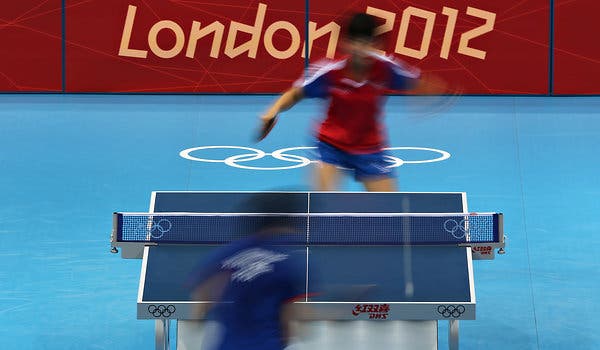 It comes as a no surprise
The surge in popularity of these types of games comes as little surprise. With our routines being drastically changed and boredom being one of the biggest issues to tackle in our lives. The fact that people are branching out to try new hobbies and games is actually quite predictable.
Supply-Chain Problem
However, it's not all rosy for the suppliers. As most of these games are manufactured in China and Asian countries, the suppliers are struggling to fulfill the orders. Meaning that those aiming to bring new fun activities into their homes will have quite a long wait ahead of them. The wait is estimated to be a few months at least.
So if you are still looking at a screen now and wondering how to break the monotony within this time of stress. Then it may be time to consider taking up a new hobby. So what could be better than investing in a new table top game for your home? What are you waiting for?
That's our views on the surge in popularity of tabletop games. What table top games have you been playing to beat the boredom? Do you think that their popularity will continue even after the effects of the Covid-19 virus? What is your favourite table top game of all time? Let us know in the comments. As always, thanks for reading!