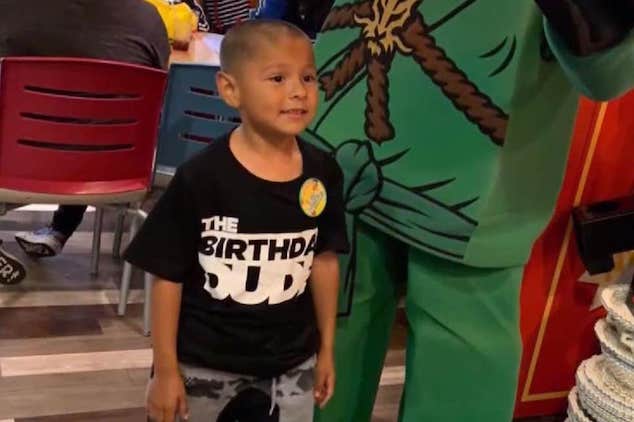 Stephen Romero six year old boy one of three victims killed at the Gilroy Garlic Festival shooting- also killed is gunman as cops seek accomplice. 15 left wounded.
A gunman has been killed after firing upon revelers at  California's Gilroy Garlic Festival. The man dressed in combat fatigues according to Gilroy police left three dead including a six year old boy. At least 15 people were wounded. 
The child – since identified as Stephen Romero was killed when a man described by witnesses as white and aged between 20 and 35 opened gunfire at Christmas Hill Park in Gilroy, outside Santa Cruz, at around 5.45pm Sunday as the annual festival was finishing up its third and final day.
Police during a press conference revealed the gunman using a semi-automatic rifle during the mass shooting.
Stephen's mother was among the 15 wounded after being shot in the hand and stomach and had to be taken to hospital, family members told KRON 4.
Gilroy Police said the suspected shooter was shot dead at the scene by their officers, but that a manhunt is underway for an accomplice.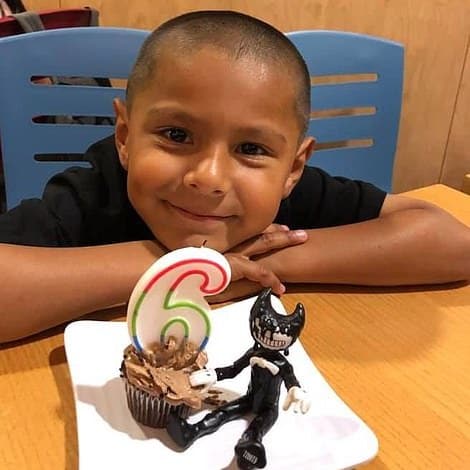 Six year old boy Stephen Romero shot dead: 'That's not fair' says grandmother:
Stephen's father shared photos of his boy on social media, posting: 'If anyone has info on the shooting of Gilroy garlic festival get at me he killed my son.'
Other family members shared photos of the boy celebrating his sixth birthday.
Stephen's other grandmother, who was not at the festival, told KRON: 'There are no words to describe [it]. Because he was such a happy kid, you know. I don't think it's fair.'  
Footage from the Gilroy Garlic Festival shooting shows festival-goers rushing to find cover as shots are heard. At least 3 are dead and 15 are injured. [Warning: disturbing content] https://t.co/lV3Pq28TzM pic.twitter.com/cTnbjfH9gf

— Los Angeles Times (@latimes) July 29, 2019
#BREAKING UPDATE: Ambulance crews were told 11 people down in a reported shooting at the Gilroy Garlic Festival. https://t.co/ufzR4VllUL pic.twitter.com/giApm5t2bX

— Stephen Ellison (@sj_ellison) July 29, 2019
Police confirm they shot and killed the suspect in a shooting at the Gilroy Garlic Festival in Northern California that left multiple people injured and at least three dead (link: https://t.co/z7oHcSmgf2) https://t.co/Sbfj0HoxEY pic.twitter.com/ffQCYZyDh6

— ดีงามพระราม8 (@abbear111) July 29, 2019
Gilroy Garlic Festival Gunman: 'He was very quiet, very deliberate'.
The two suspects are believed to have entered the festival via a creek on the north side, where they used a tool to cut through a fence in order to avoid strict security at official entrances. 
The police chief confirmed that there were four known fatalities – the three victims and the shooter – and 15 confirmed injuries.
Several witnesses reported hearing popping noises and then seeing a white male in his 30s wearing military fatigues 'indiscriminately' firing at the crowd with bullets from a semi-automatic weapon for several minutes. 
Candice Marquez, 51, a honey vendor at the festival, said she was just 10 feet from the shooter when he opened fire, and saw him reload a clip of ammunition.
She told Fox News that he was a white man, aged between 20 and 35, and that he seemed very calm and didn't say anything during his attack.
Candice said he was wearing a green vest and khaki pants, was 'very quiet' and didn't call attention to himself before he started spraying the crowd with bullets at random. 
She described the shooter's actions as 'very deliberate' but said he didn't seem to be targeting anyone.
Another festival worker told NBC Bay Area: 'He was walking like a police officer. Like he wanted to get stuff done.'  
"He was ready to do some damage." Witness describes Gilroy Garlic Festival mass shooting. https://t.co/EqbCH3kl7g pic.twitter.com/r0WmtjMjoS

— NBC Bay Area (@nbcbayarea) July 29, 2019
Witness heard saying: 'Who'd shoot up a garlic festival?'
Multiple videos posted on social media show panicked attendees fleeing the park as gunshots ring out in the background. 
'What's going on?' a woman can be heard asking in a clip. 'Who'd shoot up a garlic festival?'
One video shows two bloodied victims lying on the ground, while another showed victims being treated inside a trailer.  
One witness told NBC Bay Area he was headed out of the event when he felt a bullet whiz by his head and saw everyone running behind him. 
A woman told the outlet she heard popping noises and then turned around to see a man who appeared to be reloading a semi-automatic weapon. 
Another witness said the shooting took place between food tents and from a child's play area. 
'We were just leaving and we saw a guy with a bandana wrapped around his leg because he got shot,' Evenny Reyes, 13, told the San Jose Mercury News. 
'There was a little kid hurt on the ground. People were throwing tables and cutting fences to get out.'
Gilroy Garlic Festival Shooting: Band describes gunshots ring out while they were on stage https://t.co/TYErOToqJA pic.twitter.com/TEhZ4VCuvp

— ABC13 Houston (@abc13houston) July 29, 2019
Gilroy Garlic Festival shooter: 'Because I'm really angry.' 
The band Tin Man was just starting an encore when shots rang out. Singer Jack van Breen said he saw a man wearing a green shirt and grayish handkerchief around his neck fire into the food area with what looked like an assault rifle.
Van Breen and other members of the band dove under the stage. Van Breen says he heard someone shout: 'Why are you doing this?'
The gunman reportedly replied: 'Because I'm really angry.'
His bandmate Vlad Malinovsky from Walnut Creek, California, said he heard a lot of shots and then it stopped. 
Later, law enforcement came by and told the band members and others hiding with them to come out with their hands up.
At the press conference, Gilroy Mayor Roland Velasco said 'the situation is still fluid, active'. 
'I want to express my extreme shock and sadness over what has happened today. I would ask for the thoughts and prayers of the community. We plan on being out here all night,' Velasco said. 
Police Chief Smithee said: 'It's just incredibly sad and disheartening that at an event that does so much good the community had to suffer from a tragedy like this.' 
Officials asked anyone who saw anything during the shooting to call 408-846-0583. 
The three-day event is officially recognized by Guinness World Records as the World's Largest Garlic Festival, attracting thousands of visitors each summer. 
The festival is considered a 'gun free zone', and attendees say they were searched thoroughly before entering the park. 
Officials have yet to say what may have motivated the shooting as America reels in yet another indiscriminate mass shooting on its doorstep.