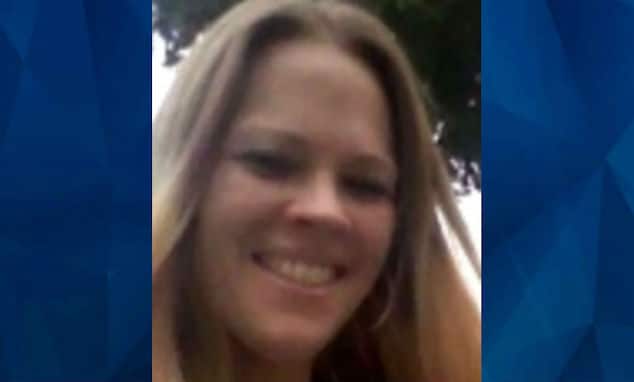 Heather Anne Lacey: Florida woman missing since 2013 found dead in freezer delivered to scrap business after another person was found dead at a Hollywood residence. 
The owner of a scrap metal business in Florida has told of finding opened a dead body inside a recently delivered freezer.
Lilian Argueta of Margate said she'd just taken delivery of a new freezer at a scrap business she owns with her husband, Pedro Rodriguez only for the couple to discover what they initially thought was a dummy was in fact a real body.
'It thought it was a witch, or a mannequin,' Argueta told via the Sun Sentinel. 'I thought, 'It can't be a person.' But there was a bad odor.'
Of disconcert the body- that of a woman was reportedly found with her hands up against the freezer door, perhaps as if she were trying to push it open.
Authorities identified the body as Heather Anne Lacey, who disappeared in 2013 at the age of 35. According to reports, Lacey's family had long suspected that something terrible had happened to her. A bright, divorced mother of two, Lacey had slipped into drug abuse after enduring a difficult Caesarean section birth, and reportedly sometimes worked as a prostitute.
'She was a very smart girl and had a lot going for her and unfortunately, her downfall was getting into drugs, doing drugs and being addicted,' Lacey's mother Patti Palumbo said in an interview with the Sun Sentinel. 'It put her in a cycle that led us here.'
How did the body of Heather Anne Lacey end up inside a freezer at a Margate scrap yard? Heather had been missing nearly six years before her remains were found. @HollywoodFLPD https://t.co/eo4HMknn1h

Photo: The Lacey sisters in 2011: Amber, Michelle and Heather. pic.twitter.com/Apmufdk3KS

— Linda Trischitta (@LindaTrischitta) May 13, 2019
How did Heather Anne Lacey end up in freezer? 
According to the Sentinel, the freezer came from a home in Hollywood, where firefighters responded to a call about a foul odor in February. There, they found the body of 36-year-old Jonathan Escarzaga, who had vanished the week before.
Escarzaga's cause of death remains unknown, as do any ties he might have had to Lacey. An autopsy conducted by the Broward County Medical Examiner on Escarzaga, a freelance airplane mechanic, did not find any evidence of recent drug use or injury.
Following the discovery of the body, the building manager in Hollywood reportedly arranged to have the appliances in the unit removed, and it eventually made its way to Argueta's business — but not until a month after Escarzaga's body was found. During that time, it does not appear that anyone opened the freezer, while Argueta and her husband noted that the freezer wasn't locked when they received it.
Questions continue to surround Lacey's death, with authorities having few details to go on.
Though they are trying to forget, Lilian Argueta and her store mechanic, Steven Calcano said they still ponder the life of the woman inside the freezer.
'Every once in a while I think, 'Why would this happen, and how would it happen?'' said Calcano.