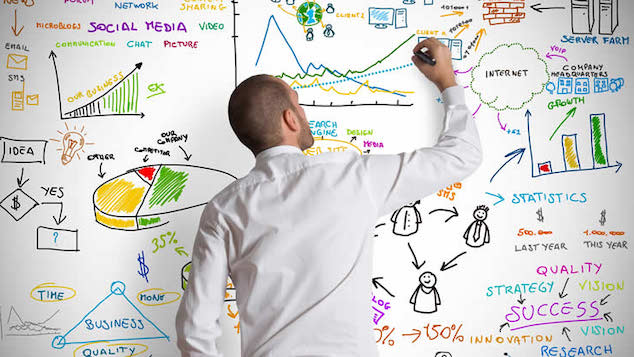 Competitive Analysis Tools for E-Commerce Stores: How marketers are harnessing the ever expanding market of dollars spent online going forward. 
In an e-commerce industry poised for more growth ahead, there's an opportunity for brands with exciting concepts and a pleasing shopping experience to offer customers. However, while more dollars spent online (forecasts cite over $4.8 trillion by 2021) certainly means more eating for the giants – what about the innumerable startup entrepreneurs trying to establish their own businesses?
Make no mistake about it: additional revenue is up for grabs. However, the e-commerce stores that flourish with the industry's inevitable growth will be the ones that can gain competitive advantages of existing and future peers.
To do this, they need to understand the similarities, differences, and gaps between their business and the ones they're up against.
What Is a Competitive Analysis Tool?
These days, discussion about competitive analysis tools quickly turns into a roundup of SEO tools. However, per Alexa, a competitive analysis tool can be anything a company uses to identify competitors and evaluate their strategies. If a plan, method, app, etc., helps a company define their competitive marketing plan, then it's fair to say it's a competitive analysis tool – potentially, one of their greatest weapons.
Here are five types of competitive analysis tools that address different e-commerce business areas:
Start with What's Free and Available
There are plenty of valuable paid competitive monitoring tools that you'll probably end up using. But when first evaluating your business adversaries, you may as well get your feet wet with what's convenient and free. If you used one of the best e-commerce website builders like Shopify, WooCommerce or Magento to build your store, then you can get started with the free apps right on your respective platform.
Additionally, e-commerce stores can't overlook simple and useful tools like Google Alerts and Social Mention, both of which track brand mentions and keyword monitoring across social and content networks. And as good as Google's standard search engine is at serving accurate results, Google's Advanced Search exists to provide for more precise search results, especially on long-tail queries, down to the specific geography, last updated, where the search terms appear on the page, and more. If you're searching for competitor info, Advanced Search will save a lot of time.
Price Comparison Tools
Let's face it, in some industries and niches (especially drop shipping), it's all about price. However, manually finding and aggregating every product and price of your competitors' offerings is arduous, to say the least. Must-have characteristics of any price-comparison tool include automation features like regular price and stock monitoring, alerts, reporting, across any geographic market. And to increase adoption on your side, price comparison tools should also come with custom APIs to fit your workflow. Three tools that check off all the boxes are Pricefy, Prisync and Price2Spy. You'll want to get a feel for each tool before committing, but each should streamline price comparisons once you've loaded the initial product data you want to track.
All-in-One SEO Tools
There's far more to being successful in e-commerce than SEO, but good organic rankings definitely won't hurt a store's traffic. In some industries and niches where brand experience isn't as important to customers, soaring in the search engine rankings page results (SERPs) is a game-changer. So while it may seem that your store only needs a keyword tool, don't overlook how a full suite of SEO tools can improve your website's health. This is because keyword rankings are only indicators of a site's SEO performance. They don't provide the reasons why.
Tools like SEMRush, Mangools, SEO PowerSuite, and MozPro are among a long list of powerful SEO tools. These tools vary in their strengths, but in general will generate keyword ideas and search volumes, show competitor ranking and keyword ranking difficulty, estimate keyword bids for PPC, monitor backlinks and more. Most of these tools offer free trials, so take some time to try each out. A tool that provides value and that you like using is worth spending the time to find.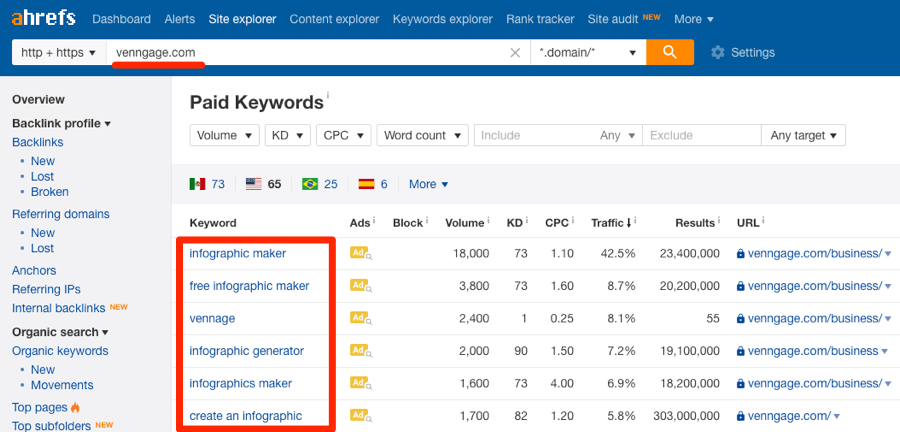 Backlink-Specific SEO Tools
All the tools above offer some insight into a company's and their competitors' backlinks. But there are a few tools that specialize in backlinks that deserve special recognition. Because according to Brian Dean and several other SEO elites, backlinks carry significant weight in Google's ranking algorithm. Tools like Ahrefs, Majestic, and SEO Spyglass stand out when it comes to giving detailed link profiles for companies and their competitors.
A key aspect behind the effectiveness of these tools is frequent crawling, ensuring store owners get the most updated link changes. These tools won't only illustrate how a link profile is faring, but it'll also provide intel for companies to find relevant link prospects. Majestic goes a step further by giving a detailed overview of competitor backlinks along with the anchor text that links them.
Linkio
Monitoring your backlinks is important but so is getting insights.
Linkio gives you: Ideal anchor text ratios for your keyword and what anchor text to build next. Linkio is designed to give SEOs the right anchor text to build next, by using insightful data to help you make better-informed decisions. The SEO tool is flexible, automated and remarkably easy to use.
Linkio works by helping webmasters figure out what anchor text to build by analyzing a site's existing backlink data.
General Tools
A lot of factors contribute to a site's success or failure, and it's nice having a straightforward way to analyze top-level metrics. Tools like Alexa outline the overall popularity of a website with its Alexa Rank, in addition to traffic share by country and engagement metrics like bounce rate, time on site, top keywords, and more. Alexa is a handy tool for a simple daily snapshot of how your site and your competitors' sites are doing. Alexa's powerful database also makes it a helpful tool for content strategists by helping them find ideas that can attract targeted traffic, and for digital marketers in giving them competitor benchmarks and insights into various website aspects.
SimilarWeb is another valuable tool to learn about a website's audience and traffic by breaking down audiences into specific demographics and showing its top traffic sources. But it does much more than that, allowing brands to find trends, understand customer intent better and uncover competitors' analytics and campaign strategies. Then there's SimplyMeasured, a recent Sprout Social acquisition, that provides 35 different reports detailing just about everything one would want to know about a website.
Other tools worth exploring include Kompyte and Campaign Watch. Komptye monitors competitor websites for changes to products, layouts, and their digital marketing campaigns, keeping you abreast through alerts, reporting and recommended insights. Campaign Watch takes competitive intelligence a step further with a comprehensive dashboard that provides an updated timeline about competitor performance across landing pages, PPC, keywords and the overall conversion funnel while also giving insights into why.
When researching various tools to arm your competitor analysis efforts, it's important to understand that while several tools offer overlapping features, they don't all do it to the same level of quality. This is why it's best to choose a few tools with a specialty you desire. Together, you'll have all the intel you need to sniff out what your competitors are up to and devise a strategy to top it.