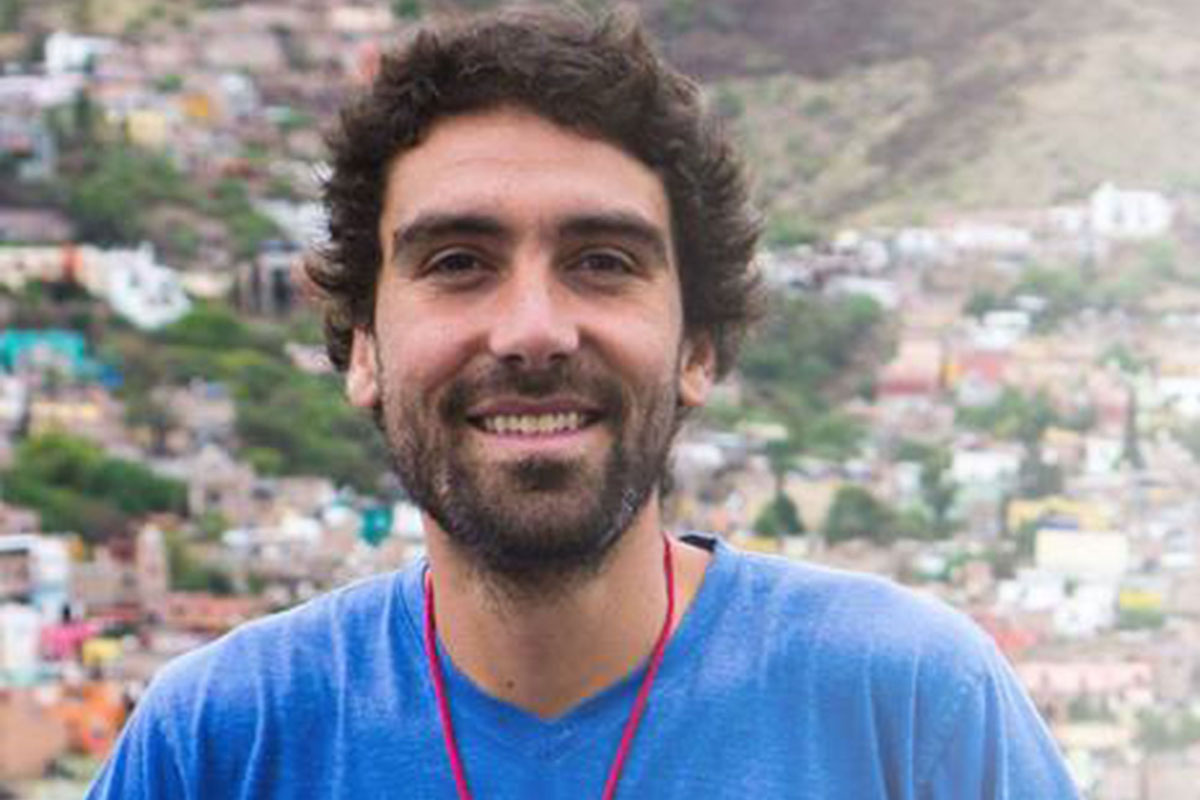 Patrick Braxton-Andrew dead: A missing North Carolina teacher is alleged to have been killed by a criminal gang while hiking Mexico's Urique along  Copper Canyon National Park.
A teacher from North Carolina who went missing while hiking in Mexico has been killed by a 'criminal organization,' according to a social media group tracking the man's whereabouts. 
Patrick Braxton-Andrew, a 34-year-old Spanish teacher, was last seen on October 28 by personnel at a hotel he was staying at in Urique, a former mining village at the base of one of the many canyons that make up the Copper Canyon National Park.
According to a Facebook group that has been following Braxton-Andrew's disappearance, the Davidson College graduate was killed on Oct. 28 'at the hands of a criminal organization that operates in the area where he was traveling.'
The Facebook group says they got the new information from Chihuahua State authorities. Of note- Braxton-Andrew's body has not been found.
'Patrick died doing what he loved—traveling and meeting people,' noted the Facebook post. 'Join us in celebrating his life as he would want us to do. We will always remember Patrick and his joy for life. We love you PBA.'
Patrick Braxton-Andrew missing: State volunteers fan area.
Two weeks prior to Friday's news, more than a hundred police officers fanned out in the northern Mexico state to search for Braxton-Andrew reported WBTV.
The Chihuahua state prosecutors' office shared pictures of police and volunteers searching for him along rocky paths and steep gorges according to an AP report released on Monday.
The picturesque network of canyons is also plagued by violent conflicts over illegal logging, which locals accuse of being fronts for money laundering by Mexican drug cartels.
There is no word on how Braxton-Andrew may have been killed or what evidence led authorities to believe he was killed by a criminal organization.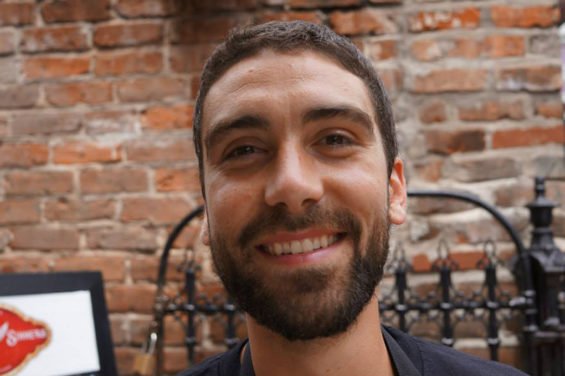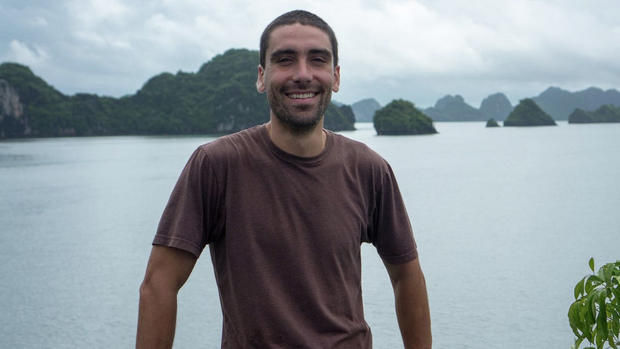 Patrick Braxton-Andrew described as a world traveler and experienced hiker:
In an interview last week, Braxton-Andrew's family described him as a world traveler, fluent in Spanish, who would rather spend a few days off in Latin America than stay at home.
Their son's latest adventure was a trip to Chihuahua, in north central Mexico, where he wanted to ride the el Chepe train, which travels through Copper Canyon National Park.
His brother, Kerry, said Patrick tried to get him or friends to go along, but ended up traveling solo, which was not unusual for him. He visited the park, and one of last photos found on his camera was a selfie taken at the canyon rim.
After a trip on the train, he wound up in Urique, where he planned to spend a few days.
The plan was to fly to Mexico City to meet Kerry for Day of the Dead celebrations. But when he didn't show up, his family became concerned.
'I had been sending him texts throughout the day just kind of asking him to keep me posted on timing and other things, and he had hadn't responded to them,' Kerry said last week according to a report via WFAE. 'That was a little out of character for him.'
Kerry confirmed that his brother's flight had landed without him, and then contacted his parents, who happened to be in Mexico on a separate trip.
'We found out that he hadn't made it to the hotel he was supposed to stay the night before,' Kerry said. 'And that's how we kind of backtracked to Urique. And then we got a hold of the hotel owner there, They're the ones who informed us that, yes, he had been staying there and he had gone missing.'
When he didn't come back, the hotel manager organized local residents to search Monday and Tuesday. More than a hundred police joined the search over the following week, checking surrounding villages and canyons, using an airplane, drones and dogs.
The Braxton-Andrew family had been working with Mexican authorities and the U.S. Embassy. And they enlisted help from members of North Carolina's Congressional delegation.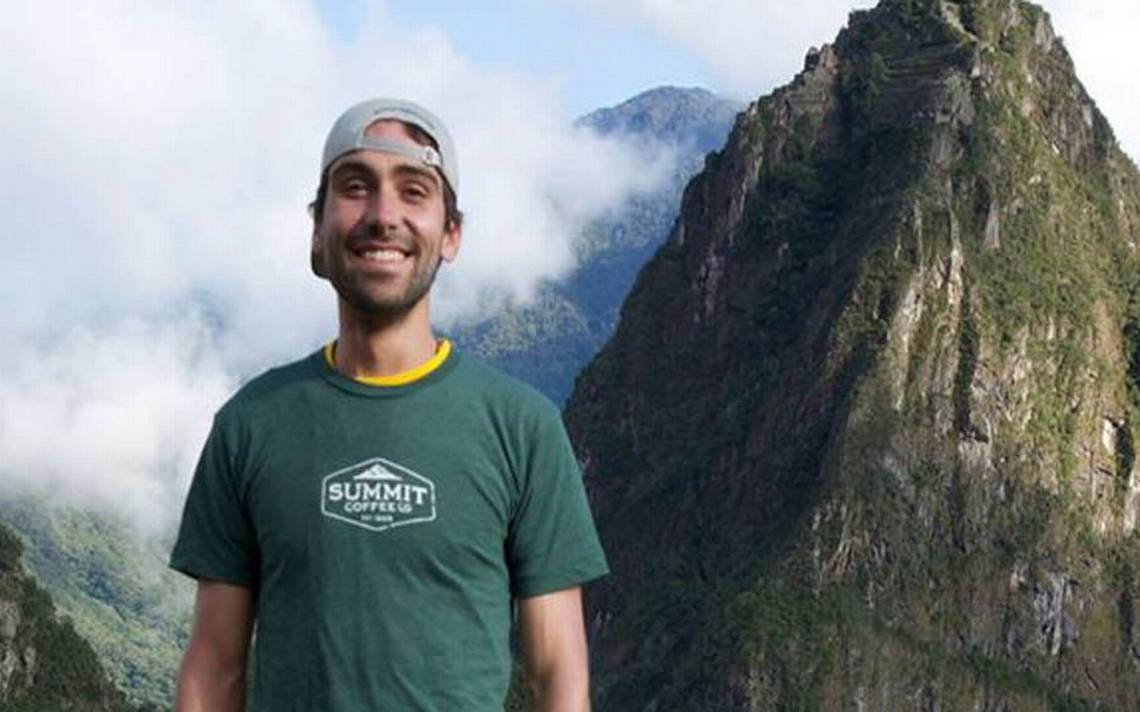 Mexico remains top tourist spot for Americans traveling abroad- but at what price?
The teacher's death comes off the heels of recent stabbing death of a Los Angeles tourist earlier this week at popular tourist spot Playa del Carman. Taylor Meyer's parents have since accused authorities there of a cover up in the cause of their son's death after insisting his death was the result of another tourist's action as opposed to the ongoings of crime syndicates which continues to plague Mexico.
According to Forbes, Mexico remains the top destination for American tourists. It saw almost 10 million visitors in the first quarter of the year.
In August, the State Department issued an update to its Mexico travel advisory, urging tourists to 'exercise increased caution' when visiting the country.
The update came after authorities confirmed the discovery of eight bodies outside the resort areas of Cancun. However, the State Department's advisory for the state of Quintana Roo, where Playa del Carmen is located, remained at Level 2 (Exercise Increased Caution), just as it did before the discovery.
In its advisory, the State Department says the area 'experienced an increase in homicide rates compared to the same period in 2016.'
'While most of these homicides appeared to be targeted, criminal organization assassinations, turf battles between criminal groups have resulted in violent crime in areas frequented by U.S. citizens,' the advisory notes. 'Shooting incidents injuring or killing bystanders have occurred.'
Woman celebrating first wedding anniversary in Mexico killed by stray bullet
UAB doctor mystery beating death while on Mexico holiday