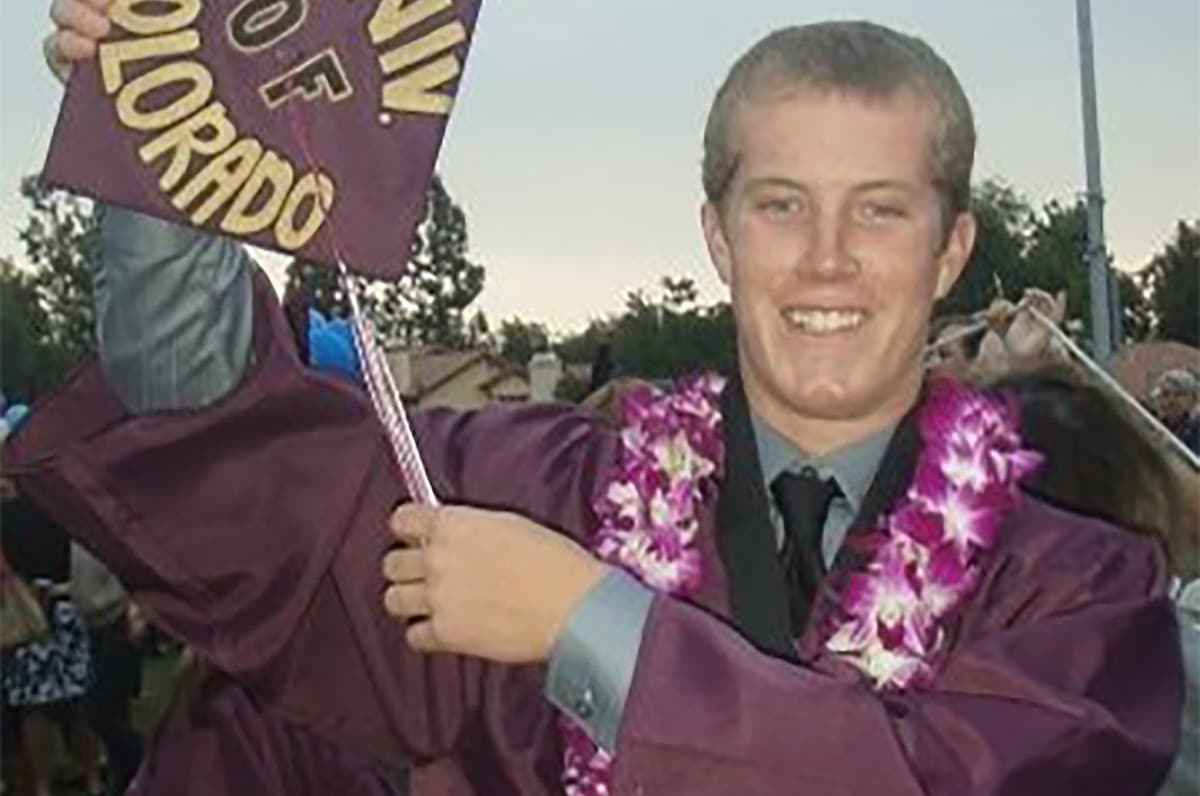 Taylor Kristopher Meyer stabbing murder: A cover up by Mexico officials? A California native is murdered at Playa del Carmen tourist hot spot with few answers offered. 
An American tourist visiting a popular tourist hot spot in Mexico has died after being stabbed to death during a botched robbery along the beaches of Playa del Carmen.
Taylor Kristopher Meyer, 27, was found dead at the popular resort town, Friday, after the California native hailing from Hermosa Beach, Los Angeles– traveling on Wednesday to partake in a friend's 30th birthday's celebrations. 
Riviera Maya News reported the man's 'slumped' body being found at the Lázaro Cárdenas park, located just a block from the beach. The media outlet reported the 'incident' occuring three in the morning while Meyer was out with the group of about 14 people. Witnesses say he was mugged and attacked with a knife.
Meyer according to family and friends had arrived at the destination, 'dream spot' with members of his fraternity from his years at the University of Colorado. 
'We don't want this to happen to another family,' his father, Kris, told FOX31.
Taylor Kristopher Meyer stabbing murder: A cover up by local officials? 
Meyer's parents were contacted by the US Consulate and told their son had been killed in a robbery. His cousin, Tracy Goetz, told KCRG that authorities had to date given few details about what led to Meyer's stabbing murder.
'This was a random act of violence,' Goetz told via KCRG. 'They stole his shoes and his wallet.'
'I'm still just numb from it. I just don't understand it,' said Goetz. 'You hear about things like this but you just don't understand it.'
Taylor's parents are now concerned local authorities are claiming the murder was 'tourist on tourist' crime, not one committed by locals- so as not to scare off tourism to the travel destination. 
'We're afraid of this cover-up and we're never going to find the true story about all these unanswered questions,' Meyer's father told FOX31.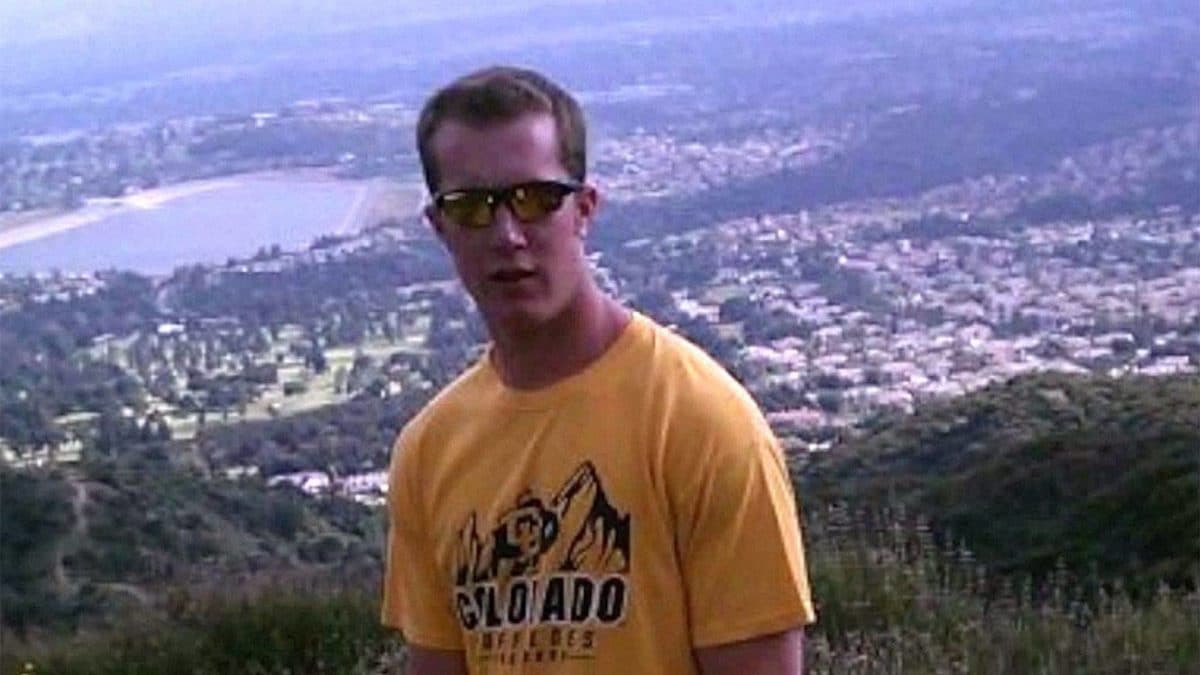 Taylor Kristopher Meyer killed during late night drug run: 
Local police arrested a man Monday for his alleged participation in the stabbing, but it was not clear if he was a resident of the area or a tourist, according to Riviera Maya News. There were three people who were reported to be in the park with Meyer at the time of the robbery, the news outlet previously reported.
'They don't want people to know that there are murders happening like this because then people are not going to go there,' Goetz said. 'It needs to be known that it's not a safe place to go. It's not okay to go and the Mexican officials need to fess up to it.'
According to a police report obtained by NotiCaribe, the victim was out with a friend and two transvestites when he was stabbed to death.
Police said they found several bags containing a white substance that was identified as 'crack', as well as a banking receipt with the initials: 'T.M'.
Nobody intervened to aid the defenseless man, NotiCaribe reported.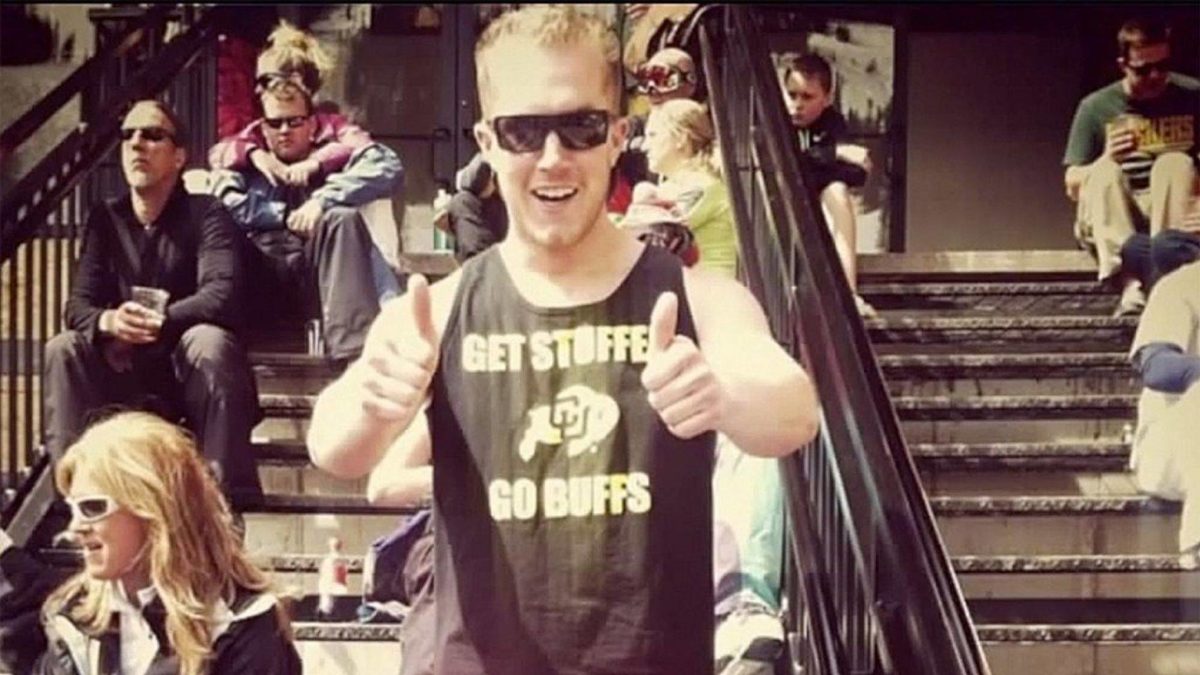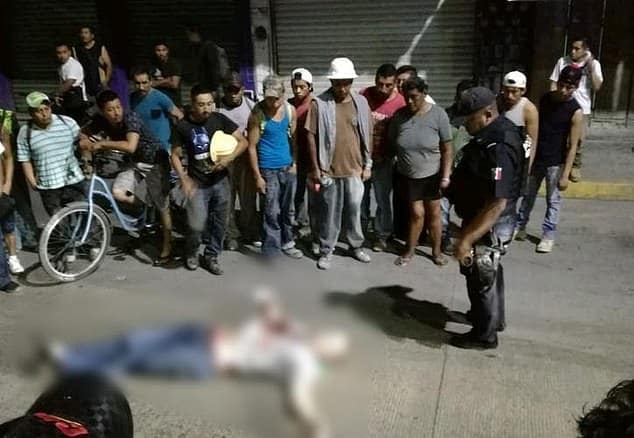 Mexico remains top tourist spot for Americans traveling abroad- but at what price?
According to Forbes, Mexico remains the top destination for American tourists. It saw almost 10 million visitors in the first quarter of the year.
In August, the State Department issued an update to its Mexico travel advisory, urging tourists to 'exercise increased caution' when visiting the country.
The update came after authorities confirmed the discovery of eight bodies outside the resort areas of Cancun. However, the State Department's advisory for the state of Quintana Roo, where Playa del Carmen is located, remained at Level 2 (Exercise Increased Caution), just as it did before the discovery.
In its advisory, the State Department says the area 'experienced an increase in homicide rates compared to the same period in 2016.'
'While most of these homicides appeared to be targeted, criminal organization assassinations, turf battles between criminal groups have resulted in violent crime in areas frequented by U.S. citizens,' the advisory notes. 'Shooting incidents injuring or killing bystanders have occurred.'
Meyer's family are now planning for their son's funeral for Saturday in California, where he was living prior to his death.
Woman celebrating first wedding anniversary in Mexico killed by stray bullet
UAB doctor mystery beating death while on Mexico holiday
A #Claremont family is seeking answers & warning others after their son was murdered in Playa Del Carmen, Mexico while celebrating a friend's 30th birthday. They say authorities in Mexico are covering up his death so not to scare away tourists. Story coming up on @ABC7 pic.twitter.com/RTp3Ad0cyv

— Leticia Juarez (@ABC7Leticia) November 13, 2018
Good morning from Playa del Carmen 🌅🏖️⛱️👒😎🔆🕶️🧢 #vacationmode #mexico🇲🇽 #morning #morningmotivation #relax #palmtrees https://t.co/LAiLhq7GjD pic.twitter.com/v9OHfiWqhp

— Jasmina Brozovic (@JasminaBrozovic) November 12, 2018