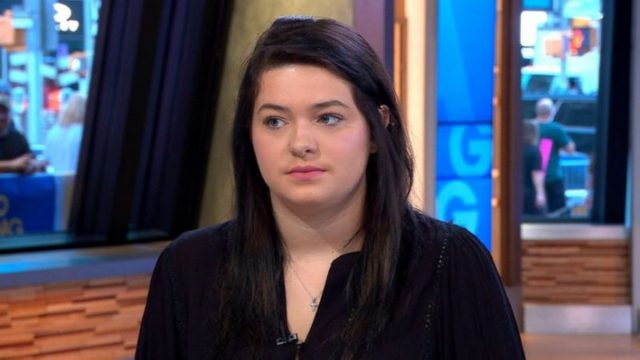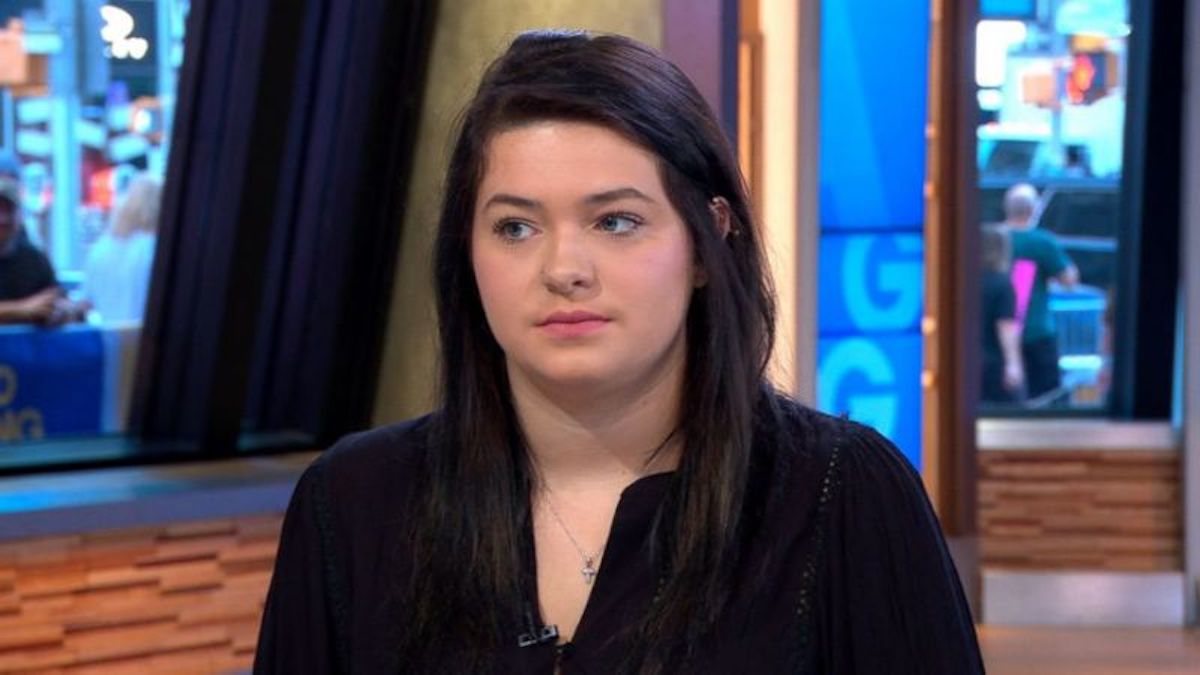 Taylor Smith charged: A Washington teen girl has been booked with reckless endangerment after pushing friend Jordan Holgerson 60 feet off Moulton Falls Bridge leading to serious injuries. 
The 18 year old teenager caught on video pushing her friend off a 60ft bridge– causing the girl to puncture a lung, bruise her esophagus and shatter five ribs – has been charged with reckless endangerment.
Prosecutors in Clark County, Washington, announced charges against 18-year-old Taylor Smith on Friday, claiming she 'created a substantial risk of death or serious physical injury' when she shoved Jordan Holgerson, 16, near Moulton Falls on Aug. 7.
Holgerson hopes her former friend gets jail time for the prank.
'I wanted Taylor to be put away for a little bit so that she can think about what she did and about her actions,' she told NBC.
Appearing on the Today Show, Holgerson said not wanting her friend to initially get in trouble, but because of the media coverage or in spite of it, reconsidered her tact, 'I've thought about it more, I'm kind of wanting her to sit in jail and think about at least what she did.'
At no point did the teen accuse Holgerson of purposefully acting with malice or spite or with the intention of hurting her- needless to say, one presupposes such pranks, and dares do sometimes come with very real consequences.
Holgerson went on to say she wanted Taylor, who was seen partying days after the incident and purportedly nonchalant following the incident, to pay for her hospital stay, as well as 'maybe' sue for damages, 'If it gets to that point'. 
Quite the about face.
*SOUND UP* Taylor Smith, 18, on pushing her friend off the Moulton Falls Bridge. She talks about why she did it and the future of their relationship to @ABC. Prosecutors will decided by close of business today if she will be face charges.#LiveOnK2 pic.twitter.com/vOIMsGp0kW

— Jackie Labrecque (@JackieKATU) August 17, 2018
Taylor Smith charged: 'I feel bad about what happened'– but is feeling bad enough?
Smith told NBC News that she 'feels really bad about what happened.' She said she didn't intend to hurt Holgerson and had apologized to her.
The apology according has since left Holgerson feeling bitter, responding, 'I kind of got mad because the rest of my summer's gone and I'm probably going to be recovering for the rest of the school year'.
Smith responded telling ABC, 'that it was never her intention to hurt her friend and was really sorry it turned out that way.' 
Yet to be seen are the consequences of Smith's 'unintended actions' following her reckless endangerment charge. It is unlikely the girl will see any jail time but could be susceptible to a civil lawsuit by Holgerson should the girl's family pursue such an avenue.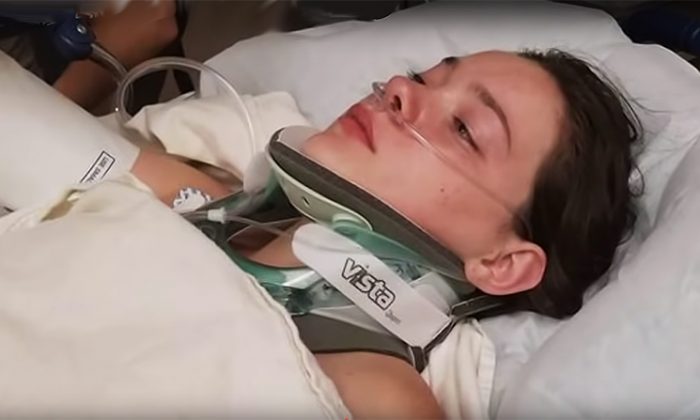 Taylor Smith charged: The loss of innocence.
Video of the fall which saw the 16 year old girl belly flop thud awkwardly in the water below has since gone viral. Video showed friends egging Holgerson on as she nervously debated jumping, only in the end to change her mind.
Somehow what was meant to be playful, daring, even innocent during a summer outing took a dark undertone when the girl could be heard mumbling, 'No I won't go,' only to be pushed by her friend anyway.
Video shows Smith putting her hands on her frightened pal's shoulders and sending her flying off the ledge and into the abyss below- and perhaps that is what has rankled viewers and Americans alike- the notion of innocence being literally pushed out the window….
Prosecutors consider charging friend who pushed Moulton Falls girl off bridge
Woman who pushed Jordan Holgerson 60ft off bridge identified: 'I don't care.'
Video: Washington teen breaks 5 ribs after being pushed 60 ft from bridge by pals
I can understand the pain & suffering #JordanHolgerson endured. Yet, it didn't seem like her really close friend #TaylorSmith, intended to hurt her. Unless she has a pattern of malice intent, probation & restitution should make it a lesson well learned.

— Jeremiah2911 (@CounselorK) August 17, 2018
If Jordan Holgerson had died, wouldn't her 'friend' be facing murder charges?! Why isn't she facing attempted murder charges?! It was totally a malicious act! You don't kiddingly push someone 60 feet up! Give me a break! (Note to Jordan's 'friend': I don't mean that literally!)?

— Patricia Federico (@PattiFederico) August 11, 2018
Taylor Smith, the woman who pushed her "so-called friend" off a bridge apparently doesn't care. She only doesn't care because no charges have been pressed against her. That was a felony assault. Please someone have her charged for the hurt and damage she has cost to a young girl!

— Kelsey Lam (@klsyklam) August 14, 2018
@ClarkCoSheriff @ClarkCoWA @clarkcowa
Do we need to get a petition started or have protests to have Taylor Smith indicted & prosecuted? At the very least that is felony assault and felony battery along with criminal negligence!

Phttps://dailym.ai/2B4I6YF @MailOnline

— Bama_Soldier_&_Advocate (@AdvocateBama) August 13, 2018