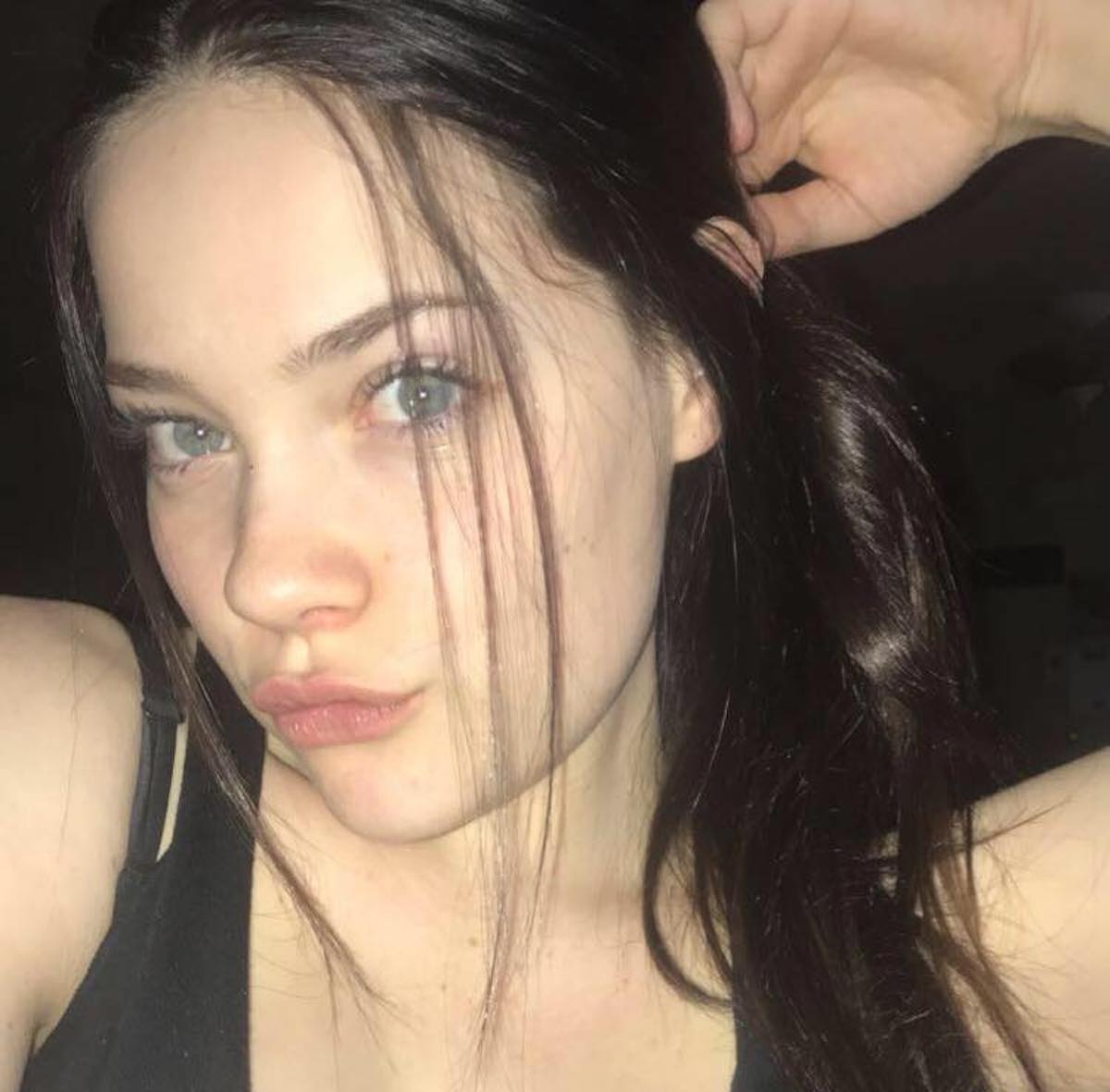 Jordan Holgerson a Kalama, Washington 16 year old girl is lucky to be alive after being pushed off Moulton Falls Bridge, falling 60ft below in a dare gone wrong.
A 16 year old Southwest Washington girl is lucky to be alive after being pushed off a bridge by a friend only to be seriously injured after falling 60ft into the river below.
The incident which happened along Moulton Falls, Tuesday and was caught on video (see below) showed Jordan Holgerson repeatedly insisting she didn't want to jump into the Lewis River only to be pushed by a 'pal' anyway.
'No, I won't go in,' Jordan can be heard telling her friends as they try to pressure her to jump off the Yacolt area bridge.
She tells her friends 'no' a second time in the video, but the group still rallies to get Jordan to leap. 
Then, suddenly, a man asks 'Ready?' while a female friend shoves Jordan off the bridge. 
The teen fell 60 feet into the water below, landing with a loud thud as her friends look on agape.
'Oh, that's so f****d,' someone can be heard saying off-camera. 
Moulton Falls Bridge teen charged over Jordan Holgerson push
Prosecutors consider charging friend who pushed Moulton Falls girl off bridge
Woman who pushed Jordan Holgerson 60ft off bridge identified: 'I don't care.'
Jordan Holgerson, 16 Suffered Five Broken Ribs & a Lung Injury After She Was Pushed Off the Moulton Falls Bridge on the Lewis River Outside Vancouver…
by One of Her Friends!

It's Time To Get New Friends.#FridayThoughtspic.twitter.com/qMScvV9eF5

— ~Marietta️ (@MariettaPosts) August 10, 2018
Injured teenager speaking out after a friend pushed her off a bridge near Moulton Falls.

Catch the full story on @KGWNews at 10&11pm pic.twitter.com/KiNXLErbtK

— Mike Benner (@MikeBennerKGW) August 9, 2018
Jordan Holgerson conceded thinking of jumping before having second thoughts:
Jordan, speaking from her hospital bed, revealed it was her first time on the bridge.
'In midair, I think I might have blacked out,' she told KGW8. 'But I was aware and awake when I hit the water.' 
Jordan said someone immediately swam out to rescue her after she hit the water. The quick thinking action probably saved her life as Jordan, severely injured could've drowned.
She was then rushed to PeaceHealth Southwest Washington Medical Center in Vancouver, Washington. 
Holgerson conceded having planned to jump after climbing the bridge only to have second thoughts upon arriving at the top.
While it's not uncommon for thrill seekers to jump off the bridge into the refreshing water below. A push is a different story.
Jordan Holgerson suffers extensive injuries: 
Genelle Holgerson, the high school student's mother, said Jordan suffered five cracked ribs and internal injuries following being pushed off the bridge.
Jordan also suffered a bruised esophagus, an injured trachea, air bubbles in her chest, and a punctured lung.
'She is lucky she is not paralyzed or dead,' Holgerson told Thoroughbred Daily News. 
'She is alert but in pain and is very tired. We're lucky she is going to recover and not have permanent injuries.'    
Jordan said her friend has since said sorry, but that her apologies are not enough. 
'I could've died,' she said. 'It could've ended a lot worse, is what I'm thinking about.' 
Holgerson also revealed that the woman who pushed Jordan into the water is an adult. 
'I'm very upset with her,' said the mother-of-four, who believes the woman should turn herself in. 'She is an adult, and I'm sure she should have known better.' 
Ashley Mahree, who posted the clip to YouTube, also said she believes the woman who pushed Jordan should go to jail.
'This looks to be almost criminal…this could have easily taken a life,' Mahree wrote in the YouTube description. 
'I think this girl needs to be held accountable in some way.' 
Clark County Fire Chief Ben Peeler confirmed it is illegal to jump from the bridge.
The Clark County Sheriff's Office is currently investigating the incident. 
It remains unclear how long Jordan will have to be hospitalized.