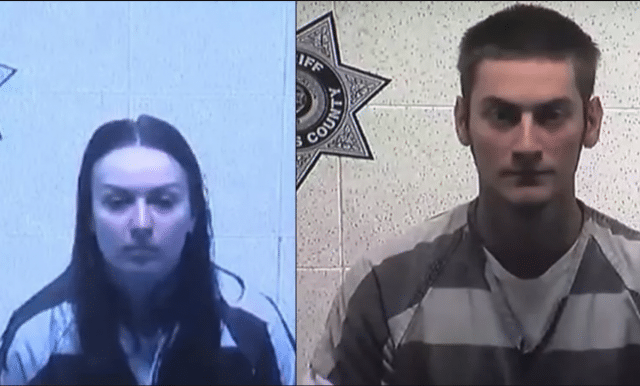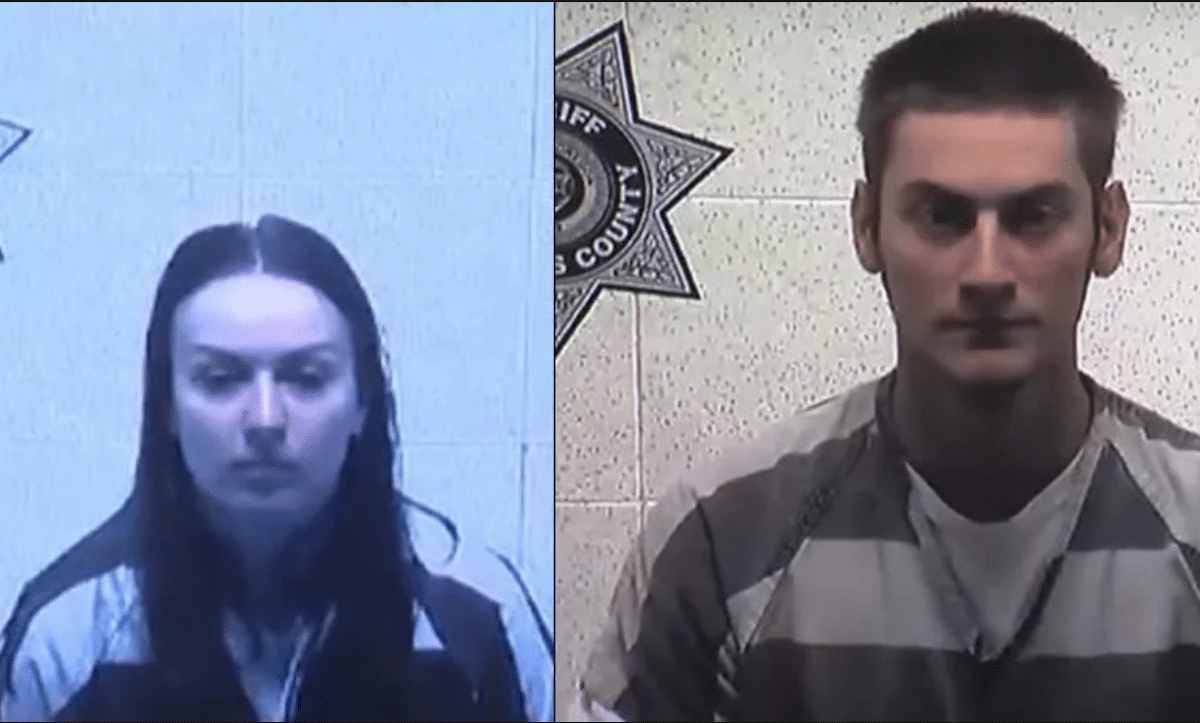 Faith based healing: Oregon couple and Followers of Christ church members, Sarah Elaine Mitchell and Travis Lee Mitchell take a plea deal following their death of their newborn baby after choosing to prey for her recovery rather than seek medical attention.
Two members of an Oregon church that shuns traditional medicine in favor of prayer on Monday pled guilty to negligent homicide and criminal mistreatment in the death of their premature newborn daughter.
The child'd death followed Sarah Elaine Mitchell and her husband, Travis Lee Mitchell electing to pray and anoint their severely ill newborn daughter with oils rather than seek medical care in the death of the premature baby girl.
KGW reported the couple being sentenced to almost seven years prison, with credit for 13 months in custody awaiting trial and credit for good behavior.
At the time of birth, the Michells' daughter, Ginnifer, developed breathing complications on March 5, 2017. She died a few hours later. A twin girl, Evelyn, survived.
About 60 people, including family members and Followers of Christ church members, were at the home for the birth. Incredulously no one in the home called 911.
It marked the fifth criminal case in Clackamas County, south of Portland, involving the death of a child within the religious community. 
Several members have been convicted of crimes for failing to seek medical care for their children, including Sarah Mitchell's sister and brother-in-law in the 2009 death of their infant son.
Sarah Mitchell's grandfather founded the church, which traces its roots to the Pentecostal movement of the late 19th century.
At a hearing in Clackamas County Circuit Court, the Mitchells' defense attorney, Stephen Houze, read a statement saying, 'Everyone in the church should always seek adequate medical care for our children,' The Oregonian reported.
Sarah Mitchell's father signed the statement, which will be prominently posted inside the Followers of Christ Church for all to read, under the terms of the plea agreement.
Senior Deputy District Attorney Bryan Brock said the couple accepting responsibility and issuing a public statement was a 'landmark resolution.'
'These are senseless and avoidable deaths, and we keep asking ourselves what will it take' to convince others in the church to get the right medical care for their children, Brock said.
The Mitchells' other twin daughter, Evelyn, survived after a deputy medical examiner called to the house for the other baby's death noticed that she also was struggling to breathe.
The little girl is now 16 months old and has supervised visits with her parents in custody.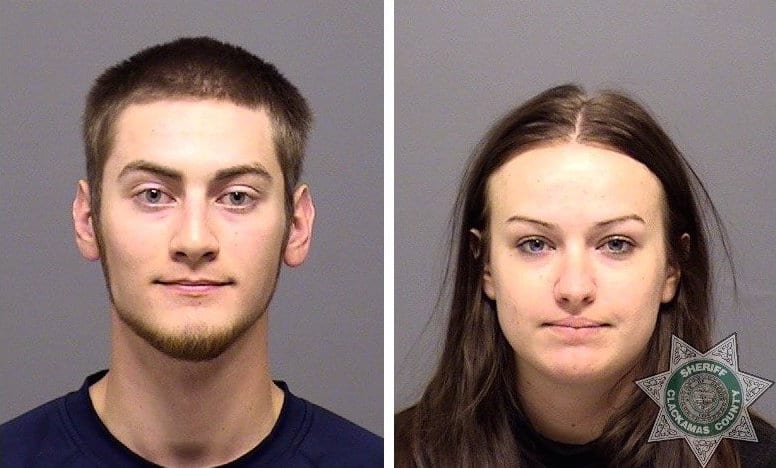 Followers of Christ movement continue to show higher mortality rate of newborns than non believers.
The church, which operates in Oregon and Idaho, has about 1,000 members, ascribes to faith healing and is rooted in Pentecostalism, although it is not affiliated with any denomination.
Members believe in a literal translation of the Scripture, which states that faith will heal all and if someone dies, it is God's will.
Of note, the mortality rate for families in the sect has been demonstrated to be markedly higher as compared to non believing families. Many of those who die are young children or newborn babies following complications at birth.
The case of the Mitchell's contrasts with that of other cases, particularly in the state of Idaho where under state law, parents cannot be prosecuted for failing to provide medical care to their children if motivated by religious reasons. Multiple attempts to remove the exemption, most recently in the 2017 legislative session, have failed.
Fighting to change the state law is permanently disabled 21 year old Idaho woman, Mariah Walton who has expressed a desire to sue her parents for having failed to take a precautionary medical attention which would have resolved a heart problem during infancy.
Sarah and Travis Mitchell murder: How we tried saving our sick baby with faith healing but failed
Faith based healing: Ohio parents and grandparents put newborn baby corpse in plastic container charged.
Berks County parents who believed in faith healing for daughter convicted in her pneumonia death.
'We were waiting for God' Alexandru Radita parents jailed for starving diabetic son in faith healing
Mariah Walton lawsuit: My parents left me permanently disabled cause they chose prayer over medical treatment
Dale and Shannon Hickman who prayed instead of calling 911 for their newborn get jail after it dies