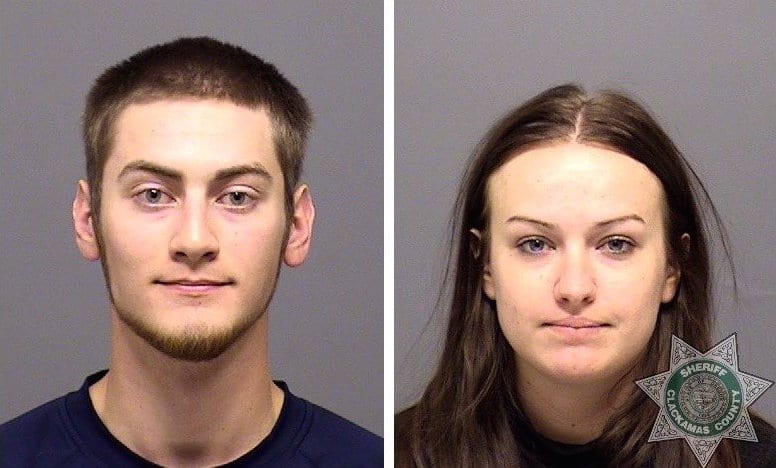 Oregon parents Sarah and Travis Mitchell face murder charges after declining medical attention for their premature born daughter instead choosing prayer.
Oregon parents, Sarah and Travis Mitchell are facing murder and criminal mistreatment charges after resisting medical attention for their sick baby who died mere hours after being born on March 5. Instead mother and father insisted on faith based healing to redeem their daughter.
At the time of their daughter's birth, the parents, members of the Followers of Christ Church, which promotes faith healing had decided to deliver their twin girls at Sarah's parents Oregon City home. The assembly at the residence came despite the births being premature. 
Present were three midwives, relatives and church members according to KTVB.
Matters became complicated when the second child began experiencing breathing problems. Instead of seeking immediate medical recourse for the newborn, Ginnifer Mitchell, the parents allegedly decided to use prayer and oil to save the baby.
When the baby died, church elder Carl Hansen contacted the county medical examiner, who called authorities to provide medical attention to the surviving infant. Police convinced the parents to seek professional help.
Sarah Elaine Mitchell, 24, and Travis Lee Mitchell, 21, were arrested Monday and are being held at Clackamas County Jail without bail. They are scheduled to be appear in court on Tuesday where they will be formally arraigned.
Sarah's sister, Shannon Hickman, was convicted of second-degree murder, along with her husband, for the 2009 death of their infant son, according to news station KGW.
Members of the Followers of Christ Church believe the sick will be anointed by elders and that their faith will heal all ailments. Death, if it comes, is God's will, they believe.
Of note, the mortality rate for families in the sect has been demonstrated to be markedly higher as compared to non believing families. Many of those who die are young children or newborn babies following complications at birth.
The case of the Mitchell's contrasts with that of other cases, particularly in the state of Idaho where under state law, parents cannot be prosecuted for failing to provide medical care to their children if motivated by religious reasons. Multiple attempts to remove the exemption, most recently in the 2017 legislative session, have failed.
Fighting to change the state law is permanently disabled 21 year old Idaho woman, Mariah Walton who has expressed a desire to sue her parents for having failed to take a precautionary medical attention which would have resolved a heart problem during infancy.
Oregon faith healing parents plead guilty to choosing praying over medical treatment for premature baby