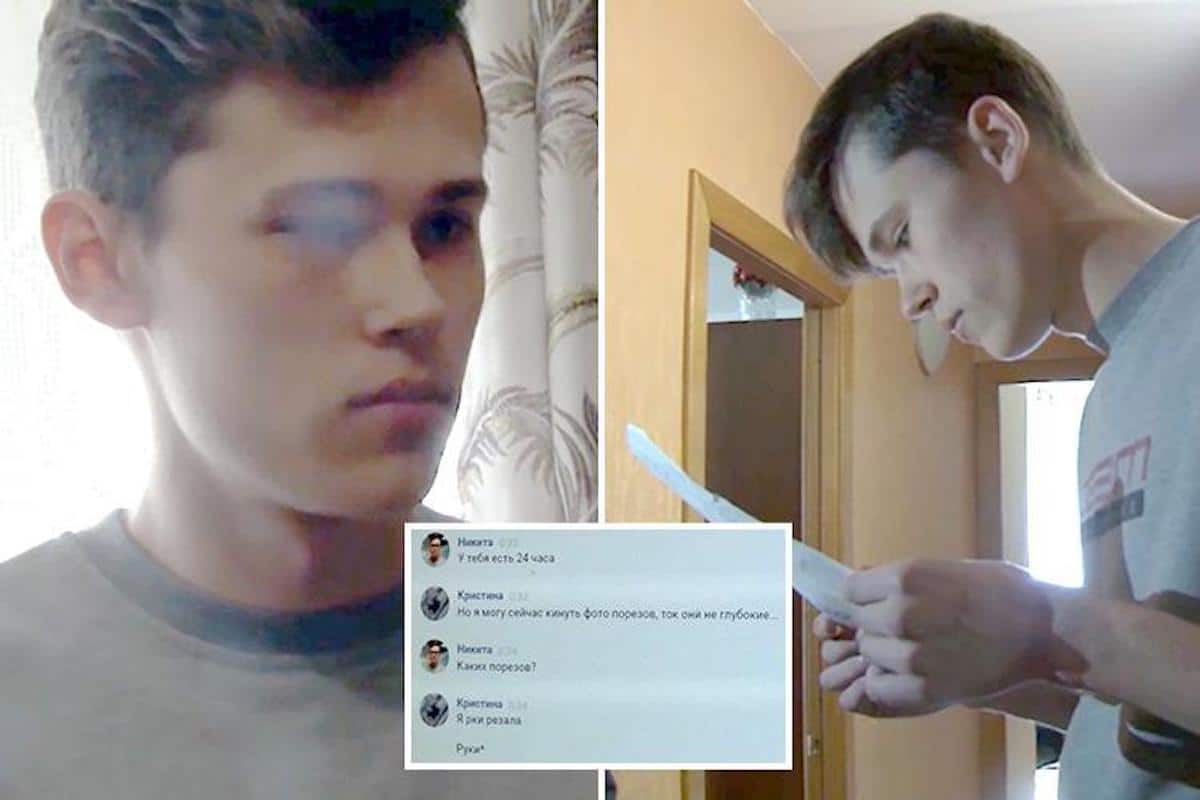 Nikita Nearonov- alleged Russian Blue Game mastermind curator and financial analyst/computer geek by day named as arrested individual behind suicide of ten teen girls. 
Russian authorities have told of arresting Nikita Nearonov, a 22 year old computer geek/financial analyst who they suspect of being the mastermind behind the Blue Whale suicide game which involved teen girls killing themselves.
Local media reported the 'social media curator' allegedly grooming ten girls for death operation mainly from his Moscow area home.
So heightened had the 'game' been, which fed off underage girl's insecurities and depression, Nearonov is accused of having some 40 teens actively participating as members in his social media group. Following the Nearonov's arrest, detectives were seeking to identify other potential victims reported the dailymail.
As part of the Blue Whale game, operators relied on 'brainwashing' vulnerable teens over a period of 50 days while urging them to complete arduous tasks before being commanded to take their own lives. 
Police reports described Nearonov as a 'very smart' computer geek who believed teenagers were 'wicked' and did 'not deserve to live'.
Officers believe Nearonov was a 'major and dangerous' perpetrator of the social media 'game', although Nearonov has not confessed and insists he was just being 'friendly' to the girls. Adding in another instance, 'He thinks: 'They were hopeless, I was only helping them'.'
In two of the ten cases for which he has been charged, girls aged 14 and 17 are known to have survived. If convicted he faces up to six years in jail relating to these alleged victims.
In eight other new cases, detectives declined to say whether suspected victims were dead or alive.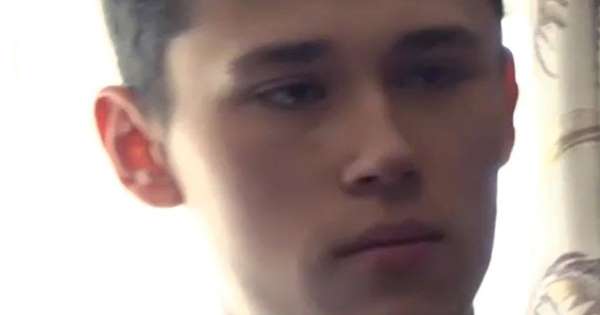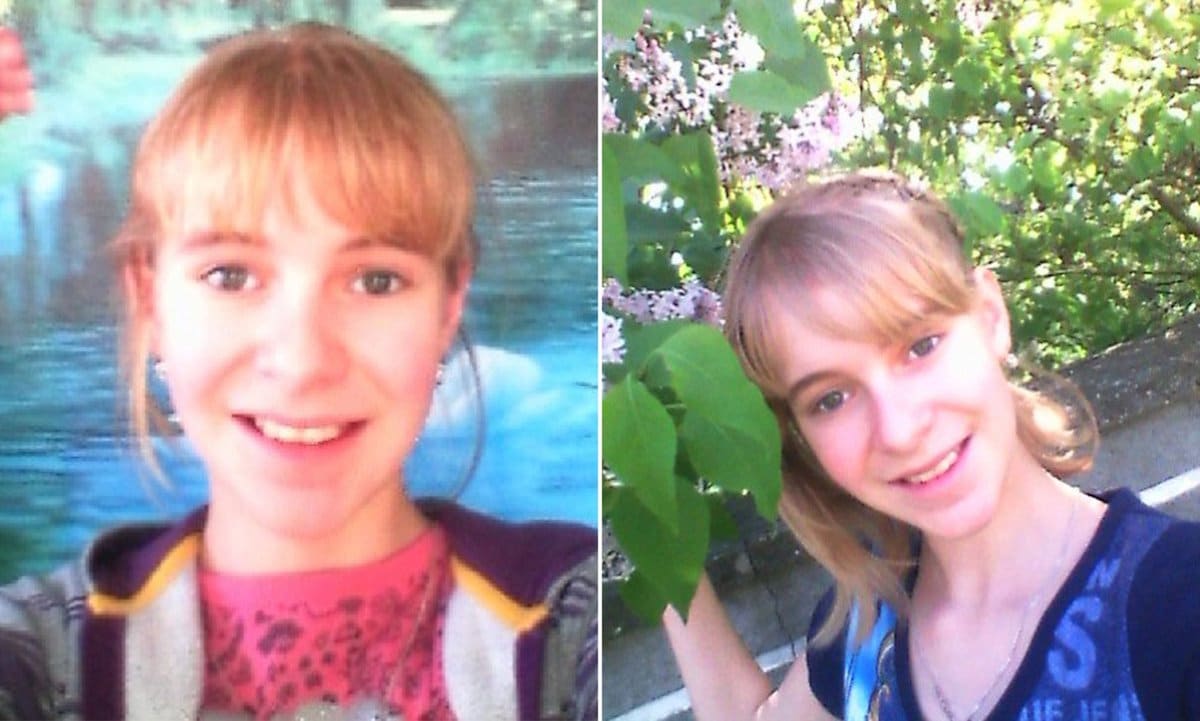 Nikita Nearonov- Blue Whale Game mastermind: 'Send me pix of your cuts'
Police reports described Nearonov selecting potential victims from vulnerable teenagers he connected to online.
He was sending messages and setting tasks 'almost around the clock, from home or at work' encouraging them to activities leading to suicide, said a law enforcement source. 
The source claims to have far more compromising material seized from Nearonov's computers and phones, and those of alleged victims.
Read one transcript:
Girl – Good. Tomorrow, is it ok?
Nikita – you have 24 hours
Girl – but I can send you some pix of cuts now, although they are not deep…
Nikita – what cuts?
Girl – I was cutting my arms
Nearonov is from a 'good family' and had a high-flying and well-paid job in Moscow as a financial analyst, say reports.
Acting as a death group 'curator' was his 'hobby', said police. But he is also accused of training other masterminds in the lethal game.
Nearonov was alleged to have found his victims in different Russian regions – including one in Latvia, an EU country according to police.
He communicated with them using Russian social media VK and messages via Telegram.
Told state investigator Dmitry Asharin, 'He insists that he wished these girls only well.
'He thinks: "They were hopeless, I was only helping them".'
Nikita Nearonov- Blue Whale Game curator arrested last summer but only now publicly identified:
Of note, Nearonov arrest follows the alleged mastermind being detained June, 2017 but not named. A video (see above) of searches at his house was published by the Ministry of Internal Affairs of Russia .

He is in detention in Chelyabinsk – a city where one of his victims lived – pending investigations.
Added Asharin, 'Experts have proved that during his communication to a girl from Chelyabinsk region he used methods of psychiatric pressure, and as a result he inflicted a serious health damage to the victim.
'The girl developed a psychiatric failure – her suicidal thoughts became stronger.
'She needed medical treatment.'
He has been charged in this case with 'pushing her to suicide' and 'inflicting serious healthy damage'.
Similar charges have been brought over a case in Amur region.
'The enormous amount of online material found by police leaves no doubts that this young man was involved in all this and that he did it for a purpose,' said Asharin. 
Around two dozen Russian suicides are officially linked to the trend, with politicians and media suggesting the figure running into the hundreds.
Media outlet, Novaya Gazeta alleged that of 130 suicides of children in Russia between November 2015 and April 2016 almost all were 'members of one group or other on the internet'. 
12 year old Ukraine girl latest Blue Whale suicide game victim
Blue Whale suicide : Russian half sisters jump to their deaths in trending game
Isaiah Gonzalez Blue Whale challenge suicide: the online craze killing teens.